Ignite the light within on a Mystical, Magical Goddess weekend retreat. Our Glastonbury adventure will create a sacred space for you.
About this event
Ignite the light within on a Mystical, Magical Goddess weekend retreat. Our Glastonbury adventure will create a sacred space for you to connect with your divine feminine energy. A heart centred pilgrimage to nourish and nurture the Goddess that you truly are.
Some Retreat Highlights..
Idyllic Country Cottage & Community
Connect with a like-minded sisterhood in a nurturing space. Relax, heal and recharge yourself.
Kundalini Yoga, Meditation & Gong Sound Healing
Daily Kundalini Yoga & Meditation. We have morning Sadhana Practice, Angelic Reiki Healing & Activations with Gong Sound Baths long into the evening.
Explore Mary Magdalene Church & Chalice Well
Explore the mystical & magical landmarks including The Tor and Chalice Well. We will also visit Glastonbury cleansing spring to practice Ishnaan, cold water plunging!
Delicious Healthy Plant-Based Meals
Look forward to Green Smoothie break-fast bowls. Delicious plant-based meals each day. Locally foraged produce and plenty of fresh fruit.
Making Spiritual Offerings To Take Home
Bring the beauty and feel of Winter inside. You will learn how to make beeswax spell candles & an alter wreath from natural, sacred materials.
Full Moon Cacoa Ceremony & Rituals
Journey with Ceremonial Cacao. Let go & call in your deepest desires. A true Celebration of self and the journey into the light that the Solstice gives us.
ALL INCLUSIVE RETREAT
Limited space to 9 Guests.
Please visit our website wwwvictoriaamore.com for more details and booking
Early bird cost for the weekend Fri-Sun is £333 SOLD OUT
Accommodation, food and activities are included.
The price will go up to £375 after 5th November
Payment Plan to spread the cost, please pay £97 initial deposit to confirm your place. https://paypal.me/victoriakundalini/97gbp
Double or Triple up! bring a friend or two! Email me for a Sisterhood Promotion Rate: info@victoriaamore.com
Cosy Accommodation
The idyllic cottage is a cosy and relaxing space to heal. It offers shared rooms; 2x triple rooms, 2x twin/double rooms, and a single room on a first come first serve basis. The cottage is equipped with Kitchen, AGA cooker, Utility Room including Washer & Dryer, spacious Dining Room, Lounge/Yoga Space, Upstairs Bathroom (WC, Bath & Shower), Downstairs WC. We'll have daily nutritious plant-based meals. Green smoothie breakfasts & plenty of healthy snacks including local organic produce.
Glastonbury - The Heart Chakra of the World
Glastonbury is an international place of pilgrimage, where spiritual seekers with all kinds of different backgrounds come to deepen their journey. People with deeply-held religious convictions, spiritual currents, and personal development schools come together in Glastonbury to facilitate the opening of the heart and the alignment of the soul, the spirit, and the body.
The town sits at the crossroads of different myths and spiritual currents – all of which live together and intermingle harmoniously. Christian mysticism and druid lore are woven in with Arthurian legends and stories about the realm of the fairies.
As the heart chakra of the planet, Glastonbury truly is a place beyond duality. A trait mirrored in all of its landmarks, celebrating the union between masculine and feminine energies. It is one of the most sacred places on earth, one of the ancient mystery temples that is still active, and a place of deep alchemical transformation. There is an invisible dimension to Glastonbury that can only be seen and felt with an open heart. Its ancient name is "Avalon", the mythical land of King Arthur, or "Ynnis Wythrin", the magical realm of the fairies that lies hidden in the mists.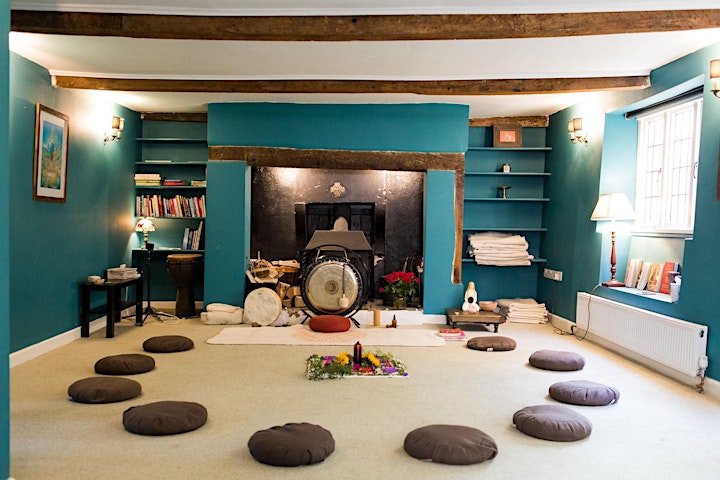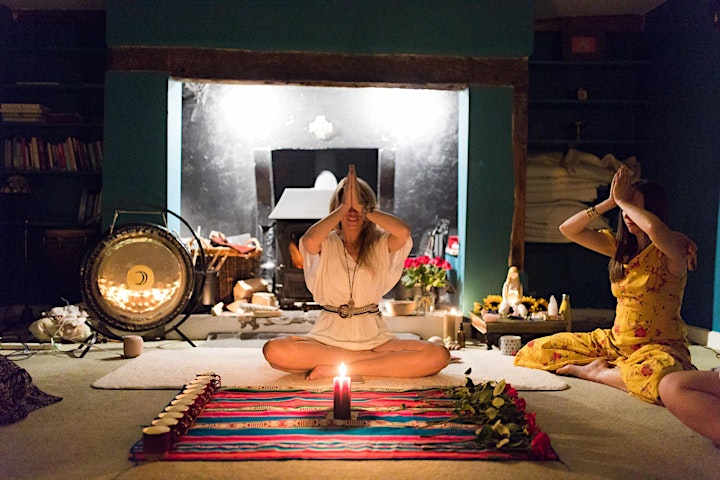 Organiser of Glastonbury Winter Goddess Retreat