StrongWomen Science is a circus science show for children and families starring two women scientists turned circus performers
About this event
Ever wanted to know how you balance a chair on your chin, if you can juggle liquid, or how circus performers eat fire? StrongWomen Aoife and Maria reveal the scientific secrets behind their astounding tricks. In a fun, lively and fast-paced family circus performance, find out how jugglers, acrobats and hula hoop artists use science to create their amazing acts.
StrongWomen Science doesn't only illustrate scientific facts. It seeks to promote enquiry, inventiveness and accessibility in science, making it open to all, in particular young women and girls. In addition to demonstrating scientific principles in fun and accessible ways, it looks at the worth of failure and the power of teamwork, both shared by science and circus.
WINNERS OF BEST FAMILY EVENT AWARD 2020 - by Fantasticforfamilies.com
What people say:
"Jaw-dropping, informative and fun. StrongWomen Science's performance was incredible! I loved every minute!"
" Fantastic way to enthuse children about STEM."
"Brilliant – juggling liquids for crying out loud! Very impressive people."
"A most enjoyable, empowering event – so inspiring and enthusiastic. I will be thinking of the StrongWomenScience team for a long time to come."
"If ever there was rolemodels I would like my own daughter to have – the two StrongWomen would be it!"
"Kids from 4 to 15 years old were equally enthralled during the workshop, it was fantastic to see such enthusiasm, excitement and joy from the audience. Parents were bowled over at the quality and success of the engagement and show as a whole" - Salisbury Playhouse
Please note that there is an after show workshop which is limited to 40 children per show, and these are sold on a first come first served basis. You can purchase a slot for the workshop through the add on at the ticketing section.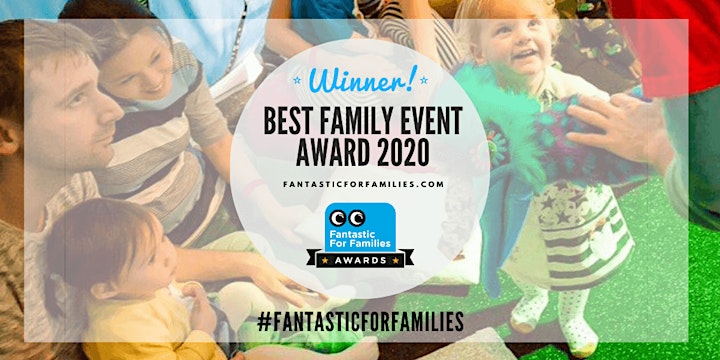 Please note that this event is being planned to be run at capacity without restrictions.
In the event that there are certain restrictions on numbers around COVID then we reserve the right to offer an alternative time, date or voucher for one of our next shows.
We require a minimum of 24 hours notice if you are unable to attend, and we will offer you a voucher for the next show. We will not be able to offer refunds or vouchers after the event.