Global Clinical Engineering Day - celebrations in the UK
About this event
Join us in celebrating the Global Clinical Engineering Day. You will watch the film, hosted by Vivienne Parry, on the vital role Clinical Engineers in the UK played in response to COVID-19.
** The link to the video premier will be available one day before the event and will also be sent via emails to those registered for the event.
This fifth Global Clinical Engineering Day is a worldwide celebration recognising the important contributions of clinical engineers to healthcare. The theme this year is COVID-19 and highlights the essential work done by clinical engineers in support of the national response to the pandemic.
The Clinical Engineering community across the world will be celebrating Global Clinical Engineering Day on the 25th October.
In the UK, we will be holding a whole day of inspiring videos, presentations and engagements online and in hospitals on Wednesday 21st October
Follow updates on #GlobalCEDay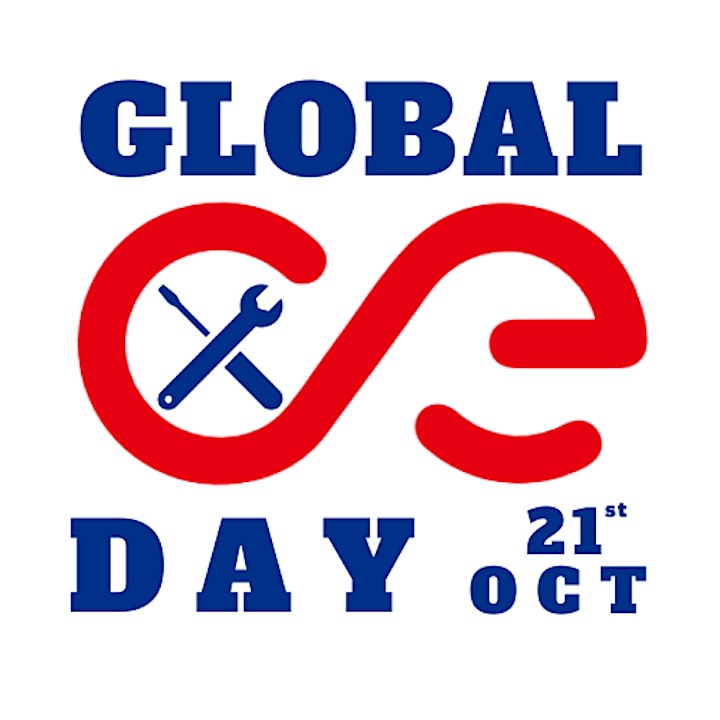 We develop the film to present the great work done by Clinical Engineers supporting the national response to COVID19. This is an opportunity to:
inform all stakeholders about how Clinical Engineers are contributing to the patient care;
thank the CE community;
share innovation, research, training models, and new ways of working, and;
to attract future generations of Clinical Engineers focusing on widening participation.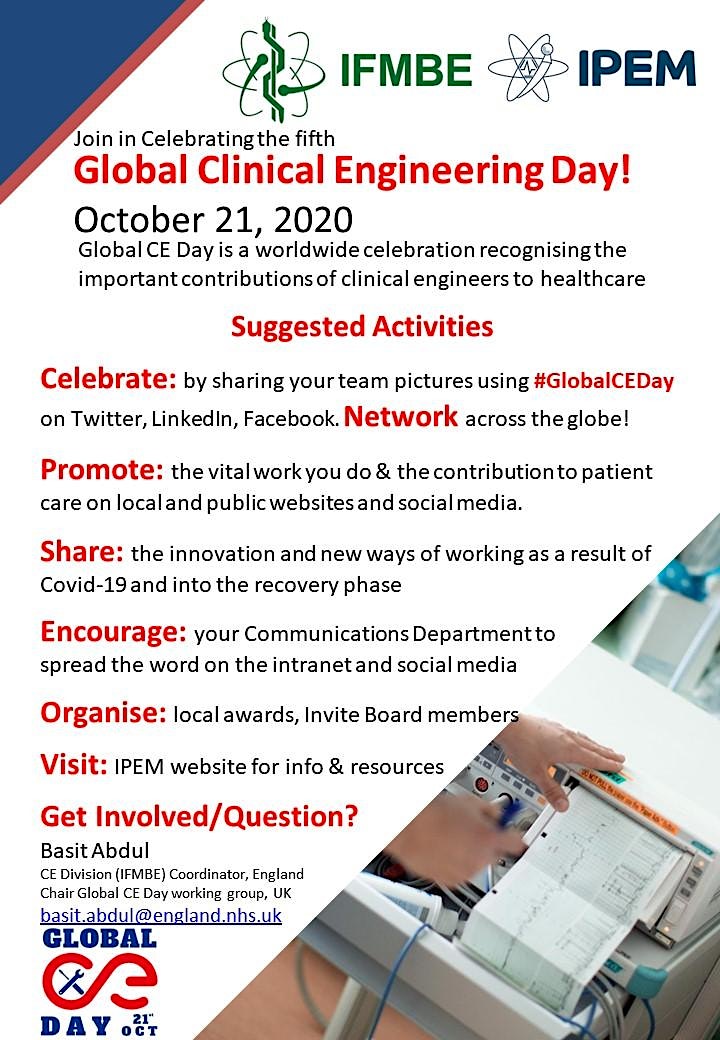 The above poster is for Clinical Engineering colleagues to celebrate, promote, and engage within the Clinical Engineering / Biomedical Engineering / EBME departments.