Sending a Message to Glasgow: Let's make this the biggest local march ever!
About this event
Nov 6th has been chosen as a 'Global Day of Action' to send a message to COP26 in Glasgow that there is strong public support for climate action.
We're planning a big local march – in fact, two marches:
One starting from Cuthman's Field, in Steyning, opposite the Parish Church
The other from Beeding Playing Field. 
They will both set off at 2pm and meet at Bramber Castle around 2.30pm for a rally and celebration, and a group photo. 
It will be a peaceful, family-friendly event, suitable for people of all ages. 
Local schools and youth groups, churches, businesses, and voluntary groups are all invited to join in.  If everyone gets behind it this could be the biggest public march in the history of Steyning! 
What message do you want to send to Glasgow?
Everyone is encouraged to make their own banners, with their message to world leaders in Glasgow.  Write it out big and bold so we can photograph it on the day, make a splash on social media, and help build the wave of support across the world we need to press for effective climate action.   
If you'd like to join in, click on the button to register, and say whether you'll be starting from Steyning or Beeding.  That way we'll be able to estimate numbers and get in touch if there are any last minute changes.  
The march is being coordinated by Greening Steyning, but will involve lots of other groups. If you're part of another organisation and would like to see how we can team up, please email us at: greeningsteyning@gmail.com
More details on the March
The distance to Bramber Castle is about 1.1 miles starting from the Steyning end, and 0.8 miles from the Beeding end.
There will be marshals in high-vis vests at the front and back of the march, and at all road crossings.
We will have trained first-aiders on hand if you need any assistance.
While most of the route is on reasonably flat roads or pavements, the start & end points are on grassy fields.
Bear in mind that it might we wet and slippery underfoot, so dress for the weather, wear appropriate footwear, and mind your step.
Unfortunately, there is no wheelchair access at Bramber Castle. There is a gravel track up a hill and some steps to negotiate getting up there. So please bear this in mind if you have any mobility difficulties.
We are working to make this a Covid-safe event - so encourage everyone to keep a safe distance apart, and wear face masks where possible.
The nearest public toilets are at the Steyning Centre, near the start, and opposite the Castle Inn in Bramber.
Please make sure you take all your rubbish away with you - we want to leave the Castle grounds as we found them!
If you are returning to Steyning after the March, please retrace your steps rather than crossing the busy bypass.
Or there is a No 2 bus leaving from the Castle shortly after 4pm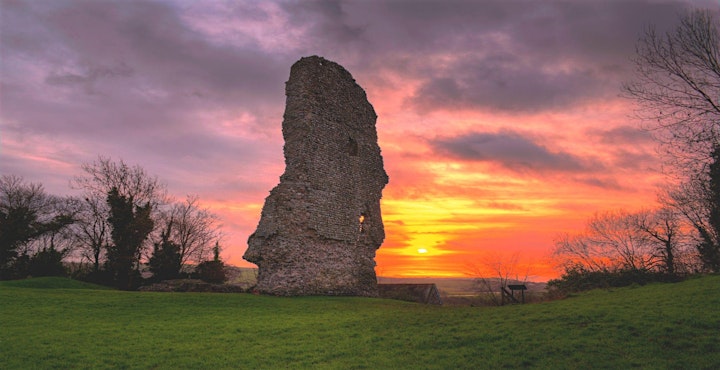 Here's some pictures of the last big march in September 2019 - which turned out to be a really inspiring and memorable event!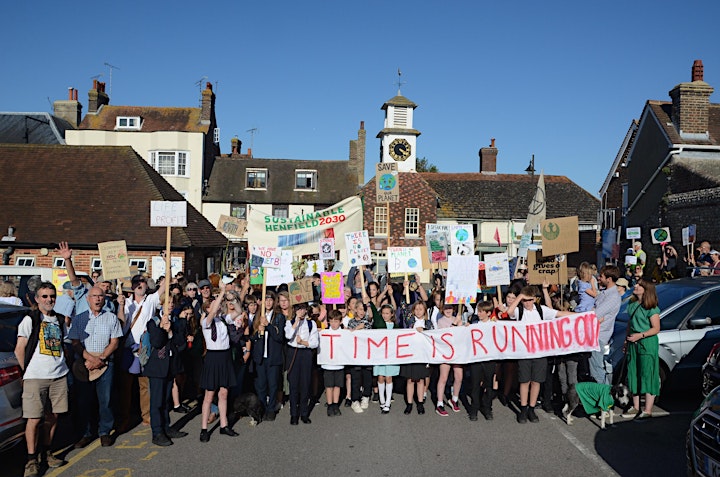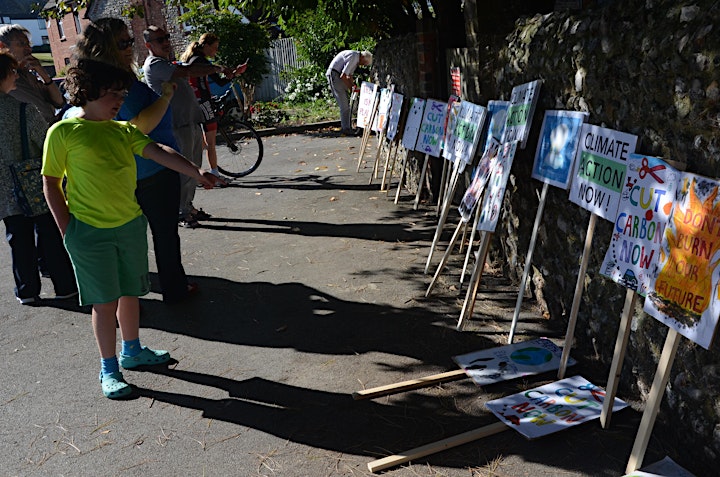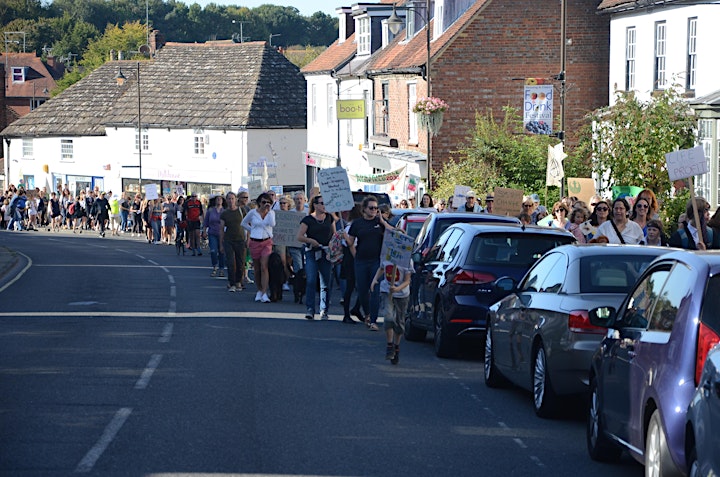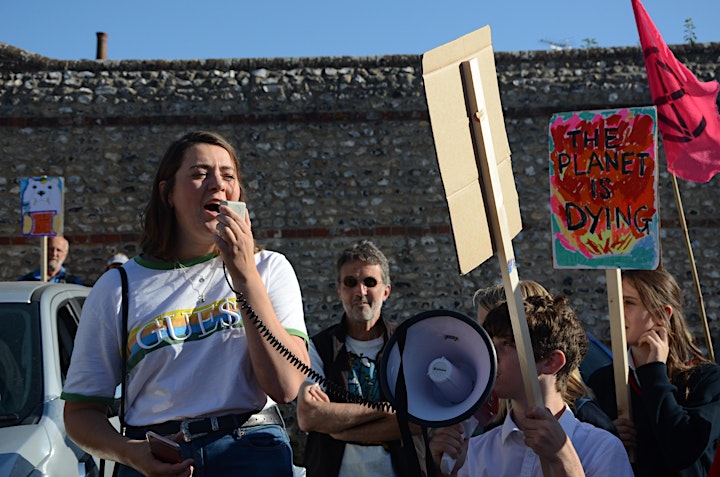 Organiser of Global Day of Action: Climate March
Greening Steyning is an active and enthusiastic local group working to create a sustainable, low-carbon future for Steyning, Bramber, Upper Beeding and the surrounding area. Our aim is to get the whole community thinking about what we can do to tackle climate change – and taking action so that together we can make a real difference.