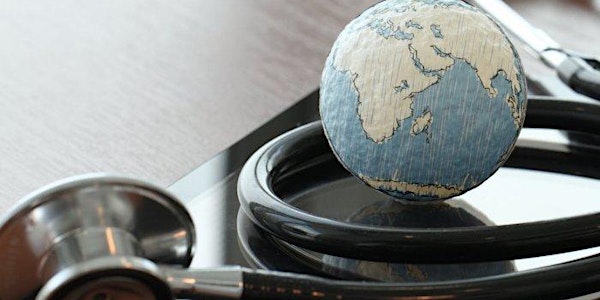 Global health in a time of pandemics, climate change and political turmoil
Global health in a time of pandemics, climate change and political turmoil: Learning from healthcare innovations in lower income countries
About this event
Access the live event from 12.00 on MS TEAMS HERE.
This event from the Global Development Hub at Imperial College London will explore how we can learn from high impact healthcare innovations in low-income and disempowered communities.
An expert panel will discuss the concept of healthcare workers as agents of change and curators of knowledge, reflecting on the future of the health workforce and medical training.
The event marks the launch of Turning the World Upside Down Again: Global health in a time of pandemics, climate change and political turmoil by Nigel Crisp, member of the House of Lords and former English NHS Chief Executive, London, UK.
Turning the World Upside Down Again describes how policymakers and practitioners can learn a great deal about health innovations in low- and lower middle-income countries. Combining learning from all parts of the world leads to a new ecologically based vision for health and new ways of improving health for ourselves, our communities and our planet.
The panel will also share experiences on how medics, engineers and scientists from across the world can work together to shape and aid the co-development of ambitious multi-disciplinary research projects that tackle global challenges.
Speakers
Lord Nigel Crisp, Co-Chair, UK All-Party Parliamentary Group on Global Health, former Chief Executive of the English NHS and Permanent Secretary of the UK Department of Health
Nigel is an independent crossbench member of the House of Lords in the UK and works and writes mainly on global health. He was Chief Executive of the English NHS and Permanent Secretary of the UK Department of Health, from 2000 to 2006. He had previously been Chief Executive of the Oxford Radcliffe Hospital. His earlier career was in industry and charities. He has subsequently worked on health globally, mainly pro-bono in low- and middle-income countries in Africa and Asia. Nigel Crisp founded the All-Party Parliamentary Group on Global Health and the global campaign on nursing, Nursing Now, both of which he co-chaired. His books include Health is Made at Home, Hospitals are for Repairs and Turning the World Upside Down Again.
Prof. Francis Omaswa, Executive Director, African Centre for Global Health and Social Transformation (ACHEST)
Francis is the founding Executive Director of ACHEST, the African Center for Global health and Social Transformation based in Kampala, Uganda and Chancellor of Soroti University. He was the Executive Director of the Global Health Workforce Alliance at WHO Hq in Geneva and Director General of Health Services in the government of Uganda. He has a passion for access to quality health care for the poor and spent five years testing approaches for this at the rural Ngora Hospital in Uganda. He serves on several national, regional and global committees and is the Publisher of the Africa Health Journa
Susana Edjang, Advisor Policy and Partnerships (South South and Triangular Cooperation), World Food Programme
Susana is a global development, humanitarian, and peace and security consultant with over 15 years of experience in multilateral, civil society, and government organizations on three continents. She is co-founder of Collateral Benefits, a storytelling platform that documents perspectives from Africans and Afro-descendants about transcending Covid-19, a founding member of African diaspora platforms such as Afroinnova (Colombia) and Africa 2.0 Spain, and a member of the advisory board of the Collective for the Renewal of Africa (Senegal). Susana is a 2014 Yale World Fellow, and a 2022 Harvard MPA Mason Fellow.
Chair
Dr Matthew Harris, Clinical Senior Lecturer in Public Health, School of Public Health, Imperial College London