Description
Speaker:

Prof. Walderez O. Dutra, Federal University of Minas Gerais, Brazil and Wellcome Trust-Cambridge Center for Global Health Research
Title: The yin-yang of the immune response: keeping the balance to decrease the burden of Chagas heart disease
Abstract:
Chagas disease is a neglected tropical disease in Latin America caused by infection with the parasite Trypanosoma cruzi. Currently, 6 million people have Chagas disease and 70 million are at risk of infection. If untreated, it is a chronic, lifelong infection. While most infections are 'silent' and completely asymptomatic, some 30% progress to severe heart inflammation causing major disability, and thousands of deaths annually. Chagas heart disease is a massive economic burden (over $1 billion/year) on poor underprivileged countries. T. cruzi is mainly transmitted to humans by the contaminated faeces of blood-sucking bugs. It is believed that Charles Darwin contracted Chagas disease in South America and that his heart attack and death may have been due to Chagas cardiomyopathy. Transmission by transfusion with contaminated blood also occurs. Transfusion transmission is spreading the disease globally. There is no vaccine for Chagas. Treatment is more effective early in infections, which often go undetected. Thus, novel prevention strategies and treatments are needed to minimize the impact of this devastating disease.
Parasites have evolved and adapted to their hosts over millions of years, developing strategies to evade host immune defenses. In the case of Trypanosoma cruzi and the human host, this adaptation is clearly represented by the fact that most people have no symptoms during this lifelong chronic infection. However, this finely balanced relationship between parasite and host immune system may breakdown, leading to disease. For twenty-years my Brazilian laboratory has studied the breakdown of this balanced parasite-host relationship, and how to prevent or restore it. We believe the imbalance, and therefore disease, is caused by development of an "unfavorable" anti-parasite response, and we have identified mechanisms that define unfavorable vs. favorable responses. In this seminar, I will present some of our finding. For example, we discovered that some people are genetically predisposed to Chagas heart disease. This is important as it allows asymptomatic individuals at risk of heart disease to be identified for closer clinical monitoring. We also recently identified immune cells and networks characteristic of Chagas heart disease, and showed that manipulation of these can revert a response from unfavorable to favorable. This could prevent development of Chagas disease in those 'at risk', and may also guide novel treatments for other heart diseases that share common characteristics with Chagas heart disease.
Bio
Professor Wal Dutra, a senior Brazilian researcher from the Federal University of Minas Gerais, is a specialist in human infectious and parasitic diseases, with a current focus on the immunology of human leishmaniasis (a neglected tropical disease). Her visit is very useful and timely for the WT-CCGHR, particularly for interacting with members of the Cambridge Parasitic & Neglected Diseases Network. She is currently working on developing a collaboration between Africa, Brazil, Cambridge (ABC Network). Wal is also collaborating with Jenny Blackwell and will be at WT-CCGHR until October 2018. Read more here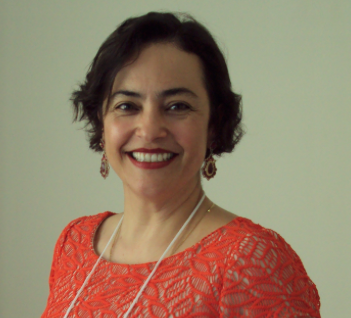 Organiser of Global Health Seminar
The Centre supports collaborative partnerships and scientific training activities in basic biomedical and health-related research. This is achieved through coordinated cross-faculty research across departments and research institutes in Cambridge including the Wellcome Trust - Sanger Institute.