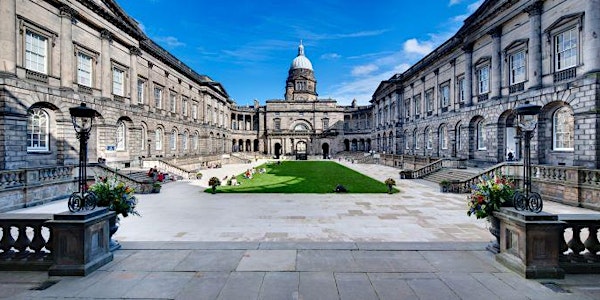 Global Health Showcasing and Networking Event
Location
Playfair Library Hall
South Bridge
Edinburgh
EH8 9YL
United Kingdom
Opportunity to meet other global health researchers, learn about new projects and help shape the direction of global health research
About this event
Join us for an afternoon of meeting fellow global health researchers, hearing about new projects and talking about your own research. This free half-day event will consist of a mixture of presentations, opportunities to network, a panel event and opportunities for feedback. Research groups will showcase their projects situated in the alcoves within the Playfair Library.
Lunch (12.30-13.15) and afternoon tea and coffee will be provided.
Presentations will start at 13.30 with keynote speaker Prof Devi Sridhar. Other confirmed speakers include Dr Lindsay Jaacks, Dr Chelsea Morroni, Ifeanyi Omah, Prof Harry Campbell, with more to follow. The event will close with an panel discussion hosted by Prof James Smith on how to build on Edinburgh's strengths in global health research and galvanise resources for more interdiscliplinary cross-College collaborations.
Due to restrictions currently in place, capacity to attend in person is limited to 150 people. We have a waiting list in place, so please register your interest.
***
Details of the University of Edinburgh full privacy notice can be found here
We want to run a safe and accessible event and provide the best possible experience for you. By providing any information required on the booking form, you are giving the University consent to hold and process this data about you and to advise our suppliers of these details, under data protection regulations, for the purpose of running this event. By providing this information about your guest[s], you are confirming that you have their permission to share this data with the University for the same purposes. Any dietary and accessibility requirements are deleted following completion of the event.
Photography notice
This event may be photographed and/or recorded for promotional or recruitment materials for the University and University approved third parties. For further information please contact cmvm.events@ed.ac.uk