Description
The GLOBAL INVESTMENT IMMIGRATION SUMMIT 2018 Bengalore, India (GIIS18) is an important date in the calendar for direct investors, students seeking immigration, immigration agents, global mobility managers, project developers and regional centers.
OPENING SPEECH BY BOLLYWOOD SUPERSTAR RAVEENA TANDON.
This networking event will host a diverse group of citizenship by investment professionals from programs around the world including Australia, Cyprus, Caribbean, Greece, Malta, New Zealand, Portugal, Spain, the United Kingdom, and many more.
Why You Need to Attend?
Over two conference-packed days, the investment migration event will attract delegates, students, families ranging HNWIs (high-net-worth individuals) together with leading business figures, senior government officials, industry professionals, as well as top-tier financial and business media.
Attendees will meet the people and ideas that drive the important global trend of increasing mobility, transnational thinking, and the acceptance of multiple citizenship – contributing to a more understanding and interconnected world.
Hear first-hand from the world's most respected professionals in the field and government representatives and thought leaders that really matter.

Meet senior government officials and industry experts on the leading countries offering investment migration programs.

Receive a complimentary copy of the latest issue of CBI Magazine.

Network with industry professionals, conference exhibitors, clients and their advisors in one of Bangalore's most exclusive and well-located hotels.

Socialize with leading experts over lunch, coffee breaks, receptions or dinner


For the latest information visit the event website at: www.events.citizenshipinvestment.org
Book your place now - use the Eventbrite Tickets button above!
Contact us:
Tel: +44 (0) 207 241 1589
Email: sam@blsmedia.co.uk
This event is supported by SME Chamber India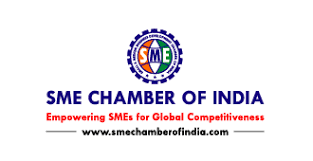 Organiser of Global Investment Immigration Summit Bengaluru, India
BLS Global are pioneers of emerging investment immigration marketsLondon-based BLS Global is a highly specialised and established international media and communications company – they are the renowned leading media experts within the investment-citizenship sector.
BLS Global's experience and expertise in this sector is underpinned through their industry partnerships and as official publishers of CBI Magazine (Citizenship By Investment Magazine) and Trade & Invest in America The EB-5 Gateway - a unique publication catering to the Asian, Middle-Eastern, North African and Persian Gulf readership for EB-5 Program trade and investment into the USA.
BLS Global events span over varies cities in India from Mumbai, Ahmedabad, Bengaluru, Surat and many more 
Please keep in touch to collaborate with us on these exciting projects.
Contact Us

BLS Global London Office: Unit 5, Hiltongrove N1, 14 Southgate Rd, London N1 3LY, United Kingdom
Telephone: +44 (0) 207 241 1589 
Email: info@blsmedia.co.uk
Website: www.blsmedia.co.uk / www.giisummit.org