Description
Global Spirit Day - A Day of Yoga & Meditation
Global Spirit - Day of yoga, meditation, sound & voice workshop, gong meditation, pranayama and kriya meditation, food, fun and more. A tasty vegan dinner from Wild Food Cafe.

Exciting private consultations will be possible with psychic, astrologer, sleep specialist, Ayurvedic doctor & accupuncturist.

Shop the market stalls, participate in onsite raffles throughout the day and bid in the silent auctions to take home beautiful, artisan items or sit for a few minutes to get your portrait drawn by Kate Dunn.

Global Spirit will develop your well-being and generate awareness and support for the Ashok Tree Foundation's projects in the UK & India.

Schedule:

1:00pm - Doors Open
1:30pm - Vinyasa Flow w/ Tania Brown
3:00pm - Kirtan w/ Nikki Slade
4:30pm - Gong Meditation w/ Kwali Kumara
6:00pm - Pranayama & Kriya Meditation w/ Yogi Ashokananda
7:30pm - Dinner prepared by Wild Food Cafe

The afternoon schedule is open to all levels of practioners, although it is not intended for young children.

The photographer Sam Pelly will be the event photgrapher capturing the day's festivities!

The day is to raise money for the Ashok Tree Foundation, a registered charity (1158960) in England & Wales who provide comprehensive services to target communities globally living in extreme poverty and provide specific holistic based services to those in need in local communities.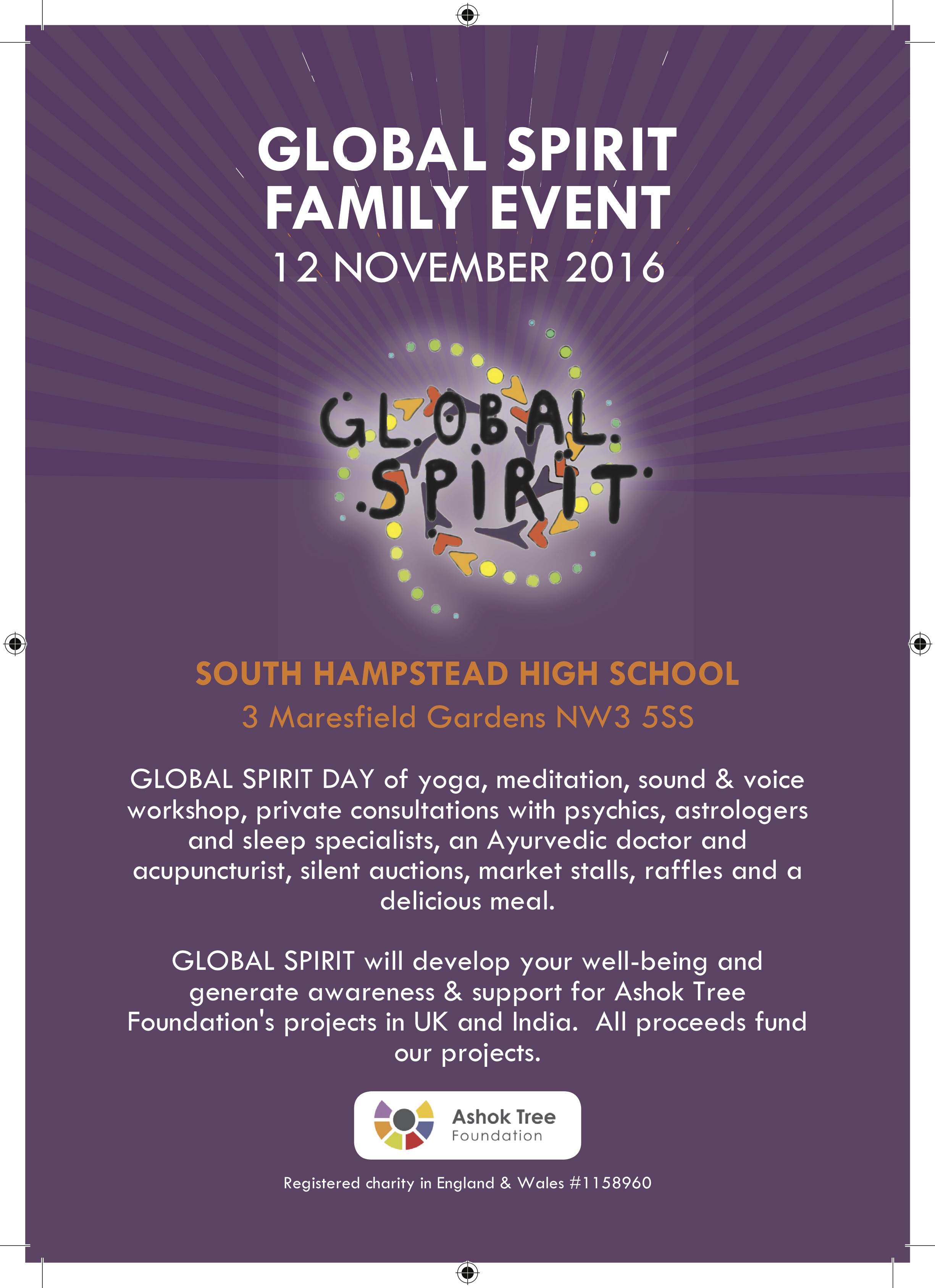 Net proceeds will be allocated to fund the projects in India & the UK for Ashok Tree Foundation.