Event Information
Location
Tou'ngou Hotel
3626 yaoundé carrefour Etoa-Meki
Yaounde, Centre
Cameroon
Description
Please click the "Register" button to confirm your participation and to fill out the details of your registration and finalize your registration with the "checkout" button. If anything is unclear and for further information, please contact gttn@efi.int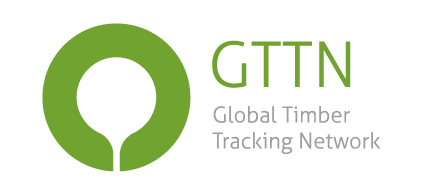 What does the Global Timber Tracking Network (GTTN) offer to combat illegal timber trade? How can timber tracking techniques help to reduce illegal logging in Africa? Which capacities and knowhow is already existing and how can strategic partnerships with the private sector, key institutions and decision makers within African countries be advanced? How can knowledge transfer and financial assistance for developing skills be improved? What are the benefits of sharing intellectual property rights concerning technology, methodology, and reference data?
We will discuss these and related questions in the framework of our Regional Workshop in Yaounde, Cameroon, on 27-28 June 2018.
Agenda

Session 1: Introduction to GTTN
Session 2: Interests, demands and barriers for timber tracking in Africa
Session 3: African timber tracking capacities
Session 4: Towards an African regional network node for GTTN
Excursion to a forest concession: Legal timber trade in practice
--------------------------------------------------------------------------------------------------------------------------------------------------------------------
French Version
Veuillez cliquer sur le bouton "Register" pour confirmer votre participation et pour remplir les détails de votre inscription. Finaliser votre inscription avec le bouton "checkout". Si quelque chose n'est pas clair et pour plus d'informations, veuillez contacter gttn@efi.int
Que propose le réseau mondial de suivi du bois (GTTN) pour lutter contre le commerce illégal du bois ? Comment les techniques de traçabilité du bois peuvent-elles aider à réduire l'exploitation illégale en Afrique ? Quelles capacités et savoir-faire existent déjà et comment faire progresser les partenariats stratégiques avec le secteur privé, les institutions clés et les décideurs au sein des pays africains ? Comment le transfert de connaissances et l'aide financière pour le développement des compétences peuvent-ils être améliorés ? Quels sont les avantages du partage des droits de propriété intellectuelle concernant la technologie, la méthodologie et les données de référence?
Nous discuterons de ces questions et des questions connexes dans le cadre de notre atelier régional à Yaoundé, au Cameroun, les 27 et 28 juin 2018.

L'atelier sera bilingue et un service de traduction simultanée sera fourni.
Points provisoires de l'ordre du jour
Séance 1: présentation du GTTN
Séance 2: intérêts, demandes et obstacles à la traçabilité du bois en Afrique
Séance 3: capacités de traçabilité du bois en Afrique
Séance 4: un nœud de réseau régional africain pour le GTTN
Excursion avec visite d'une concession forestière : le commerce légal du bois dans la pratique
Date and Time
Location
Tou'ngou Hotel
3626 yaoundé carrefour Etoa-Meki
Yaounde, Centre
Cameroon