Globetrotting with Gillespie - Featuring Dana Gillespie - ONLINE TICKET
Spend a fun hour globetrotting with the award-winning first lady of the Blues, Dana Gillespie! JOIN US ONLINE!
About this event
Please note that booking here will get you a ticket to join this event ONLINE. You can book to join us in person at the Kensington Central Library lecture hall - please click HERE.
***
South Kensington resident Dana Gillespie will be recounting stories from her memoir, Weren't Born a Man and from her podcast, Globetrotting With Gillespie in this illustrated talk which will feature many never-before-seen photographs from her personal archive.
Her 2021 memoir has been celebrated as 'eye-popping' by The Spectator, 'scandalous' by The Daily Mail, and 'hilarious and moving' by The Times, all of them fitting descriptions that still don't quite do it justice.
The award-winning first lady of the Blues has enjoyed an incredible life and career. Dana's life so far has been one from which every last drop of love, joy, and ebullience has been wrung. Now, she has chronicled her exploits, and the result is intelligent, insightful, outrageous, and funny.
Detailing high points, low points and everything in-between, the talk will mention her liaisons with David Bowie, Bob Dylan, Keith Moon, and the cream of 1960s rock royalty; recording with Jimmy Page and Elton John; performing as Mary Magdalene in the original London production of Jesus Christ Superstar and performing to an audience of one million people in India.
Tune in and enjoy the tale of a true artist/adventurer's life, told with vivid humour, no regrets, and an unflinching eye for detail.
About the speaker:
Actress, singer and songwriter Dana Gillespie moved to South Kensington with her parents at the age of ten, and has lived there ever since.
Dana's 71st album called Deep Pockets has just come out on Ace Records. Dana has performed in concerts around the world, and appeared in 14 feature films and several West End musicals.
In the 70s, her basement flat (named "The Bunker" by David Bowie's then wife Angie) was the meeting point for the great and the good of the British pop, rock and movie scene.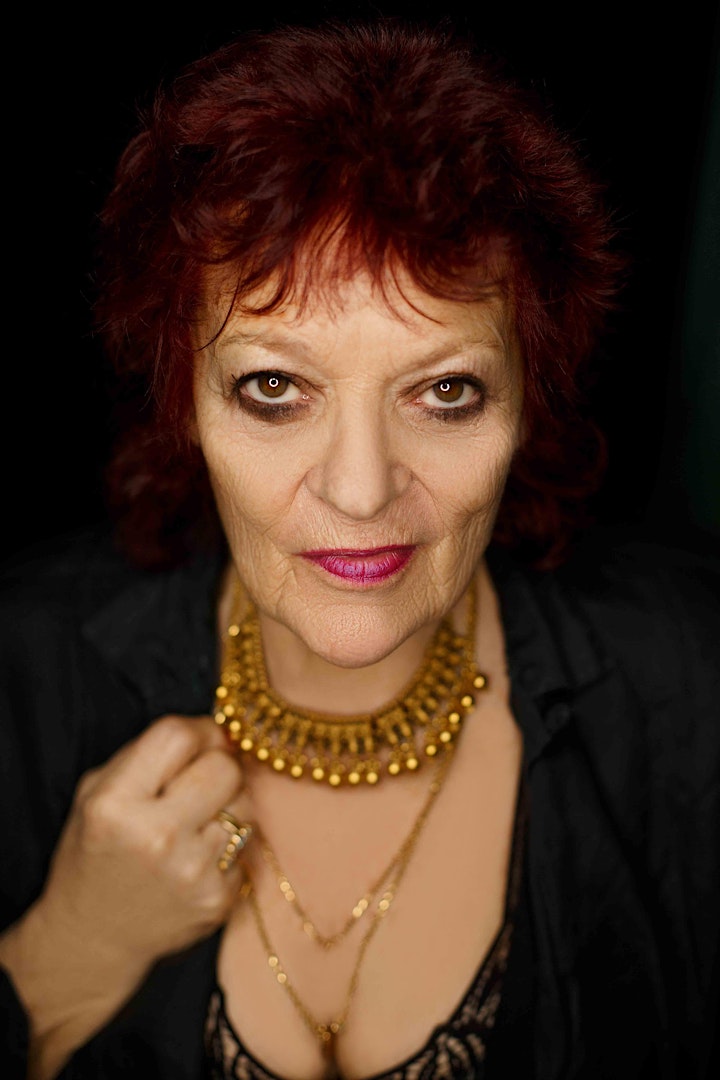 Reviews:
"Spending time with Dana was very special. She was magical, and helped me overcome my shyness. She knew my story before I did! All the memories I have of her are fond ones. So much laughter and kindness which helped me enormously. Those brilliant times will never be forgotten." - Sir Elton John
"From David Bowie to Alf Garnett, they say that variety is the spice of life, and Dana's life has seen more spice than most. What a life! What a woman! What a book!" - Julian Clary
"Beautifully written and very funny." - Sir Tim Rice
"What a Thrill! Dana Gillespie in her element, regaling, revealing, reliving all the stories, all the adventures, all the music." - Angie Bowie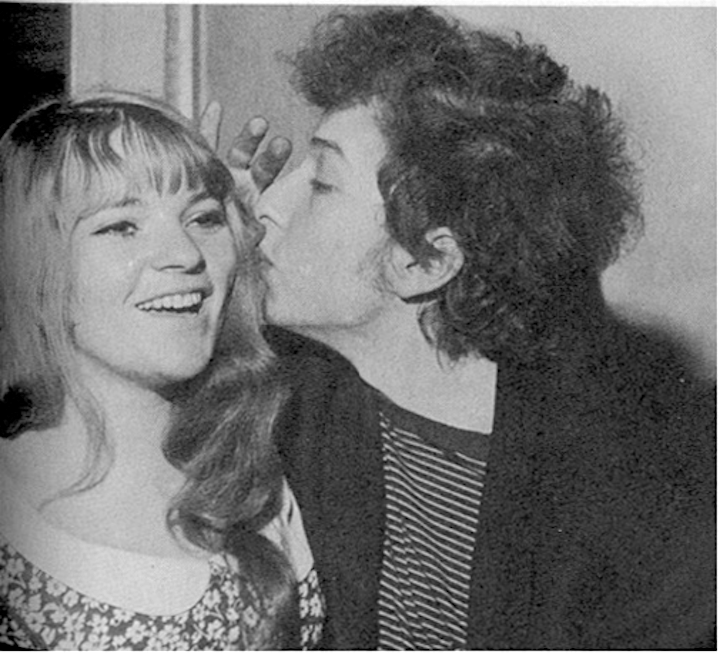 Dana Gillespie's Weren't Born A Man is now out as audiobook on Audible!
Copies of the book are available now, direct from the publisher, Hawksmoor Publishing.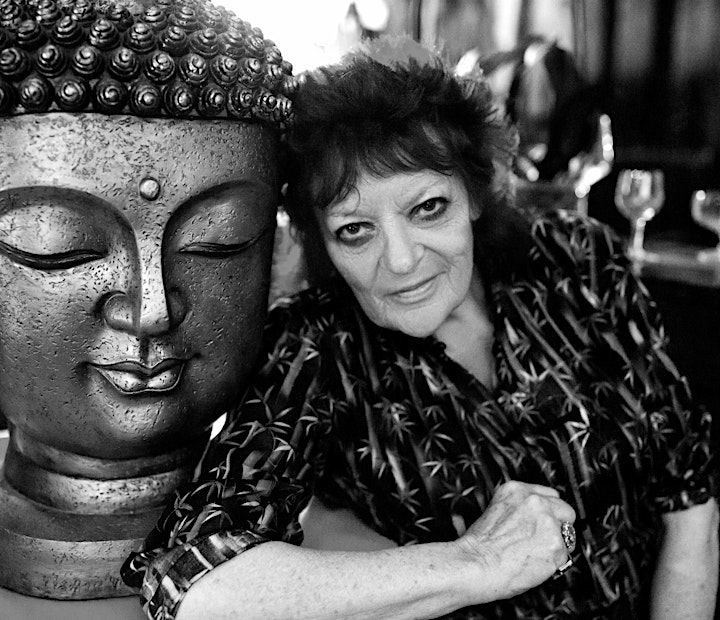 Please note that this event will be delivered as a 'blended event', meaning it will take place in the Kensington Library lecture hall in front of a socially-distanced audience, and at the same time, the event will be streamed to those joining us online. All those who book here will get a ticket to join the event ONLINE, via a Zoom webinar.
The tickets to join us in person in the lecture hall are on sale now and are advertised through a SEPARATE Eventbrite page - click HERE to join us in person in Kensington Central Library lecture hall.
All those who book HERE will receive the LINK TO JOIN 48hrs before the event, and on the day of the event in an email from the library.
Any enquiries - please write to libraries@rbkc.gov.uk
Organiser of Globetrotting with Gillespie - Featuring Dana Gillespie - ONLINE TICKET