"Gloriously Ourselves": LGBTQ+ Representation in YA Literature
Celebrate LGBT+ History Month and join us for a panel event about writing and publishing queer stories.
About this Event
LGBT+ History Month is all about recognising the history of lesbian, gay, bisexual, transgender people and celebrating their lives and achievements. The theme this year is "poetry, prose and plays", shining a spotlight on LGBTQ+ writers and the stories they tell. What power do stories have? How do they reflect the world we live in, or imagine possible futures for us?
Young Adult (YA) literature is primarily aimed at readers aged 12 to 18 and mainly deals with the experience of being a teenager: a time when everyone, including LGBTQ+ people, are trying to figure out who they are.
This February, Imperial invites YA authors Darren Charlton, Cynthia So and Kay Staples to talk about their experiences as LGBTQ+ writers telling LGBTQ+ stories for teenagers. Joining them will be Charlie Morris, Senior Publicity and Marketing Executive at Little Tiger Press/Stripes Publishing, bringing her perspective of what it's like to play a crucial role in putting these exciting new books into the hands of readers out there.
Caz Ulley, Co-Chair of Imperial 600, the College's network for LGBTQ+ staff, postgraduate students and their allies, will be chairing the panel discussion.
Whether you're LGBTQ+ or an ally, whether you read YA or not, if you can remember a time when a story has left its mark on you, this event is for you. Come along and celebrate LGBT+ History Month with us and you might leave inspired to put pen to paper yourself, ready to compose a brand new tale!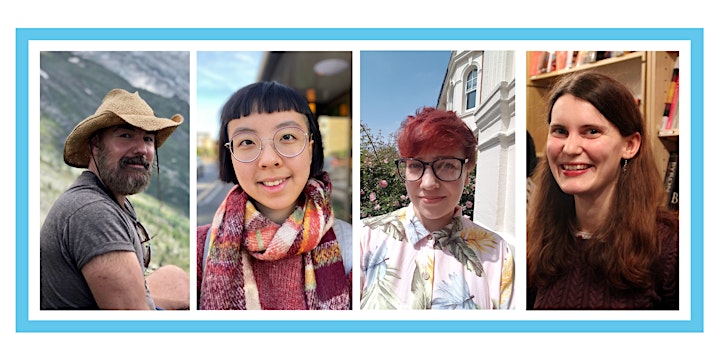 Darren Charlton is the author of debut novel Wranglestone and its forthcoming sequel. He lives in London with his partner and works in the voluntary sector for a homeless organisation. His lifetime obsessions with the National Parks of America, horror, film music and 80s kids movies have all worked their way into his writing.
Kay Staples is a writer from the Midlands: a copywriter by day and fiction writer by night. Kay has been published in Proud, a YA anthology compiled by Juno Dawson, and is working on a novel.
Cynthia So was born in Hong Kong and lives in London. They graduated from the University of Oxford with a BA in Classics and now work in the Equality, Diversity and Inclusion Centre at Imperial College London. They have a short story published in the Proud anthology and are working on their first YA novel.
Charlie Morris is Senior Publicity and Marketing Executive at Little Tiger Group, a former independent bookseller, and social media manager for the Pride in Publishing network. At Little Tiger, Charlie works across all children's books from board books to Young Adult fiction. @charlieinabook
Eventbrite disclaimer:
Please note that Eventbrite is a third-party Cloud service, and does not provide the level of information security and data protection for your data you would normally expect from a College information service. We expect you to provide your full name and email address for this event, and you will have to register with the Eventbrite service as a personal consumer. Eventbrite will ask you to create an account with them using at least your first name, last name and your email address. Their terms and conditions state (in summary) that by doing so "[paragraph 17.1] you acknowledge and agree that you grant them full right and licence to use this information for the purpose of operating their Services (including Eventbrite's promotional and marketing services)." Please also note that Eventbrite is a company registered in the United States, and the data you provide to them is most likely to be kept in the servers outside the European Union. As a result, if you prefer not to use the services provided by Eventbrite to register for this event, as an alternative please contact us on equality@imperial.ac.uk directly providing your full name and email address and we will process your registration.