For edibles and more, this is a lovely location with the tranquility of moorland foraging combined with a woodland that has a wonderful feel
About this event
Exact location to be announced! 
This is a very special forage as we will be in a different habitat than usual. We will be out on the moors of the Peak District. We will be looking for meadow and field species of mushrooms and learning which ones are edible and good, but also we will be looking for species which earn the status of being the magical mushroom varieties. Many people are curious about them because of recent research into using them for mental health. Whilst I am making no claims on this front - it is up to you to research and find out about their use - I welcome discussion about them and I am happy to help you to learn about them and know how to look for and identify them. The rest is up to you. I will certainly offer sensible advice about their use.
We will then head into the woods and look for some woodland treats. This woodland had a very special feel to it and often gives us some interesting finds.
The format for the day is Gin tasting to start! Wild gins made from forages goodies from bitter medicinal mushrooms to sweet berry infusions, you get to taste a few before walking it off over the moors. You'll also get to use a foraging staff which can be a useful tool. At the end we will have a fry up of edible species that we find and some advice on any 'other' species that you might have seen. (Make sure you buy the Gin Ticket as well as your foragers ticket, you'll not regret it!)
Please remember that picking these types of mushroom is still illegal, so this event is focused on learning about them and how to identify them rather than picking them. However, I will not be checking your pockets at the end!
The equipment you need is the same as going for a walk. Boots, waterproofs and some warm clothes. Your own foraging knife and basket for your mushrooms is a bonus, though this will be provided on the day. You will also be provided with a foraging staff that has a double purpose this year as a social distancing staff!
The terrain can get tough as we will need to walk some distance and then up hillsides. You will be tired by the end! The pace, however, is slow and the focus is on discussion and foraging. I have set the event to be 5 hours but we may be longer!
Lunch - please remember to bring some lunch! You will need to keep your energy levels up.
Please be aware that the car park has a £4.75 pay and display fee and does not take cards. Public transport is available from Glossop.
Lets go foraging :D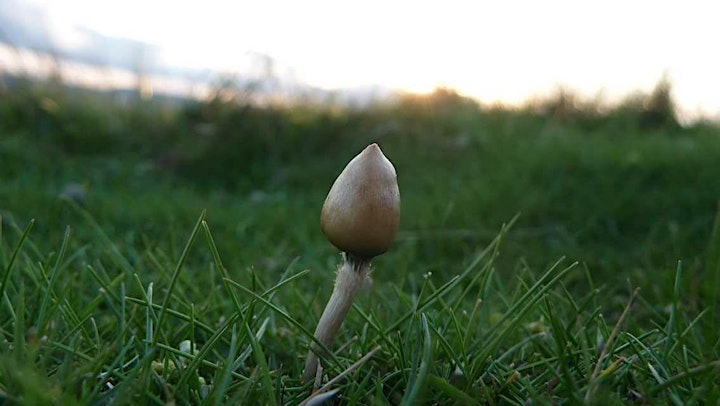 Organiser of Glossop Waxcaps, psilocybes and woodland treats
Forest Horizons is owned by teacher and lecturer Colin Unsworth. Bringing a mixture of skills together to offer people an opportunity for personal growth in a natural environment. Woodworking, foraging (including mushrooms), woodcraft skills, forest art, bushcraft, open fire cooking. Forest Horizons can even offer you cycle training as a sustainable way of reaching your forest destination!
Past appointments include Senior cycling instructor, Senior Lecturer in Woodmachining, Bench Joiner, Cabinet Maker, forage leader. Passions include food growing, mushroom foraging, camping and bushcraft. Lead admin on an online mushroom group.with 18,000 members.
Glen Robets is a green woodworker and yurt builder and wizard of the woods and works in collaboration with Forest Horizons.