Description
Event Details
When: Saturday 5th November 2016
Time: Gates Open from 6.00 pm for Advanced Ticket sales.
Tickets: Available ONLINE from Now and in selected outlets from October 2016.
Tickets can be purchased at the Customer Service Desk of Gloucester Quays, Gloucester Quays, St Ann Way, Gloucester, GL1 5SH

http://www.gloucesterquays.co.uk/
T: 01452 338933, E: cservices@gloucesterquays.co.uk
and
The Tourist Information Centre, 28 Southgate Street, Gloucester, GL1 2DP.
T: 01452 396572, E: tourism@gloucester.gov.uk
Gloucester Docks, Gloucester, Gloucestershire, GL1 2EE will be hosting the event from 18:00 (gates open at 18:00) to about 20:30 in Victoria Basin, in association with Gloucester Round Table.
Let's get together at Gloucester Docks, Victoria Basin. There will be a fair, lights and laser show with spectacular high level fireworks display and a road show playing music.
(Please note due to health and safety restictions set by the city council's Safety Advisory Group there will be no low level fireworks but a low level lighting and laser show).
WARNING FOR SUFFERS OF PHOTOSENSITIVE EPILEPSY
THIS YEARS DISPLAY INCLUDES FLASHING LIGHTING AND FLASHING LASER.
THE DISPLAY MAY BE UNSUITABLE FOR PEOPLE WHO SUFFER FROM BLACKOUTS AND/OR SEIZURES WHEN EXPOSED TO CERTAIN LIGHT PATTERNS OR FLASHING LIGHTING
We will employ a large public address (PA) system to make safety announcements to the public as required. The PA system will also be used to relay the music that the display is set to. Our official media partner Heart FM will be onsite, with DJ Presenter in attendance and the Heart Angels.
Food and refreshments will be available very near the site. No alcohol will be permitted on site or sold to the public.
We have consistently received good reviews for our display and as our regular visitors will confirm, the evening offers an excellent setting to enjoy a superb display which is professionally run.
The LASER and fireworks display is a fund raising event with all proceeds being put to good use in the local community, supporting local charities and worthy causes.
Run by volunteers, the aim of the display is to provide the City of Gloucester with a safe and exciting fireworks display, second to none in the locality, to boost the local economy by bringing visitors into the Docks and most of all to help local charities!
Also, the display is a chance to celebrate in one of Gloucester's historic locations.
We would be delighted if you could join us in Victoria Basin to watch the display with the crowd.
Get ready for a great show!
Gloucester Roundtable Laser and Fireworks Display 2016 at Gloucester Docks
Ticket Prices
Advanced Ticket:
Adults £6.00
Children £4.00
Family Ticket: £15.00 (Admits two adults and two children or one adult and three children
There are no refunds. If the event is cancelled the organisers of the show will endeavour to reschedule the display where upon all tickets purchased will remain valid.
CAR PARKING IS AVAILABLE AT GLOUCESTER QUAYS
We look forward to seeing you there!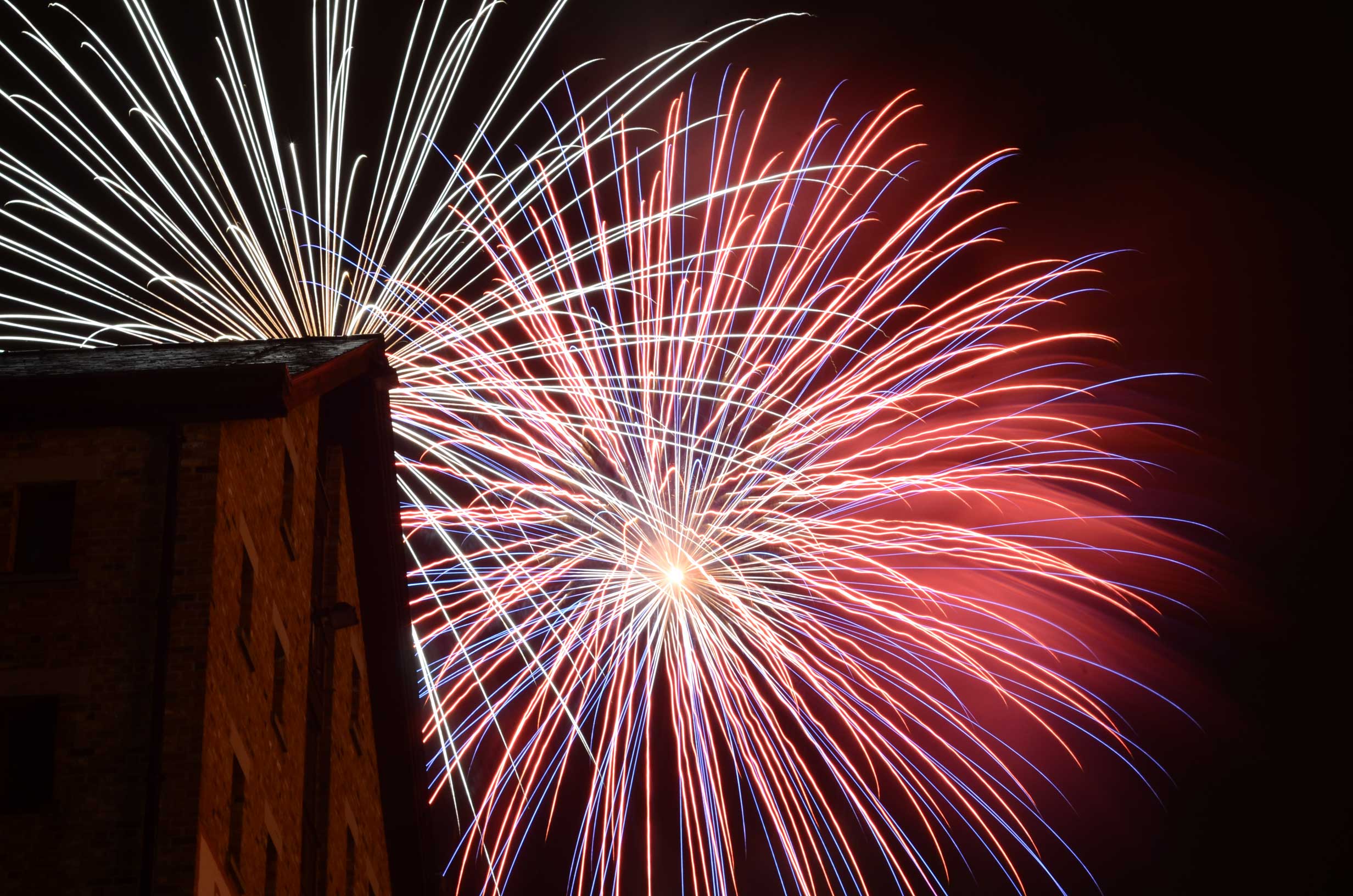 Health Warnings
WARNING: PHOTOSENSITIVITY/EPILEPSY SEIZURES
A very small percentage of individuals may experience epileptic seizures or blackouts when exposed to certain light patterns or flashing lights.
WARNING: SPARKLERS
Use of sparklers is not permitted and those caught using them may be evicted from the event.