Description
Missed the launch or want to know more about, or how your business might benefit from attending the Gloucestershire Business Show 2016?
Like to hear from local businesses and support the Gloucestershire Business community?
Please join us and many others at our Cotswolds road show / update event at the Ox House Wine Company in Northleach.
GUEST SPEAKER
Gerald Crittle from G Acceleration and Chair of the GBS Training & Development team will be talking about "The Future of Learning" - the technologies, methods, and benefits to business and the provision of training in the county. A true taster of the main session being presented in May.
This event is sponsored by The Ox House Wine Company, IPR Communications and Blumango Creative.
The Northleach Wine Company "The Ox House"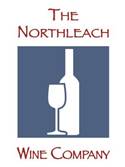 An independent wine merchant and wine bar owned by Stephen Eggerton who, having qualified at the Lycée Viticole in Montreuil Bellay, France, is a former award winning Loire Valley winemaker. Typically our suppliers are small sized, family estates producing only one or two wines which are mostly run on organic principles. In the end of year edition (30th Dec), the company featured first in Country Life's national list of preferred drinking establishments.
Blumango Creative

At Blumango Creative we want your business to stand out. We can bring it alive in the most creative and dynamic way, whether it's developing a new identity designing a brochure or refreshing your existing web site. We provide business and commercial solutions through graphic design and branding and work closely with you to establish an integrated design that is intelligent, clever and really does work.
IPR Communications

IPR Communications – A PR and Marketing consultancy with the skills and creativity to formulate a deliberate, planned and sustained campaign to promote and sell your business to your clients and customers. We offer a range of services from public relations: press relations, content and newsletter updates, event management; to internal and external strategic business communications. The Director, Kathryn Allison is Editor of SME Business Magazine, www.smebusinessmagazine.co.uk