Description
Missed the launch or want to know more about, or how your business might benefit from attending the Gloucestershire Business Show 2016?
Like to hear from local businesses and support the Gloucestershire Business community?
Please join us and many other businesses at our Tewkesbury road show / update event at the fantastic and newly refurbished Roses Theatre.

The evening will include guest speakers, updates about the show, consulation/Q&A and plenty of networking time.
Beckie Smith, Roses Theatre
How businesses can benefit from working with the creative sector; how the Roses has devloped over the past couple of years and continues to do so.
Charles Dodwell, Fredericks Foundation
How does Fredericks assist businesses and what are they all about, plus what is their role at GBS16.
Florence Thomas, Safari Ant
Florence started Safari Ant with the help of the Fredericks Foundation and is a shining example of a Gloucestershire business. She imports beautiful clothes and accessories from an orphanage in Kenya, in those vivid Masaai colours.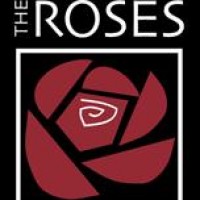 Organiser of Gloucestershire Business Show road show - Tewkesbury