Description
Business West's Gloucestershire International Network (GIN), a group of local companies exporting in the region, are bringing together this international event with a special focus on doing business in the United States.
The event will join together experts with substantial experience in the region and take a look at how local businesses can take the steps needed to get their business out to the United States.
"The United States is a market almost like none other. You have a GDP of $17.5 trillion. You have 320 million+ consumers; a very high percentage of them that have significant disposable income. You have innovation encouraged and alive in all parts of the United States. You have people who like to work and get ahead." - Warren Buffett
The audience will have the opportunity to discuss issues and opportunities and share their experiences. Topics and speakers will include:
Our global trade experts will discuss current opportunities, and the help available.
Dr Frank Levene, Director EMEA AVITUS will give an insightful presentation about market entry into the USA.
Bond Dickinson will explain the ins and outs of any legal implications on the other side of the pond.
Gloucestershire Chamber of Commerce's Director, Ian Mean will share his thoughts in the closing remarks.
Don't miss this opportunity to gain the insight needed to take your business to the world, register your place today.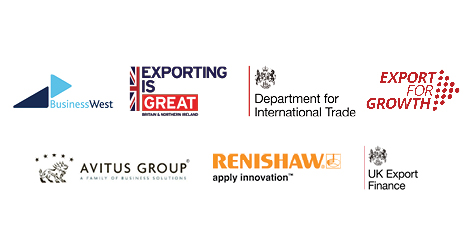 Date and Time
Location
Renishaw Plc
Innovation Centre
New Mills
Wotton-Under-Edge
GL12 8JR
United Kingdom