Description
We've created a custom Analytics Academy course based on the Google Analytics IQ exam material and filled with 6 jam packed 3 hour sessions to take you from Google Analytics fundamentals right the way through to Tag Manager and Data Studio Basics. The course prepares you for the Google Analytics IQ exam and everyone who has completed all modules will take the exam during the last class- a chance to become GAIQ qualified!
Structure of Support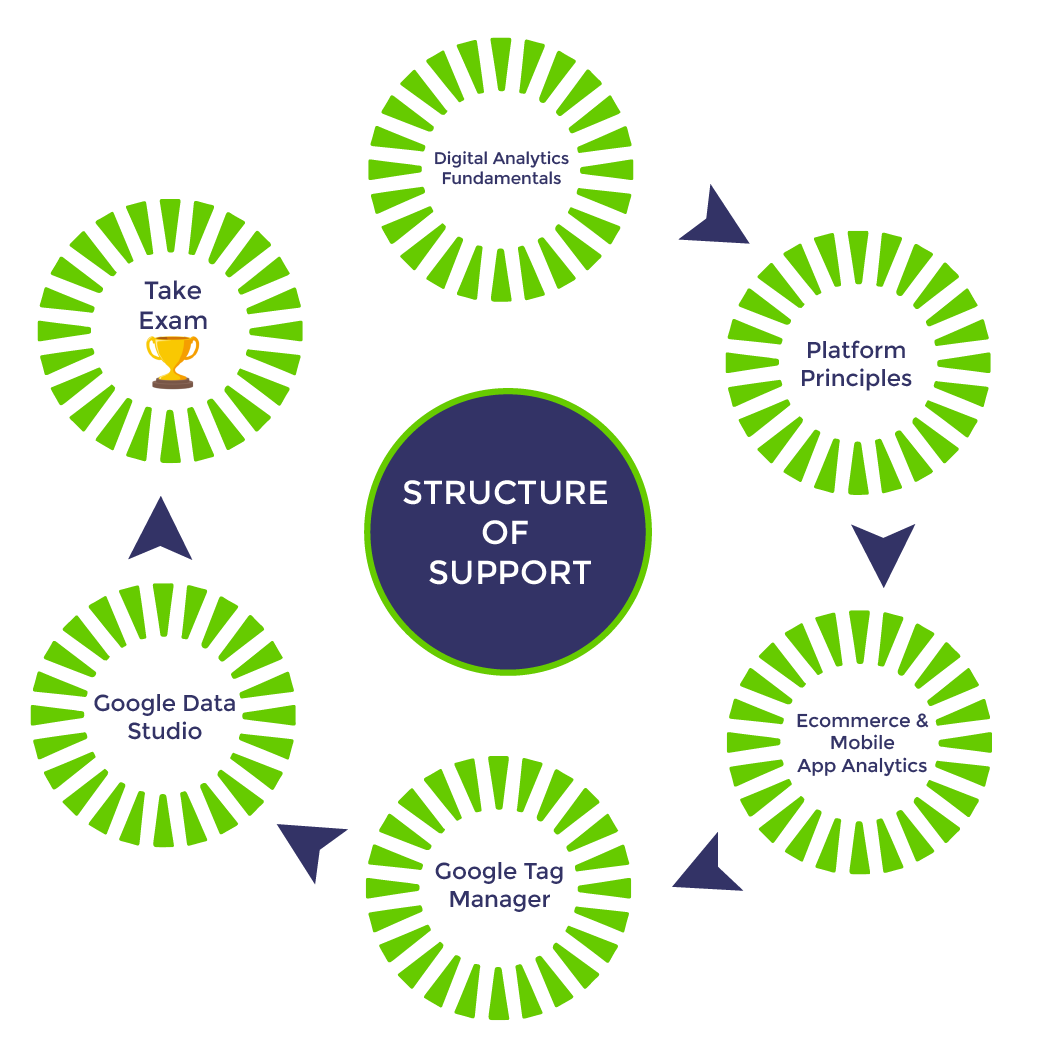 Digital Analytics Fundamentals Modules:
– Understanding and using Google Analytics data
– Collecting actionable data with Google Analytics
– Navigating Google Analytics reports
– Additional reporting configuration
Platform Principles Modules:
– Platform fundamentals
– Collection of data
– Processing and configuration of data
– Reporting data
Ecommerce & Mobile App Analytics Modules:
– Introduction to Ecommerce analysis
– Understanding customers
– Understanding shopping behaviour
– Introduction to mobile app analytics
– Attracting new users to an app
– Measuring behaviour on an app
– Increasing revenue via an app
Google Tag Manager Fundamentals Modules:
– Starting out with Google Tag Manager
– Setting up Google Tag Manager
– Collecting data using the data layer, variables and events
– Using additional tags for marketing and remarketing
Google Data Studio Modules:
– Why use data studio
– Getting started with data studio
– Creating data studio reports
– Sharing and downloading data studio reports
Preparing And Sitting The Exam:
– Discussing the format
– Tips and tricks
– Practice exam questions
– General questions
There is the option to buy individual or multiple separate sessions or buy all modules. If you choose to take the digital analytics modules (2-4), this will qualify you for the last module - sitting the Google Analytics IQ exam.
Each session costs €240.
If you would prefer to pay after an invoice has been issued or have additional questions please email: joanne@glowmetrics.com.