Sales Have Ended
Ticket sales have ended
Thank you for purchasing tickets to Glow In The Park: Longleat. It is a requirement that every participant aged 18+ registers their "Bib Number" prior to arriving at the event. Instructions for registration will be included in your pre-event pack. A pre-event pack will be posted via Royal Mail 2nd class before the event date. Glow in the Park headbands are collected on arrival to the event and Glow in the Park Medals are given after the run. By registering you are agreeing to any data being used by the event organiser and partners (Alabaré, Glow In The Park and Longleat) to process your participation in the event and to send you details only regarding the Glow In The Park: Longleat event. On average Alabaré send two campaigns and newsletters per year and no more than one email update per month. You can unsubscribe, or change your mailing preference at any time by going to www.alabare.co.uk/keepintouch. To change your mailing preferences with Glow In The Park please contact info@glowinthepark.co.uk
Sales Have Ended
Ticket sales have ended
Thank you for purchasing tickets to Glow In The Park: Longleat. It is a requirement that every participant aged 18+ registers their "Bib Number" prior to arriving at the event. Instructions for registration will be included in your pre-event pack. A pre-event pack will be posted via Royal Mail 2nd class before the event date. Glow in the Park headbands are collected on arrival to the event and Glow in the Park Medals are given after the run. By registering you are agreeing to any data being used by the event organiser and partners (Alabaré, Glow In The Park and Longleat) to process your participation in the event and to send you details only regarding the Glow In The Park: Longleat event. On average Alabaré send two campaigns and newsletters per year and no more than one email update per month. You can unsubscribe, or change your mailing preference at any time by going to www.alabare.co.uk/keepintouch. To change your mailing preferences with Glow In The Park please contact info@glowinthepark.co.uk
Description
Glow In The Park is back for its final year at Longleat!
Join us for the ultimate night time neon event a 6k fun run for families & friends. Dance, walk, jog and run on an epic voyage through our glow zones!
Take in the stunning views of Longleat House as well as enjoying the thrill of running along the safari perimeter - With the route taking you past the homes the lions, gorillas, tigers and wolves!
It's your final ever chance to experience the glow run at Longleat, so grab all of your friends and family and join us!


Terms and Conditions & FAQ's:
Please read our terms and conditions before purchasing your tickets.
Terms and conditions are also available to view at www.alabare.co.uk.
Read our frequently asked questions here.


The Glow Zones: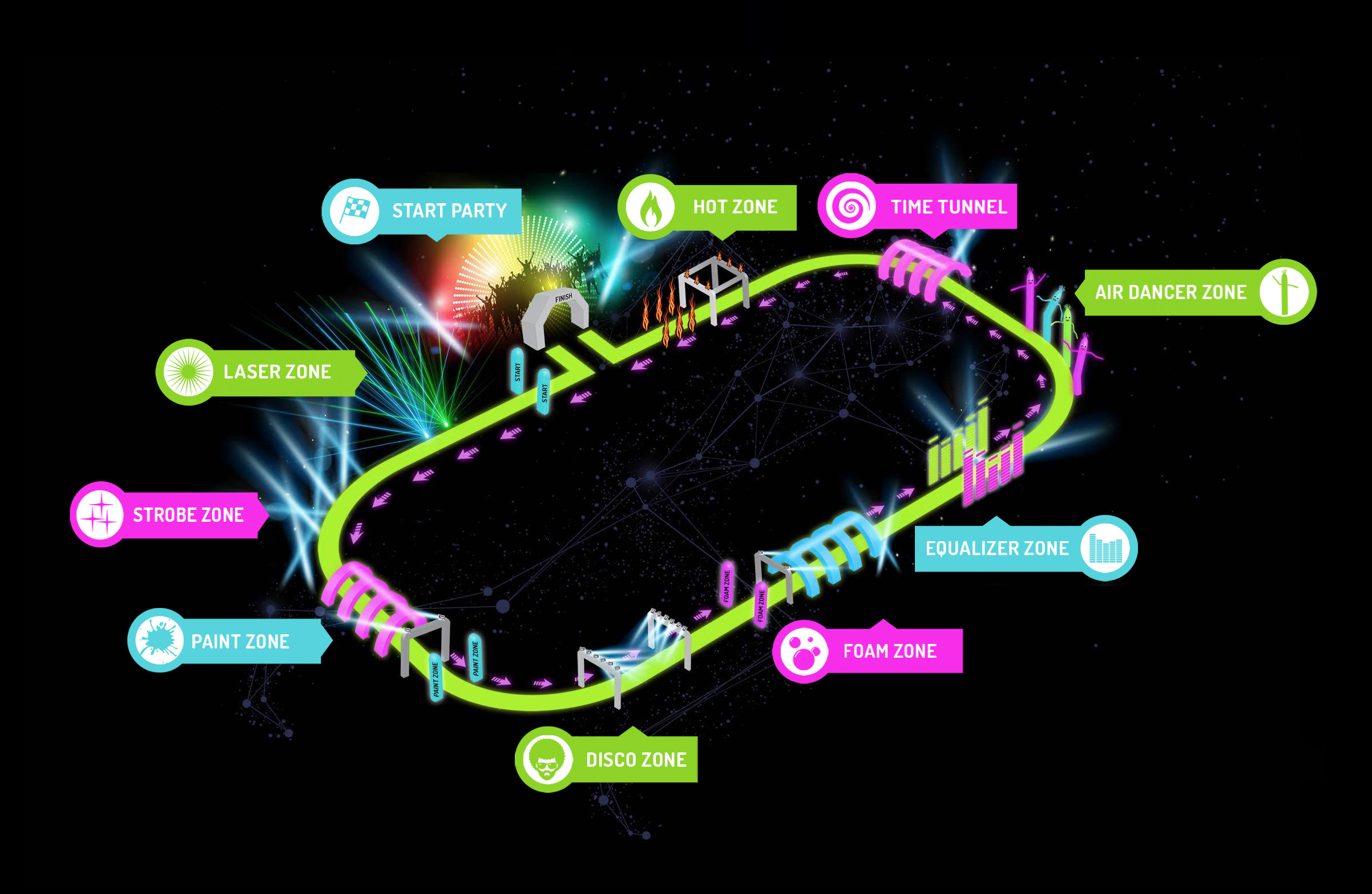 Electrifying light shows and energising beats will carry you around the course as you get your glow on in the Foam Zone, powder up in the UV Paint Blast Zone and get grooving in the Time Tunnel. Open to all abilities, young or old - whether you dance / walk / jog or run - Glow in the Park is your time to shine!


Longleat Roar Package: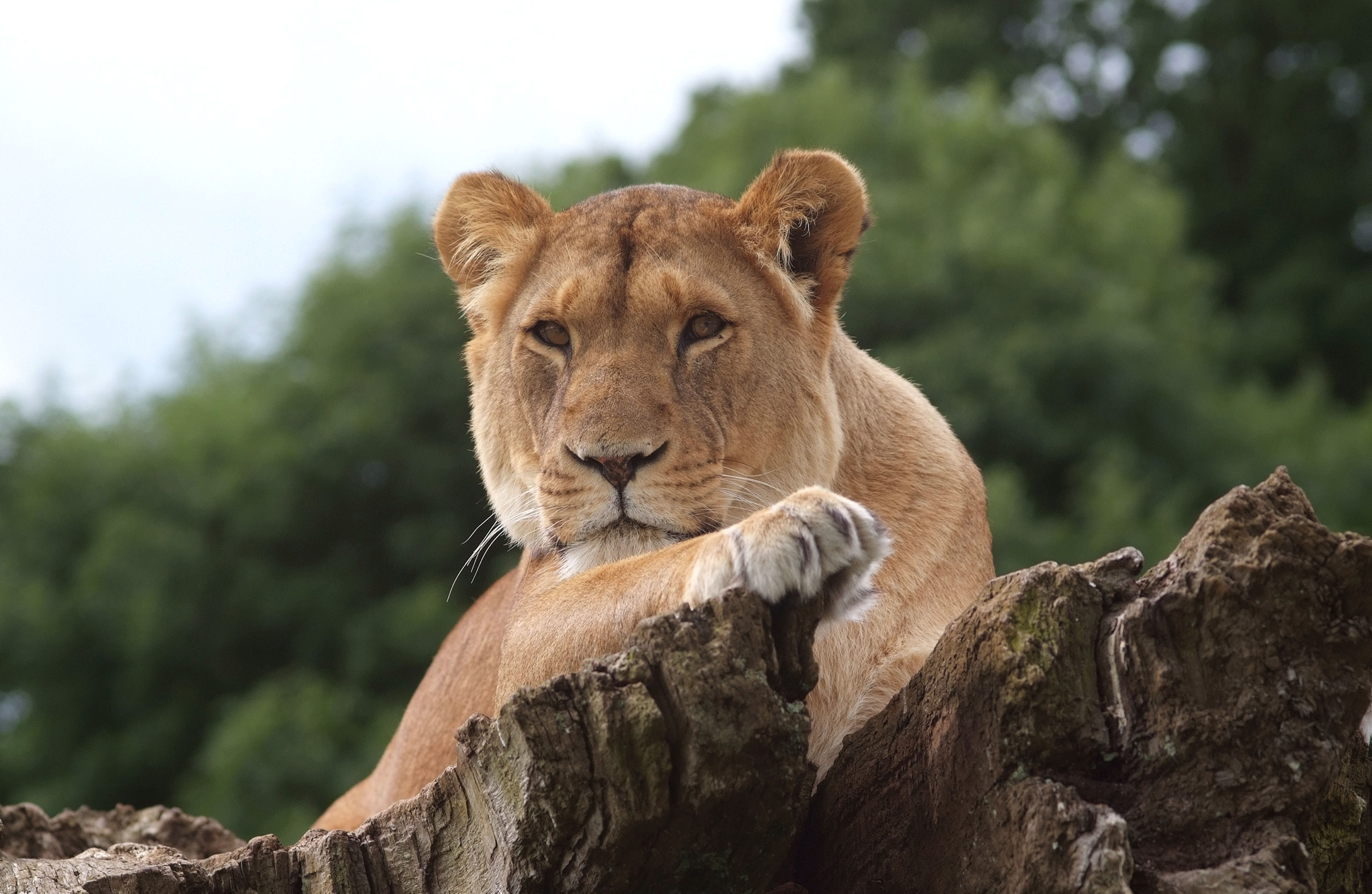 Upgrade your Glow In The Park: Longleat experience to the ultimate "Longleat Roar Package". Enter a land of adventure where lions roam, tigers stalk and monkeys swing!
Our exclusive package saves you up to 36% on a visit to Longleat. It includes the chance to spend a full day in the iconic estate before the glow run and enjoy all the attractions (including the Safari Drive-through!) and have a main meal and soft drink before Glow In The Park begins. Sound like a plan? Then bring the whole pride!

The Roar Package includes a Glow In The Park ticket.
About the Event: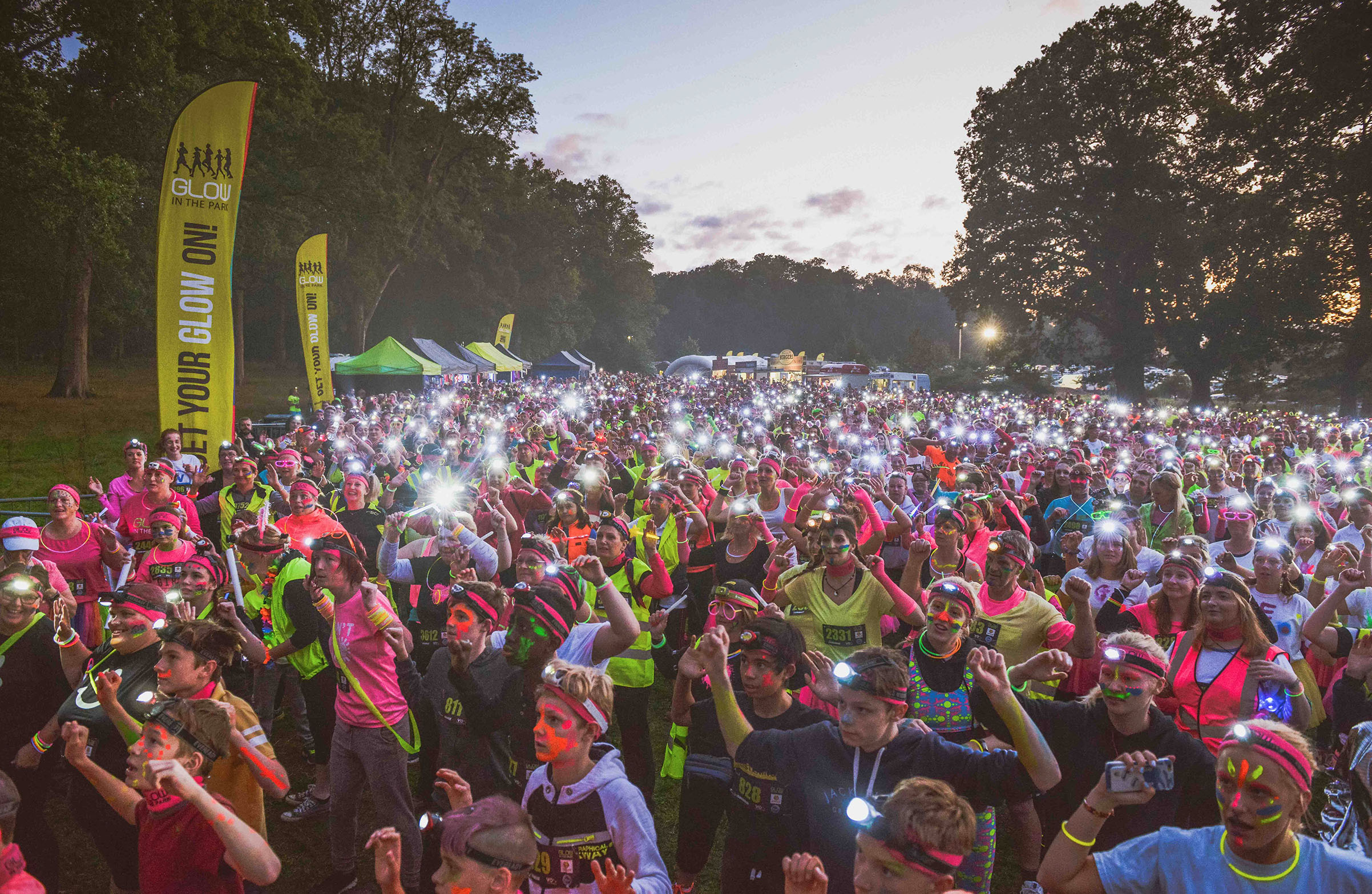 7pm - Come on in and enjoy all the attractions that Longleat are keeping open just for you! These include: Rockin' Rhino, King Arthur's Mirror Maze, Family Bygones, Little Explorer's Garden, Adventure Castle and Hedge Maze.
7.30 pm - Start Party, warm up and the awesome Disco Dion will get you Glowing!
8:15 pm - Start
Course:
The course is 1 lap of a 6km circuit and is marked by flashing arrows and marshals. You will pass through our glow zones as you dance, jog, run or walk your way around the course. Don't forget its night time so the majority of the course will be dark, you must wear a head torch and look where you are going! The course is on paths, tracks, and some grass areas so it can be uneven and undulating so please ensure everyone takes care.
Facilities:
On-site catering vendors selling hot drinks and food
Toilets at the start/finish area
Free water station at the start/finish area
Medics located at the start/finish area and the halfway point
Event merchandise for sale
What does entry include?
Entrance to the most fabulous night out, your running bib number with pins, information about the charity, Alabaré who are organising the event with Glow in the Park, and the chance to come and play at Longleat long after everyone else has gone! If you come at 7pm then there will be attractions (excluding the Safari) that will be open for you to enjoy before you get your glow on.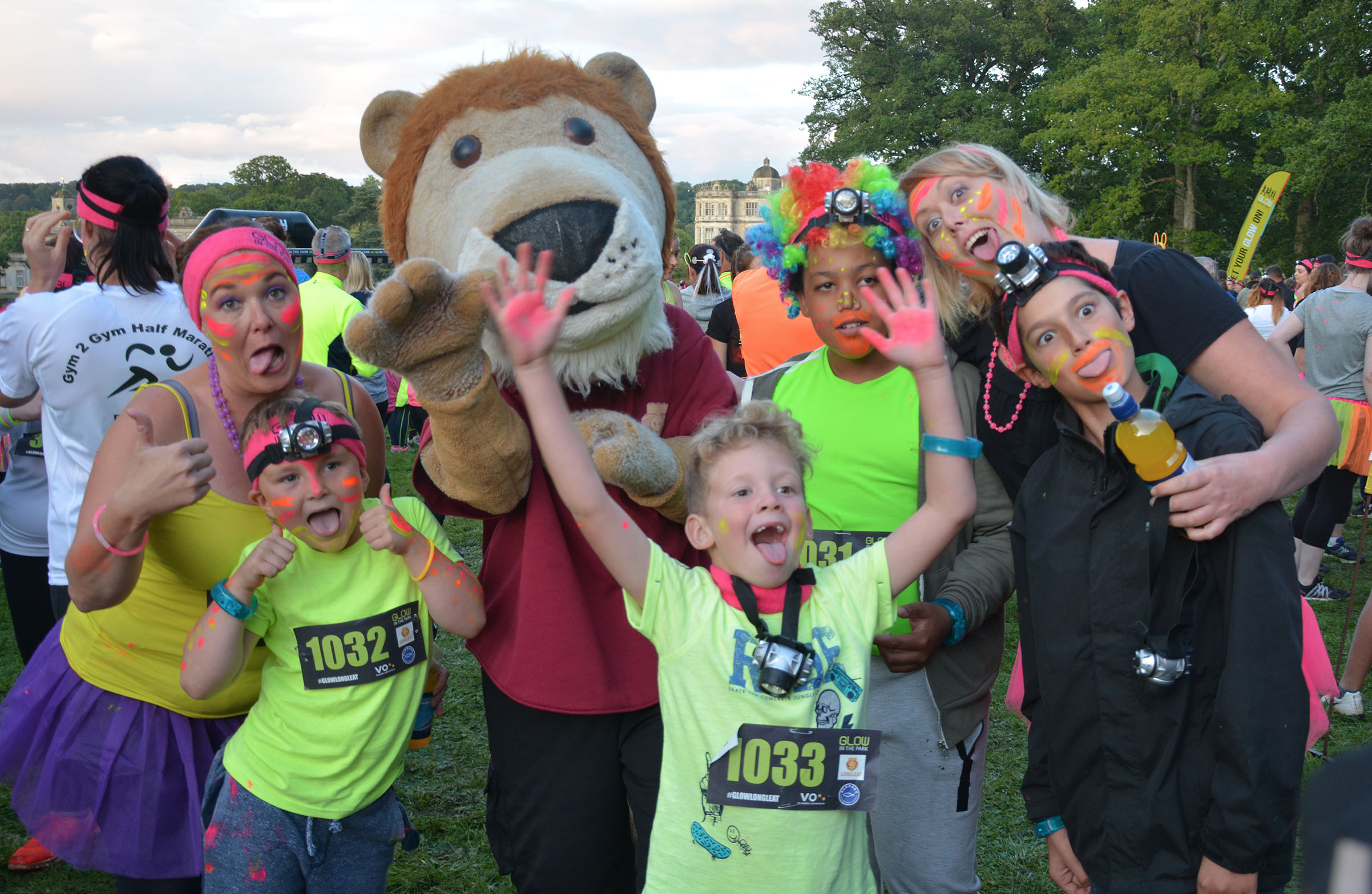 Event Pack:
Event packs for all tickets purchased after 3/9/2019 to be collected on the day at the event village
Event bib number
Event information sheet
x4 safety pins
An Alabaré sponsorship form
All participants need to register their bib number before the event. You can do this by following the below link. Register your bib number here

Collected at the event:
Glow in the Park Headband, collection on arrival
Glow in the Park Medals, collection after the run
Spectators:
The more the merrier! From 7pm your spectators can enter the site from the main entrance for free! Do not go on to the course itself and please stay behind the crowd barrier and listen to the Marshals so you stay safe. There is plenty of hot food and drink outlets in the start finish area for your refreshment! PLUS Longleat have kindly agreed to keep some of their attractions open (sorry, not the Safari) so do come and play.


About Alabaré: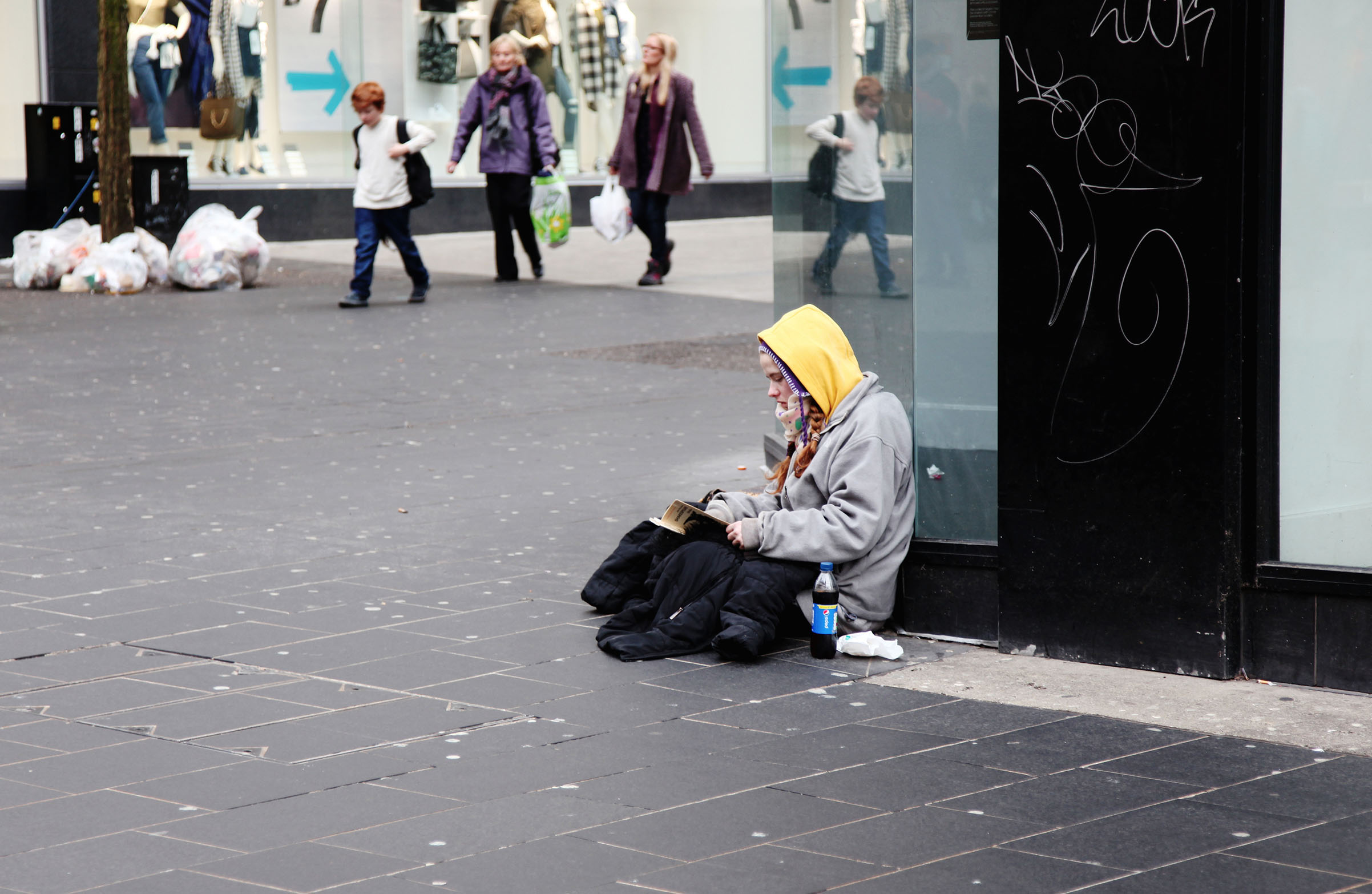 This event is run by local homeless charity Alabaré. Running sponsored is a great way to make a difference - you can raise sponsorship online or using the sponsorship form provided in your event pack.
Plus, anyone who raises over £50 in sponsorship for Alabaré will recieve a prize!
To find out more about Alabaré please click here.

Organiser of Glow In The Park: Longleat
At Alabaré we support people to overcome the barriers of homelessness, mental ill-health and learning disabilities in order to have a home, health, choice and independence.
We have almost 400 beds with homes and services across England and in Wales: providing accommodation, support, advice and training.  We support those who are homeless or at risk of homelessness, vulnerable women, young people, Armed Forces Veterans and adults with a learning disability or mental ill-health.