Description
IMPORTANT: VENUE CHANGE DUE TO WEATHER - THE PLACE, CHARLOTTENSTR 2, KBERG, 10969

Hello Gluggers,
We are celebrating all things sun and digital at our Summer Special on 20th July.
We are bringing together designers and developers, with a focus on digital insights. A theme close to my heart, we've made this one a bit more special.
We have talks from the amazing Liv Madsen, Developer at Edenspiekermann and Polina Kadkina, UI designer at HelloFresh. We are talking about 'Best working practices' at our panel discussion, sitting developers next to designers from Pivotal Labs, Diesdas Digital, Onefootball and Orderbird to discuss how to align team goals, best processes and communication.
After our panel, we are opening up the floor to you all with a Q&A. Already have a burning question to ask our panellists? Email them over to glugberlin@gmail.com
As always, we have a bar for all you Schörlertrinker & Biertrinker. Austin Fraser bringing the bier, once they are gone they are gone. Thanks also to Orderbird for making it possible to hold the event at The Place.
Pop down, get inspired and have a drink with us.
Glug love,
Lauren
TICKETS
Free entry & drink with ticket.
Doors open at 7pm, with the panel discussion starting at 7.30pm.
This event will be held in English :)


MEET OUR SPEAKERS
Liv Madsen
Edenspiekermann
Frontend developer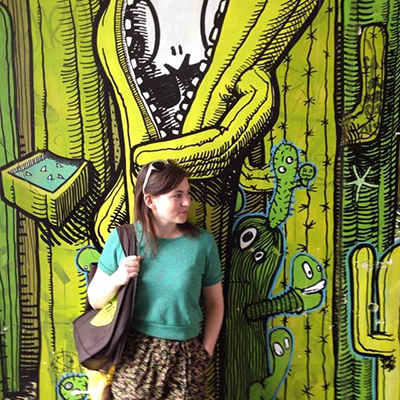 Liv has been putting pictures, code, and words on the WWW for the last 20 years.
As a frontend developer at Edenspiekermann in Berlin, she spends her days on scalable CSS architecture, coaching teams, and developing component libraries and digital design systems for brands like Red Bull and The Economist.
Also, she loves designers.
Her talk will focus on how design systems can bridge the gaps within digital teams and optimise workflows for the web. You should come.
twitter: @livmadsen
social: @edenspiekermann
website: edenspiekermann.com
Polina Kadkina
HelloFresh Berlin
UI Designer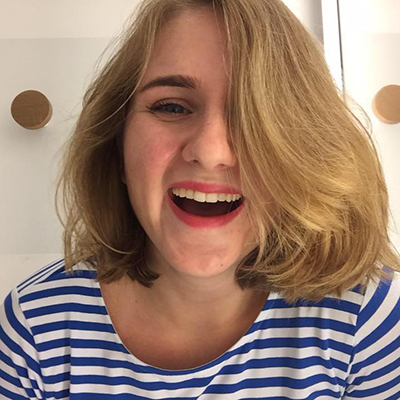 Polina is a UI Designer at HelloFresh in Berlin. She views design as a tool to problem-solving and dealing with change, not as a visual or aesthetic practice. Enterprise design is not sexy per se, but it is so much more than designing tables 24/7.
twitter: @HelloFreshDE
twitter: @polinaexplores
website: hellofresh.de
PANELLISTS
Pilar Serna
Pivotal Labs Berlin
Design Manager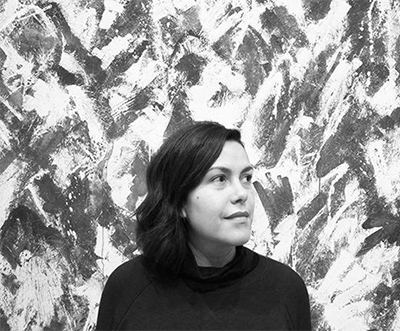 Pilar is a Senior Designer based in Berlin. She believes that working together with software engineers, designers and product managers in a balanced team is the perfect formula to make great digital products. She is currently leading the design team at Pivotal Labs Berlin, in the past designed for Volkswagen, Juke, AXA, Telefónica, Adif, BP and others. Her startup work follows a Master's in Leadership in Berlin, HCI and a Design career in Madrid.

website: pivotal.io/labs
twitter: @pivotallabs
Thorsten Dittmar
Orderbird
Interim-CTO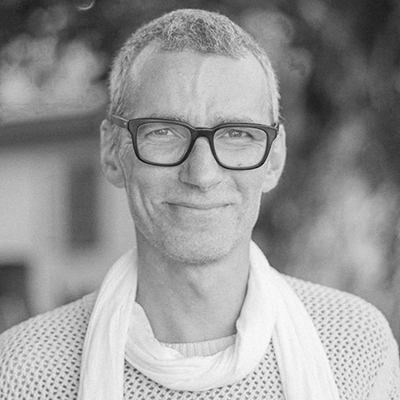 In the late 70s Thorsten was a hacker, now he is an investor and manager. He is still trying to figure out if this is a career or an undesirable development. He is currently working as an interim manager at Orderbird to help them grow. He is a GTD evangelist and an old-school agile coach.
website: www.orderbird.com
Melanie Daveid
Onefootball
Product Design Team Lead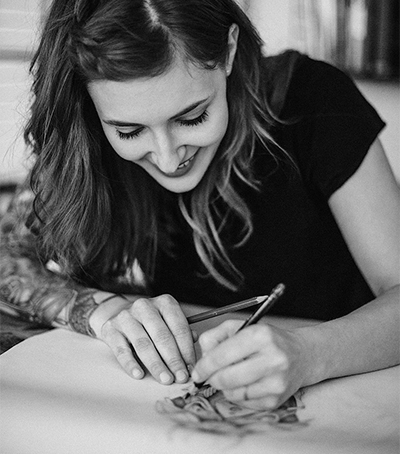 Melanie is the Product Design Team Lead at Onefootball and a passionate illustrator from Austria. She calls herself enfant terrible of the digital avantgarde and enjoys nothing more than a decent "high-five".
Previously she run her own little studio, founded a startup and gained insights into agency life where she worked for globally known brands.
website: melaniedaveid.com
twitter: @melaniedaveid
Harry Keller
Diesdas Digital
Co-founder and Developer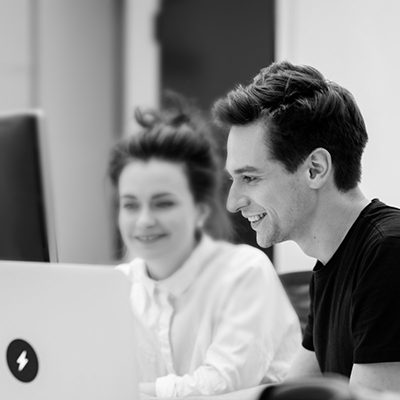 Harry is a design-minded developer and has been building digital products and services in close collaboration with designers for more than a decade. He studied computer science + media, teaches at HTW and worked with clients such as Red Bull, Bosch, Ableton, Leerdammer and Zeit Online. In 2016 he co-founded diesdas.digital, a nimble studio for strategy, branding and digital product development, where he writes code and blog posts in equal amounts.

wesbite: diesdas.digital
twitter: @diesdasdigital
SPONSORED BY:

Glug wouldn't run without our sponsors. A huge thanks to:
Dura
Dura are specialists in UX design and cognitive design. Want to design for behaviour change? Dura is your studio.
dura.studio
@wearedura


Orderbird
Orderbird currently has open positions across design and development. Looking for a job? Check out their careers page: www.orderbird.com/careers


Austin Fraser
Austin Fraser are recruitment consultants, matching people with jobs in Technology, Digital, Automation, Aviation and Life Sciences.

austinfraser.com/de
@AustinFraserLtd
ABOUT GLUG
Glug – More Notworking™ than Networking
Glug is a series of events for the design and creative community. Based around a series of talks and informal networking. We put new friends above networking, fun above business, and the new creatives above the old dogs.
More Notworking than Networking™