Description
Hello Gluggers,
We are kicking off 2017 with the bedrock of creativity - ideas.
We hear from Ableton, Martina Flor and Polina Joffe, who impart their wisdom on how to craft the best ideas, which ones to nurture and communicating ideas across a number of different teams.
Not to be missed.
Feel the Glug love
TICKETS
Free entry with ticket, free beer
Doors open at 7pm, with the first speaker starting at 7.30pm
FACEBOOK & TWITTER
Follow us @GlugBerlin and use the #GlugBLN
MEET OUR SPEAKERS
Martina Flor
Lettering Artist and Custom Typographer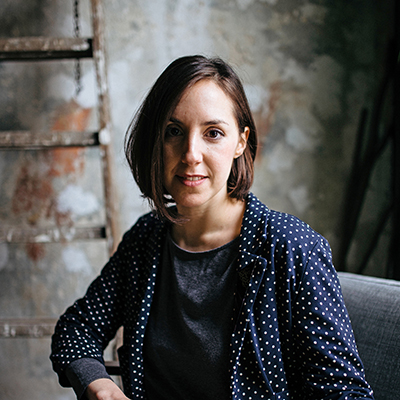 Martina Flor combines her talents as both a Designer and an Illustrator in the drawing of letters. Based in Berlin, she runs a leading Studio in lettering and Custom typography working globally for clients such us Adobe, Etsy, The Washington Post, Vanity Fair, Harper Collins, Fontshop and Cosmopolitan among others.
Author of 'Lust auf Lettering" published by Verlag Hermann Schmidt, she travels quite a bit to present her work at conferences and hold workshops to help designers grow their set of skills.
Links:
twitter.com/martinaflor
instagram.com/martinaflor
www.martinaflor.com
Ableton | Ed Macovaz
Head of Design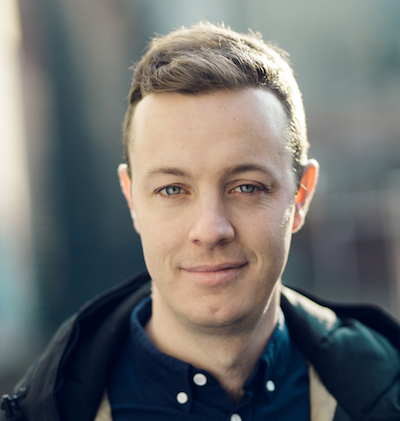 Ed is Head of Design at music software and hardware makers Ableton. For the last seven years, he has worked with designers and developers, first in their web team and now in their product team, to build products and services that help shape the future of music and music making.
Before Ableton he worked as an interaction designer at 3 in Australia and studied Media Arts and Production at UTS, Sydney.

Links:
www.ableton.com
edmacovaz.com
twitter.com/edmacovaz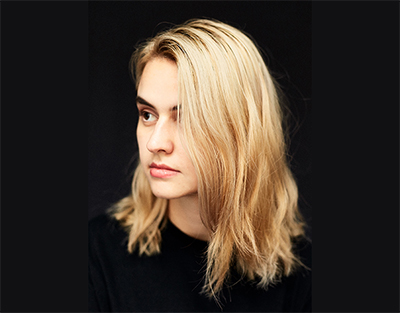 Polina Joffe
Print designer and Art Director
Polina Joffe is a Berlin-based graphic designer and art director with a methodical approach to identities, printed matter, websites, and visual communication. Time spent researching legibility and modern reading systems underpins Polina's typographic-led process and style, which she applies to international projects for a wide range of clientele.
After she completed her MA in Contemporary Typographic Media, Polina began her career in-house at the Tate where she produced graphics, environmental designs, and visualised high-profile exhibitions and campaigns. She left in 2015 to establish her own practise.

Links:
www.polinajoffe.com
twitter.com/PolinaJoffe
SPONSORSHIP
We are still looking sponsorship to cover speaker costs and beer for the event. We are looking for around €500. If you or your company would like to sponsor us, drop us an email at glugberlin@gmail.com
Thannnnks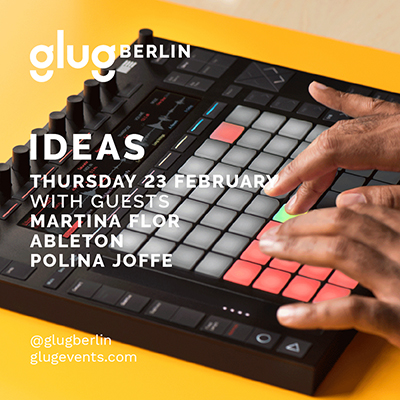 HOSTED BY

Twitter & Instagram: @CareerFoundry
Facebook: https://www.facebook.com/careerfoundry/
Glug wouldn't run without our sponsors. So a huge thanks to:
Our drinks sponsor: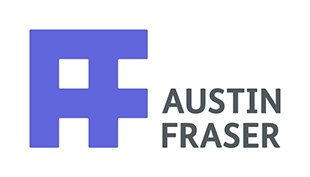 Austin Fraser
@AustinFraserLtd
Our events sponsor: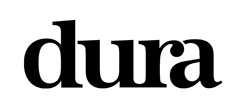 Dura
ABOUT GLUG
Glug – More Notworking™ than Networking
Glug is a series of events for the design and creative community. Our showcase event is held in London but there are now 12 other events around the world.
Based around a series of talks and informal networking, Glug has become one of the most exciting, credible and well attended creative events around.
Established in 2006, it's an eclectic mix of people from all creative walks of life; from digital design, illustration, advertising, cutting edge creative technology through to fashion and architecture.
Glug started nine years ago as a handful of mates talking shop in an East London pub. Nine years later it's now a regular global event with over 10,000 signed-up members on MeetUp.
Over this time we've had great talks, film preview, live art, installations and exhibitions from the likes of Airside, Anthony Burrill, Baiyon, Dixon Baxi, I Love Dust, Jason Bruges Studio, Mainframe, Marc Kremers, Noma Bar and Why Not Associates. Alongside these regular Glugs, we've also run events in conjunction with Arts & Business, D&AD, DAHRA, GameCity and Pick Me Up.
More Notworking than Networking™
Locations include: London, New York City, Amsterdam, Birmingham, Beijing, Berlin, Brighton, Dubai, Edinburgh, Auckland, Stockholm, San Francisco, Sydney, Reading, Chicago & Oxford.
Organiser of Glug Berlin - Ideas
Glug is a global creative community connecting, inspiring and educating creatives from all corners of the industry, and the world. For info on all of our shenanigans, events, projects and global chapters visit our website → www.glugevents.com 

Glug Bristol is hosted by:
Dan and Mark