Description
Hello Gluggers,
Do we have something special for the launch of the Glug Berlin.
We are bringing together the greats from Etsy, Unit9, Siberia and 44flavours for a night of talks, drinks and of course friends.
We present to you the Makers in the industry, with talks ranging from designing for maker communities to creating in VR, painting murals and their roles as digital DIYers. Unit9 will also be demoing their recent VR work on the night.
Feel the Glug love
TICKETS
Free entry with ticket, free beer
Doors open at 7pm, with the first speaker starting at 7.30pm
FACEBOOK & TWITTER
Follow us @GlugBerlin and use the #GlugBLN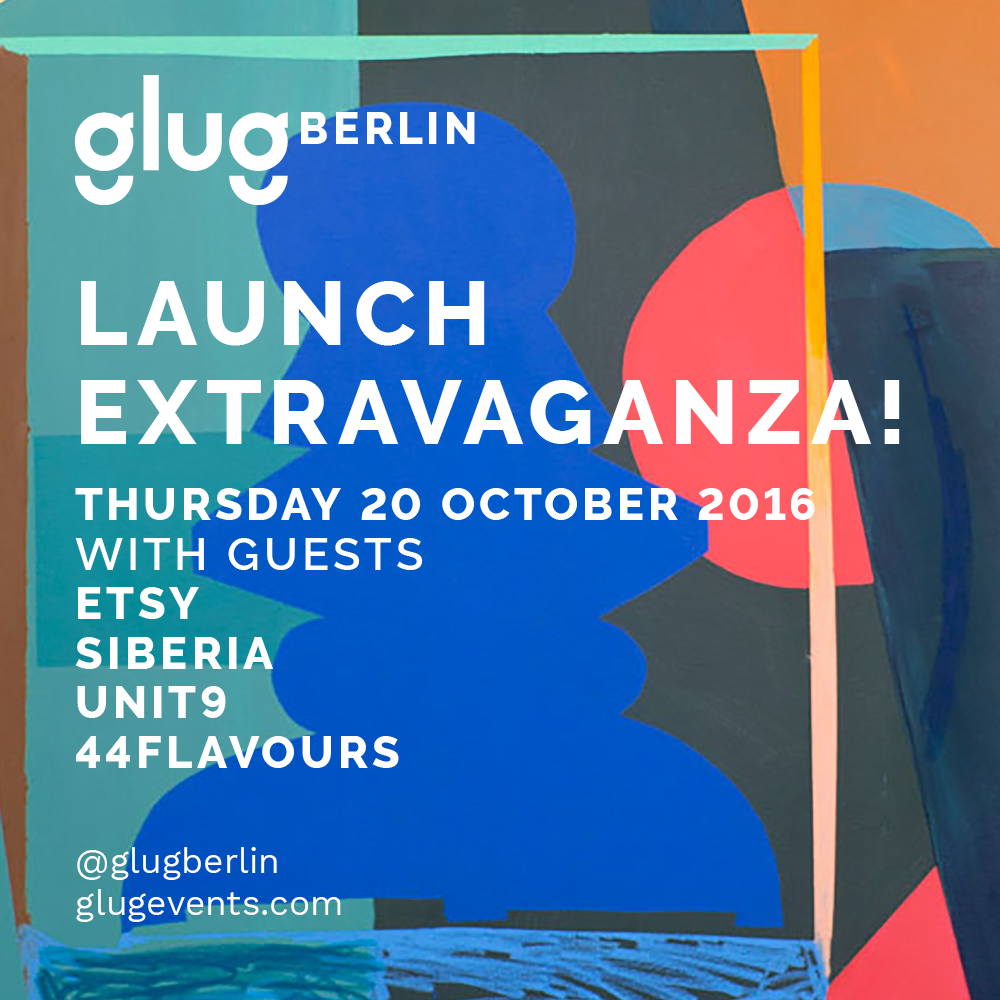 MEET OUR SPEAKERS
Etsy | Jenny Zegenhagen
Project and Production Manager
I was born and raised in Berlin and have been working as a project- and production manager in the creative industry for about 5 years now. For 3 years I have been with the Etsy Brand Design team, working mostly on offline projects all over the globe.
The heart and soul of Etsy is our global community: the creative entrepreneurs who use Etsy to sell what they make or curate, the shoppers looking for things they can't find anywhere else, the manufacturers who partner with Etsy sellers to help them grow, and the Etsy employees who maintain and nurture our marketplace. Design is deeply ingrained in Etsy's culture and organization and we create experiences that foster creativity, community, and Etsy's mission to re-imagine commerce in ways that build a more fulfilling and lasting world.
Website: http://etsydesign.com/
Siberia | Max Ackermann
Managing Director, Berlin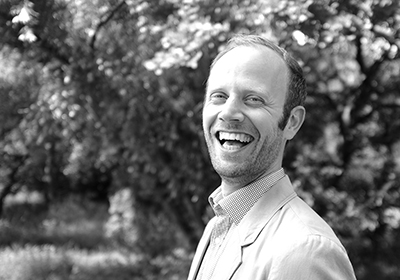 Max Ackermann is Managing Director, Berlin, at product design and engineering firm Siberia. Previously, Max taught as Head of Design & Interaction at Central Saint Martins College in London and co-founded a digital design agency in Zurich.
With studios in San Francisco, New York, London, and Berlin, Siberia helps the world's most visionary brands create and build products and services that are elegant and useable, while moving the technology that powers them to the background. Siberia has worked with leading encryption and security thinkers, sports brands, media firms, financial institutions, tech companies, and start-ups. Max will look behind Siberia's unofficial motto 'What we do is secret', and share their approach to building game-changing products.
Website: siberia.io
Twitter: @oursiberia


Unit9 | Josh Fruttiger
Business Development Manager
Josh Fruttiger is the Business Development Manager of UNIT9 Berlin, an innovation studio which partners with ambitious advertising agencies and brands, to create content in Digital, Film, Games, Experiential and Virtual Reality. UNIT9 is powered by 150 people in London, New York, Los Angeles, Berlin and Lodz, who share a common goal: define popular culture, rather than emulate it.
To date, UNIT9 has produced over 50 glued-to-the-headset VR projects with no sign of slowing down. Josh will be discussing UNIT9's VR journey so far, as well as looking to the future of the medium.
Website: http://unit9.com/
Creative duo 44flavours
Taken By: Nikita Teryoshin

For more than ten years, Julio Rölle and Sebastian Bagge have been working closely together as graphic designers and artists. They are definitely rooted in graffiti, which is not only visible in style and technique but also in their light-hearted approach, their unshakeable DIY-attitude as well as their ability to improvise and turn every piece of paper, board, wood or fabric into a piece of art. Analogue is the motto: they saw and cut, paint and spray.
Julio and Sebastian are living the dialogue. Not just the dialogue between each other but also a lived commune with all the signs and forms of the visual culture that surrounds them and therefore shapes them. Their work is an example of how to incorporate historic references with a playful touch while integrating actual and global visual phenomena respectfully.
Website: 44flavours.com
Twitter: @44flavours
SUPPORTED BY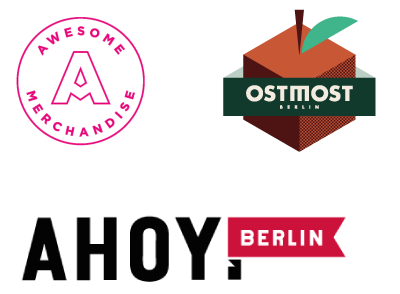 ABOUT GLUG
Glug – More Notworking™ than Networking
Glug is a series of events for the design and creative community. Our showcase event is held in London but there are now 12 other events around the world.
Based around a series of talks and informal networking, Glug has become one of the most exciting, credible and well attended creative events around.
Established in 2006, it's an eclectic mix of people from all creative walks of life; from digital design, illustration, advertising, cutting edge creative technology through to fashion and architecture.
Glug started nine years ago as a handful of mates talking shop in an East London pub. Nine years later it's now a regular global event with over 10,000 signed-up members on MeetUp.
Over this time we've had great talks, film preview, live art, installations and exhibitions from the likes of Airside, Anthony Burrill, Baiyon, Dixon Baxi, I Love Dust, Jason Bruges Studio, Mainframe, Marc Kremers, Noma Bar and Why Not Associates. Alongside these regular Glugs, we've also run events in conjunction with Arts & Business, D&AD, DAHRA, GameCity and Pick Me Up.
More Notworking than Networking™
Locations include: London, New York City, Amsterdam, Birmingham, Beijing, Berlin, Brighton, Edinburgh, Auckland, Stockholm, San Francisco, Sydney, Reading, Chicago & Oxford.
Organiser of Glug Berlin Launch
Glug is a global creative community connecting, inspiring and educating creatives from all corners of the industry, and the world. For info on all of our shenanigans, events, projects and global chapters visit our website → www.glugevents.com 

Glug Bristol is hosted by:
Dan and Mark