Description
Inkygoodness & Created in Birmingham present 'Midland Masters' a series of three events featuring talks by local designers, illustrators and creative studios celebrating the creative talent of the Midlands and beyond, in association with Glug.

For the first edition of Glug Birmingham we're presenting a series of engaging, energetic and inspiring evening events of talks, live drawing, pop-up art market & outdoor BBQ at Fazeley Studios in the creative quarter of Digbeth – located 2 minutes from The Custard Factory and a short stroll from the Bullring and Birmingham New Street station.


Glug Birmingham Speakers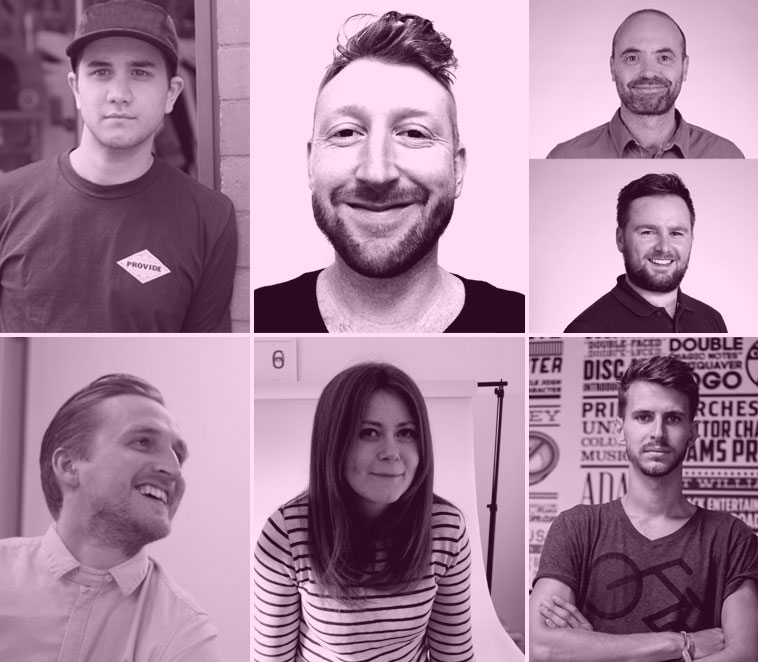 Taking the stage for our first Glug Birmingham, our seven inspiring speakers from the Midlands & beyond!
Matt Nation / PROVIDE
Started from the bottom (and we'll be here a while)
Matt Nation discusses the challenges of balancing creativity, community and integrity in a world obsessed with instant gratification.
PROVIDE is an experiment. Everything they do is motivated by three simple choices: Choose Adventure. Embrace Failure. Defy Impossible.

Dan Button / FRUKT + Hero of Switzerland
Doing a hobby for a living
Co-founder and creative director of illustration collective Hero of Switzerland Dan Button shares the journey that led him to where he is today.
Dan Button is also Senior Designer at FRUKT Source, a creative agency specialising in music, entertainment and lifestyle marketing trends across the globe.

Alun Edwards & Chris Allwood / Studio Output
New Challenges
A quick-fire tour inside the world of Studio Output sharing personal insight, experiences and new challenges ahead.

Founded in 2002 in Nottingham by three partners, Studio Output now has offices in London, Beijing and a dedicated motion company - FOUND.
Norm Hayes / Waste Studio
Apple P Cuppa T
An insight into the work of a predominantly print based design agency and the importance of being versatile when working with such a small studio.

Nottingham-based creative agency Waste are a collaborative and forward-thinking team with a genuine passion for what they do. They have curated events and collaborated on projects in the Midlands since 2004.
Gemma Germains / Well Made Studio
No Friends in Business
Running a business is hard. Running a creative business harder. 'No Friends In Business' is why we bother when the going gets tough.

Well Made Studio are Joe, Doug and Gemma. Spread across Liverpool and London, they design, write and plan for publishing, lifestyle and cultural brands.
Alex Fowkes
Process is just as important as product
How documenting projects fuels creativity.
Alex Fowkes is a freelance graphic designer from London. He graduated from Nottingham Trent University in 2010 with First-Class Honours in Graphic Design. Clients include Sony Music, Empire and Timba Smits.
Live Art - Brothers of the Stripe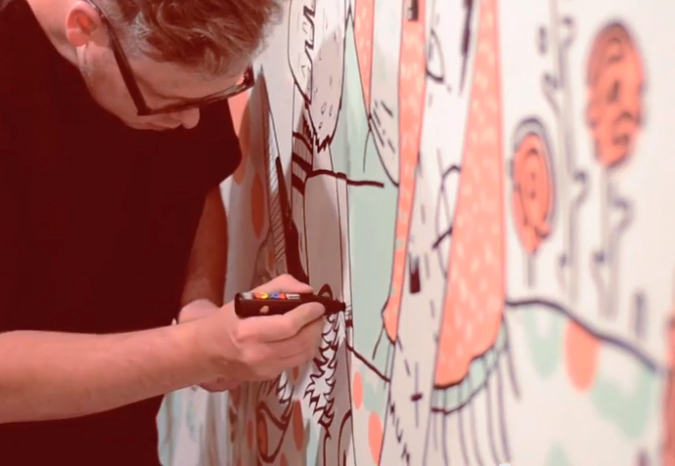 Brothers of the Stripe are a collective of illustrators and image makers working across the UK.

Pop-Up Market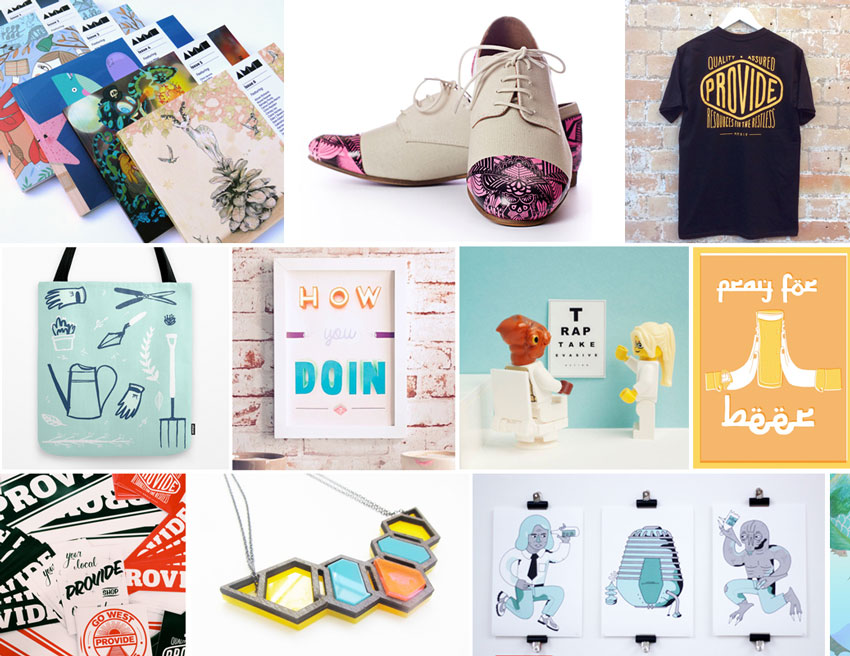 Colourful prints, original artworks and handmade products by local illustrators and image-makers!

Sam Pierpoint / Working Clasp / Codswallop Collective / Mike Thompson Photography / Brothers of the Stripe / PROVIDE Clothing / Bethany Thompson & Hero of Switzerland
Live Tee Screen Printing - Waste Studio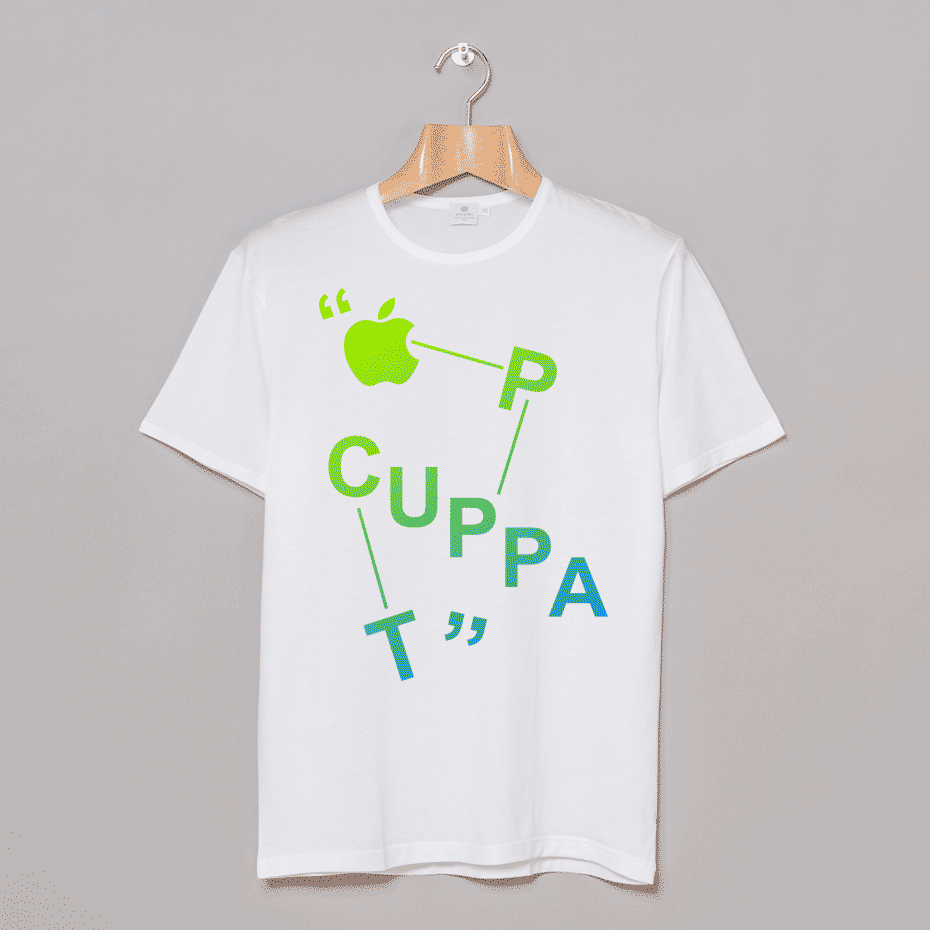 Fancy owning your very own Waste Studio tee? Norm Hayes of Waste Studio will be screen printing live after his talk!
Venue - Fazeley Studios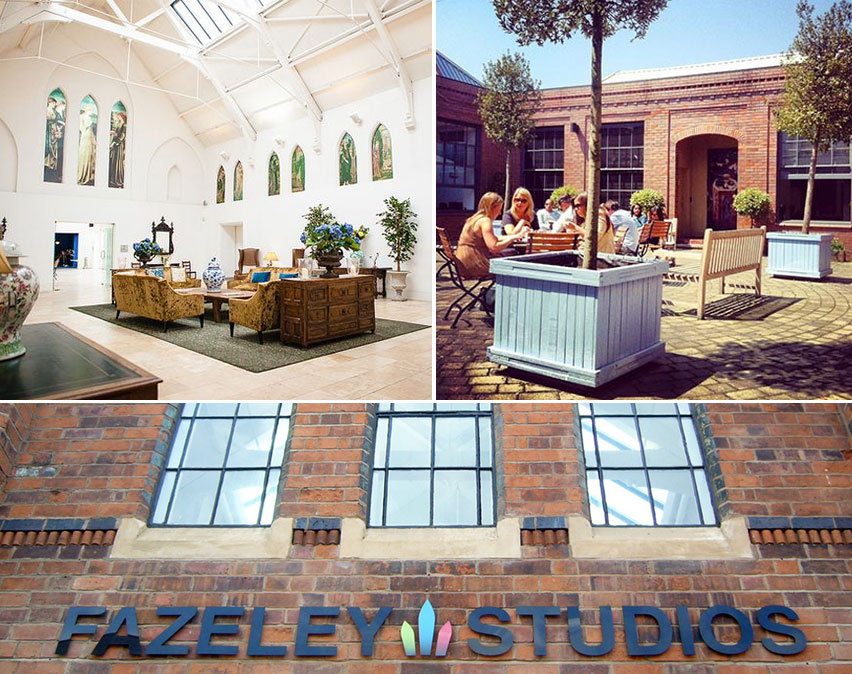 Find us

Fazeley Studios is located 10 minutes walk from Birmingham New Street Station and 5 minutes walk from Birmingham Moor Street station and National Express Coach station.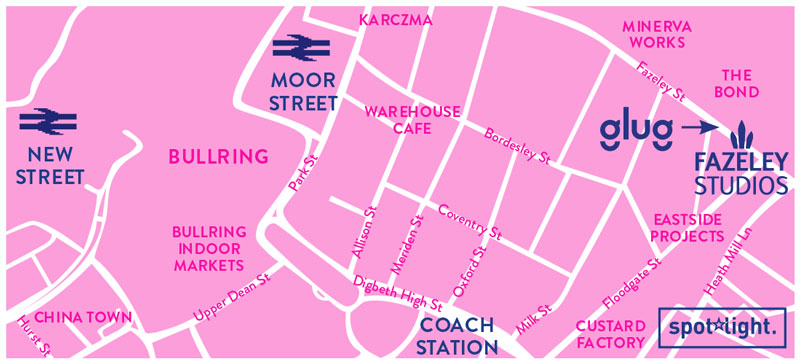 Tickets
Early bird £7.50 (entry to our launch event on August 21st)
Glug pass* - £20 (Save £2.50) - Limited availability.
*Inclusive access to all three Glug 'Midland Makers' events in August, November & March.
Upcoming speakers: Gavin Strange jamfactory.com Studio Binky studiobinky.com & Florence Blanchard florenceblanchard.com

After party @ Spotlight, Digbeth
10pm - 1am / Ticketed Event (FREE)
Spot*light – is the newest and quirkiest addition to Digbeth's growing nightlife scene. Industrial features, mood lighting, artwork and vintage furniture decorate the interior of this intimate, alternative hangout in one of Digbeth's disused railway arches.
Proudly supported by:

Glug - More Notworking™ than Networking

Glug is a series of events for the design and creative community. Our showcase event is held in London but there are now 8 other events around the world.

Based around a series of talks and informal networking, Glug has become one of the most exciting, credible and well attended creative events around.

Established in 2007, it's an eclectic mix of people from all creative walks of life; from advertising and graphic design through to fashion and architecture.

Glug started as a handful of mates talking shop in an East London pub. Two years later and it's an international and national event with over 8000 signed-up members on MeetUp.

Over this time we've had great talks, film preview, live art, installations and exhibitions from the likes of Airside, Anthony Burrill, I Love Dust, Jason Bruges Studio, usTwo™, Mainframe, Marc Kremers, Noma Bar, Wolff Olins and Why Not Associates.

Currently Glug events are popping up in: London, New York City, Birmingham, Beijing, Brighton, Edinburgh, Auckland & Nottingham.

So there it is, get yourselves down! New Gluggers are always welcome to come along and see what it's all about, so bring a friend and get Notworking™

glugevents.com #GlugBrum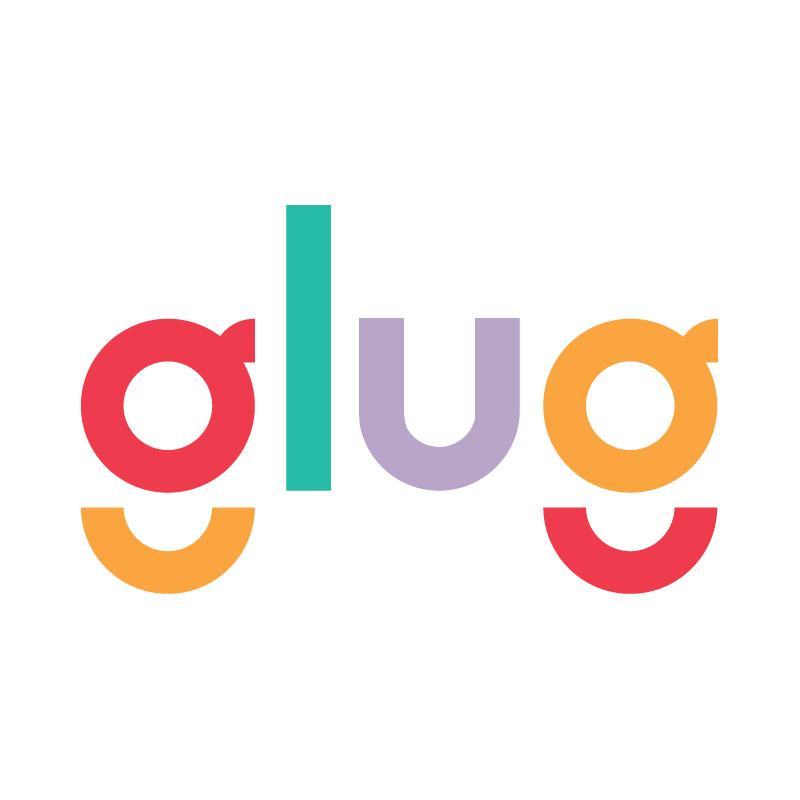 Organiser of Glug Birmingham: Midland Masters
Inkygoodness is a global community focused on connecting, inspiring and developing artists and creative businesses. Founded by Lisa Hassell in 2010, Inkygoodness curate events and exhibitions, host regular design talks, run courses, workshops and coaching programmes for emerging and professional creatives. With a focus on personal and professional development for artists and illustrators, Inkygoodness is committed to engaging with emerging talent, sharing knowledge, offering support and cultivating a creative community for artists and illustrators to connect and thrive. Inkygoodness Collective, our brand new membership for artists and illustrators launches in October 2021.