Location
Assembly Bradford 6pm (Lister Mills 7-10pm)
20 North Parade
Bradford
BD1 3HT
United Kingdom
Refund policy
Refunds up to 1 day before event
Description
01 MAY 2019 | BRADFORD
Placemaking
We're back with our second installment of creative driven community talks!
Join us at Glug Bradford for insights and discussion around what "placemaking" means to different people, in the hope it can lead onto some more positive discussions and place-making activities in the city in the long run.
We'll be meeting at a central Bradford location of Assembly Bradford on North Parade before we embark on a vintage bus across town to Lister Mills where our hosts Urban Splash will be offering a guided tour of their roof pods with excellence views across the city before we settle in our programme of talks.

Lister Mills: Unit 2 Velvet Mill, Lister Mills, Lilycroft Road, Bradford, BD9 5BQ - https://www.urbansplash.co.uk/regeneration/projects/lister-mills
Drinks will be supplied by a local business Record Cafe who you may remember from Glug Bradford #1 talks - https://www.therecordcafe.co.uk/
Run time
5.45pm - 6.45pm After work drinks on North Parade: BD1 3HT
6.45pm- Vintage bus trip departs to take guests to Lister Mills.
7pm - 8pm Notworking, drinks, rooftop pod tours at Lister Mills. Participatory place-making manifesto writing with Wur Bradford.
8pm - 9.45pm Glug! (Further pod tours in intermission)
9.45 pm hand out goodie bags and manefesto zine poster made on the night.
9.45- 10.45 Notworking
Speakers will include:
Yvonne Carmichael: Director of South Square Centre, who will be taking about their journey through community asset transfer, heritage lottery funding and appointing architects to regenerate their arts space in Bradford.
http://www.southsquarecentre.co.uk/people/yvonne-carmichael/
Karl Lenton Creative Director at Seeds.
The original inspiration for the Seedpod was born from work in the public sector. Seeds found that there was often tension between the need for privacy, pressure on space, and constraints on budgets. Specifically wanting to help NHS health professionals serve their patients and staff better. So the Seedpod was designed, a portable private space where professionals and patients could meet for privacy, one-to-one conversations, mindfulness and more.
The team soon realised that what works in one complex environment can be valuable in others. Seedpods now provide private, calming space for innovators, place makers, educators and exhibitors. A beautiful, versatile solution to the universal need for nurture.
Clients include: British Land, Universal Music Group, NHS, HMPS, Tate Modern, WIRED and Accenture.
Karl will be talking on the origins of Seedpods and how design can transcend environments and places.
Jean and Chemaine from Wur Bradford, who will be talking about their grassroots community art. They will be creating a live zine thought the evening, a manifesto for future Bradford developments, and distributing a copy at the end of the evening.
https://wurbradford.wordpress.com/
Mark Latham: Director of Urban Splash, who will be taking about their approach to property development.
https://www.urbansplash.co.uk/about/team/mark-latham
Urban Splash have agreed to provide some swag, including a copy of their new book "It will never work" for each guest https://www.amazon.co.uk/dp/1916461107
£8 ticket price includes transfer to Lister Mills, one drink, and entry and a swag bag!
And also:

Doodle with Microsoft Surface
We're very excited to be getting the chance to get creative on some amazing Microsoft Surface devices , get stuck into a creative brief and show off your skills. Design a stamp of your favourite place and win a bottle of bubbly on us!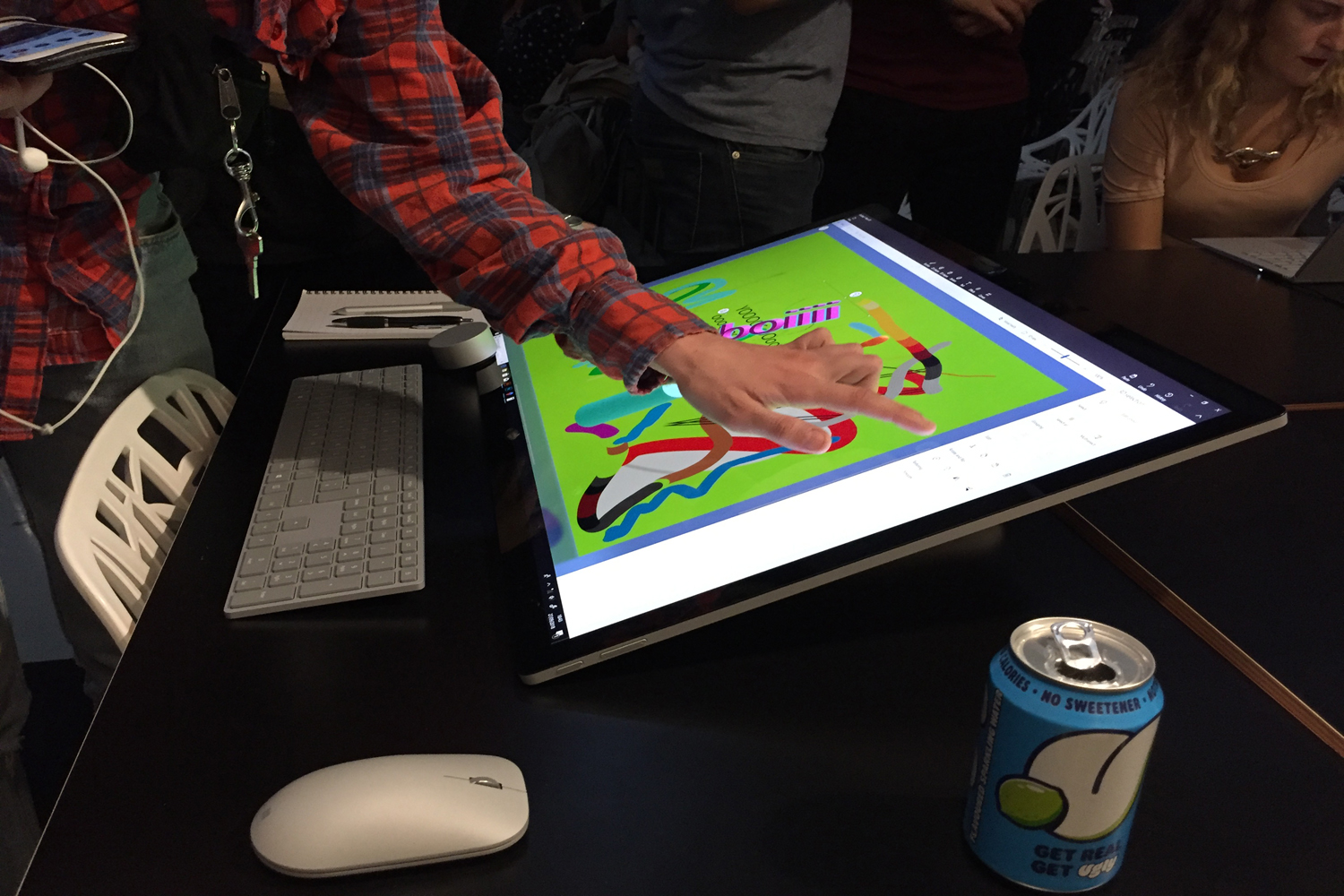 See you there!
Twitter - @glugbradford