Description
We are now SOLD OUT. If you didn't manage to get a ticket, drop an email to glugbristol@gmail.com and we'll pop you on the waiting list.
Glug Bristol brings together creatives from across the city to showcase awesome work, share experiences and meet like-minded people. Each event features talks from local creatives, agencies, start-ups and exciting up-and-coming talent, plus tons of time for seriously light-hearted networking in the Square Club bar.
The theme for this event is Fresh. Expect an evening filled with new idea and tech, tales of different approaches and inspiration from up-and-coming talent.
Official kick off is at 6pm, but the Square Club bar will be open from 5.30pm if you fancy getting the drinks in a little earlier.
Speakers
Norts, Co-founder of Tiny Giant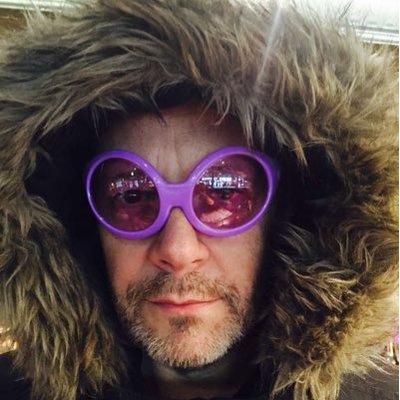 As co-founder of shiny creative AI startup Tiny Giant, Norts is on a mission to run his metaphorical sword through the vapid and banal. In a daisy-fresh dissection of modern marketing, this latter-day Don Quixote invites you to dream the impossible dream and send stale forever into outer space.
In true Tiny Giant style, Norts AI-written bio is "Pulsing, pulsing. Flesh bag. Luffer. Fighter. Narding each truth dart into the wang fustle. Broken pipes. Lamps buffed. Living by levitation. Inside Michael Chicane. Are answers ever answered? Protected by an eagle forcefield. Fulting fabulist."

In LinkedIn-speak, he's been in the marketing and advertising game for over 20 years, with stints at Procter & Stevenson, McCann and Indicia. An absolute whirlwind of energy and ideas, Norts can be found producing creative strategy, copywriting, filming, scriptwriting, bots, voice and dreaming up new creative AI aventures.
Katie Cadwell, Senior Designer at Supple Studio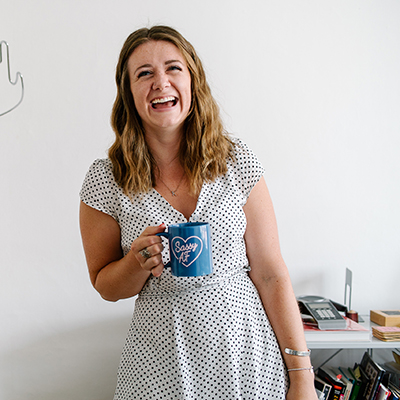 At branding and design agency Supple Studio, 'fresh' has a double meaning. In this talk, Katie will share how she keeps things fresh and whether - after five years at the studio - she can still be considered fresh-faced.
Katie is a Welsh-born, Falmouth-raised designer, who's been honing her craft at Supple Studio for the past 5 years. In that time, she's created stamps for the Suffragettes, been pegged as a 'Rising Star' by Design Week and become a leading voice for women working in the design industries. Passionate about equality, using ideas for good, making logos move and the colour orange (at the moment)
Supple Studio are a small award-winning design agency who believe in the power of big ideas. Voted by their peers as one of the UK's top 30 agencies in this years Computer Arts magazine, Supple have a reputation for creating work that's engaging and effective.
Emily Perkins, Creative Content Manager at Oggadoon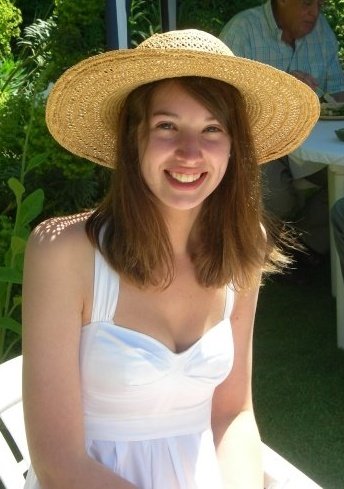 Creativity is always heralded as gold dust, but sometimes a fresh strategic perspective is better than all the GIFs in the world. In this lightning talk, Emily Perkins will dive into how guerrilla marketing brings a fresh strategic perspective for all industries, and some simple dos and don'ts for being creative with your branding and campaigns.
Emily is OggaDoon's Creative Content Manager and Director of Event 90, specialising in creative copy, branding, and process. Her passions are authentic stories which demand to be told, influencing through the written and spoken word, and engaging directly through social media. Oggadoon combine the human brain with algorithms of digital marketing and curiosity of PR to deliver growth for people and businesses that have a passion and a purpose. They thrive off of the passion and ambitions of our clients to put together truly creative and targeted strategic campaigns that we're proud of.
New Creativity Panel (panelists tbc)

We'll be putting questions to a young and super talented panel who are pioneering their work through social and digital media. From photographers to designers we'll delve into how the digital world has helped shape and develop their work, what influences them and how they promote their work online.
Organiser of Glug Bristol Presents: Fresh
Glug is a global creative community connecting, inspiring and educating creatives from all corners of the industry, and the world. For info on all of our shenanigans, events, projects and global chapters visit our website → www.glugevents.com 

Glug Bristol is hosted by:
Dan and Mark