Description
We're baaack! Join us on Wednesday 25th September at our regular stomping ground The Square Club for an evening dedicated to 'Imagine if…'.
Our speakers will be dreaming up different futures, re-working how things currently are, and giving us a peek at how things could be. We'll also have plenty of time for a drink or two, too.
Glug Bristol brings together creatives from across the city to showcase awesome work, share experiences and meet like-minded people. Each event features talks from local creatives, agencies, start-ups and exciting up-and-coming talent, plus tons of time for seriously light-hearted networking.
Speakers
Nick Ellis - Creative Partner and Founder, Halo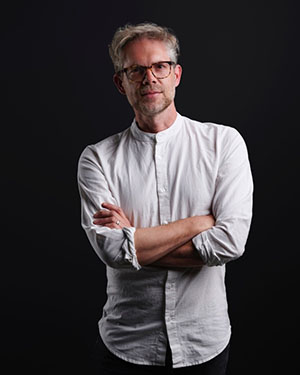 Imagine if... briefs didn't exist. In his talk, 'Is that it?' Nick will explore starting with a blank canvas to deliver rich, multi-layered – and most importantly – effective creative answers to the most minimal marketing briefs.
Nick is the Creative Partner and co-founder of Halo, a Design Week top 100 Brand Agency. As the global partner for Live Nation and Ticketmaster, strategic lead for Associated British Foods and retained agency to some of the biggest names in FMCG Halo is dedicated to shaping brands with commercial creativity.
Joyann Boyce - Founder, The Social Detail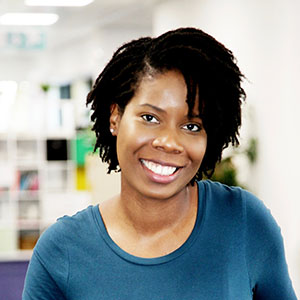 Imagine if everyone was included, and there was a world of creative content which makes everyone feel welcome. Using real-world examples from both questionable and good campaigns such as Pepsi's 2017 promotion featuring Kendall Jenner and Gillette's 'First Shave' ad (can you guess which is the questionable example?!), Joy will demonstrate how you can be part of the movement for inclusive marketing with the content you create.

Joyann Boyce (aka Joy) is a social media consultant and founder of The Social Detail. She works with SMEs, with a focus on technology companies to maximise their impact through social media. The Social Detail has worked with a range of organisations such as Bristol City Council, Black Girl Convention, SETsquared and Future Space; and is an avid advocate for diversity and inclusion partnering on projects with TechSPARK such as SHIFT to create diverse stock photography.
Tim Jarvis - Technical Director, Checkmate VR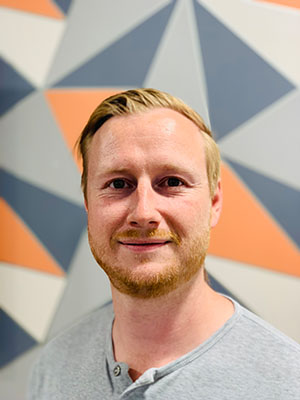 Imagine if … you could have a shopping experience personalised to your own specific needs. Come with me on a journey to the shopping trip of the future, learn how we currently shop will become a novelty and walking up and down "ordinary" aisles will be deemed retro.
Tim Jarvis is the Technical Director of start-up CheckmateVR, who specialise in technology for market researchers whom want to gather quality data by creating 3D experiences and behavioural driven surveys. Over the years he has worked with brands such as LEGO, Unilever, Target, Exxon Mobil, Cineworld, Coca-Cola and Quick Books.
Candi Williams & Natalie Lewendon - Nationwide Service & Experience Design Team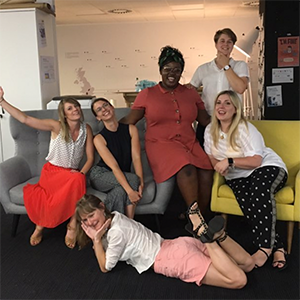 Imagine if content design could have saved us from Boris. Content is no longer just an important thing, it's everything. Every word. Every sentence. Every paragraph. Every content choice we make - and the research on which we base it - matters.
Get it right and content can help people understand the most complicated things and navigate through life more easily. But get it wrong and content can confuse, exclude and cause any numbers of huge issues.
On that note, rather than just tell you about the power of content design, we thought we'd show you through the lens of the inescapable B-word (that's not Boris).
But don't just take my blurb for it. Join me and our awesome team for a chat about content design, readability, psycholinguistics and how we believe they could have changed Brexit.