Description
We are currently sold out! If you didn't manage to grab a ticket, ping an email to glugbristol@gmail.com and we'll pop you on the waiting list.
Glug Bristol brings together creatives from across the city to showcase awesome work, share experiences and meet like-minded people. Each event features talks from local creatives, agencies, start-ups and exciting up-and-coming talent, plus tons of time for seriously light-hearted networking in the Square Club bar.
The theme for this event is Risk. Expect an evening filled with tales of taking chances, insight into disruptive and adventurous projects, and stories of how risk-taking makes everything way more interesting.
Official kick off is at 6pm, but the Square Club bar will be open from 5.30pm if you fancy getting the drinks in a little earlier.
Matt Golding
Founder & Creative Director of Rubber Republic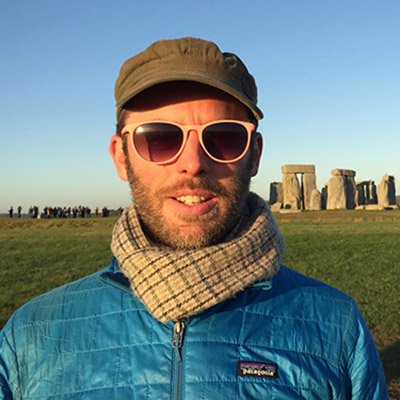 How do you take more creative risks? And how do you get other people (including people with budget to do cool stuff) to do it with you? Matt explores lessons learned from over a decade of making innovative film projects and "viral" films.
Matt is a filmmaker who runs independent studio Rubber Republic. With over a decades experience writing, directing and executive producing comedy, interactive narrative projects and viral films Matts passion is engaging audiences in innovative ways. He has won awards such as BBC New Filmmakers award and Montreal World of Comedy audience award, as well as Cannes Gold Lion, Webby, Lovie and Mashie awards, and has directed films for the BBC, Channel 4, Sony, Marvel, Mercedes, Peugeot, Fiat and Bodyform.
Recently Rubber Republic has become a B-Corp and is investigating ways to use film and entertainment to help make aspects of the world less shit.
Rog How
Founder of Polleni Agency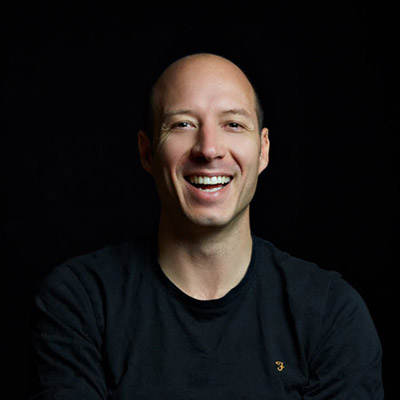 You have two options: stay at home in your comfortable house on your comfortable sofa, double-screening on your laptop while watching telly and dunking your digestive in your tea… Or, you can say "f* that", and get yourself out into the world and feed your mind with new exciting things. Things that make you feel alive.
While this may be what people think taking risks is about, I take a more realistic view. For me taking risks is not about just doing something crazy regardless of consequence. Risk is something that we all need to bring into our lives in the right amount to keep us happy. I'm going to tell my story of how I've taken risks to set up businesses, move to different countries and keep life on an interesting keel...
Who am I? Actually just a guy called Rog who has done some stuff that you might find interesting. Or you might not, equally. That's just a risk you have to be willing to take…

Adam Babajee-Pycroft
Founder of Natural Interaction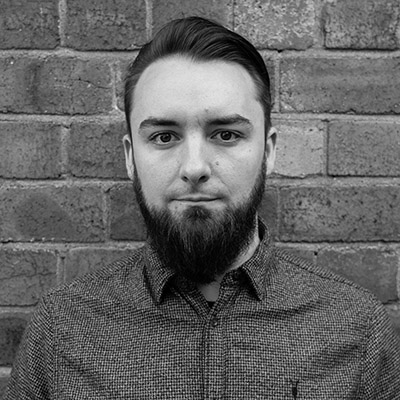 Late last year, Adam saw something on LinkedIn which really pissed him off. It was a post which blamed UX designers for the rise in bland, repetitive website designs and suggested that they're killing creativity in design. This is something Adam fundamentally disagrees with. UX removes an element of risk from the design process but if anything, properly executed it leads to the opposite of 'homogenised brands and websites' - in fact, UX design enables braver creativity.
Adam Babajee-Pycroft is Managing Director & founder of Natural Interaction, a UX design agency here in Bristol. Fuelled by coffee and heavy metal he's spent the last 12+ years fine tuning UX skills and delivering successful research and design projects for a range of software and ecommerce clients including National Trust, BMW, Unite Students and Immersive Labs.
Fourth Speaker TBA
OUR GORGEOUS PARTNERS
Massive love and appreciation to the best people around:
Microsoft Surface — We're completely in love with the capabilities of the Surface devices. You'll be too!

Getty Images — Check out Creative Insights to refresh your thinking and find inspo for your next great idea.