Description
Hey Dublin!
We're kicking off our new year with an event that will knock you into an alternate reality. Join us to hear from some of the most exciting players in the VR / AR / MR world as they take us through what it takes to succeed using these new technologies, what we can learn from them and how we can learn to create without traditional boundaries.
We're also very excited to be getting the chance to get creative on some amazing Microsoft Surface devices on the night!
Tickets are on sale now for €5 but they are LIMITED so grab yours now!
See you at the bar!
_
REMEMBER THIS STUFF
Date: Thursday, February 21st 2019
Doors: 6:30pm
Venue: The Sugar Club, Leeson Street, Dublin 2
Nearby: Stephens Green
_
THE LINE UP
Niamh Herrity (Pink Kong Studios)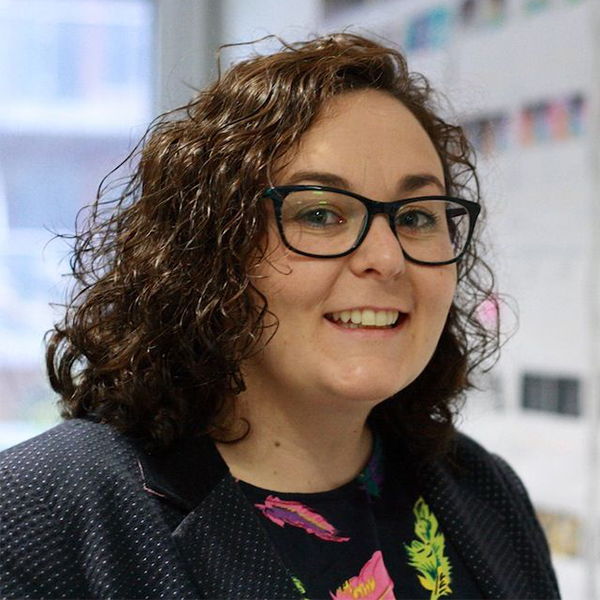 Niamh Herrity is CEO and award-winning Producer at Pink Kong Studios Dublin. Recipient of Female Entrepreneur of the year 2015, IBYE finalist 2016 and Dublin City Entrepreneur of the year 2017 - Niamh's Business background has enabled her to push the studio to new heights.
Since Niamh co-founded Pink Kong in 2014, she has produced award winning content for the Studio including a BAFTA winning Game "Virginia" (2016) and award winning short films "Meanwhile on the Train"(2015) and TV Series "Urban Tails" (2016).
Niamh most recently produced Irish Film Television Award nominated "Departure" (2017) funded by the Screen Ireland & RTÉ. As well as Irelands 1st animated Virtual Reality short narrative, award winning "AURORA" (2018).
Some of the accolades for this short include:
Infinity Film Festival Beverly Hills Winner - Monolith Awards - 'Immersive Content'
VR Awards Nomination - 'VR Film of the Year'
Lumiere Awards Nomination - 'Best VR Content'
Auggie Awards Finalist - 'Art & Film in VR'
Niamh also plays an active role within Ireland's animation community holding seats on the board of both Animation Ireland, Women in Animation Ireland and is the Irish Ambassador for the European Animation Awards.
Camille Donegan (VR.ie)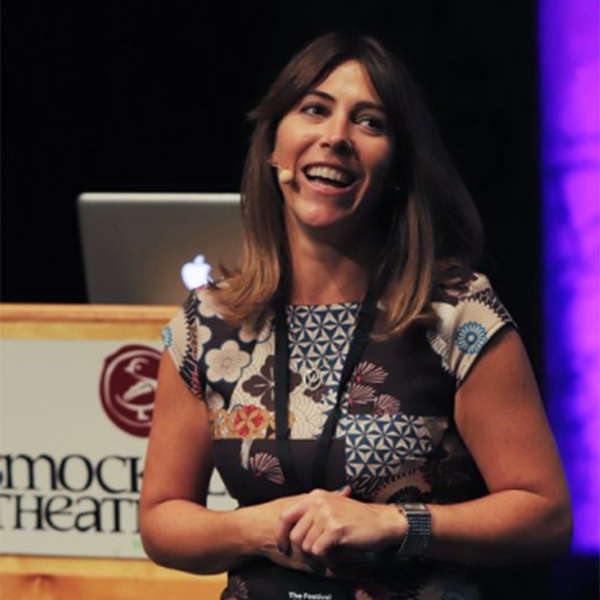 Camille is a Virtual Reality consultant and content producer with 15 year parallel careers in both technology and the arts (theatre, film, radio).
Since discovering Virtual Reality in Jan 2015, and realising the potential for this immersive medium, she has been researching and developing concepts for how Virtual Reality, and Augmented Reality, can impact our experiences at work and at play.
Camille is General Manager and Producer at Virtual Reality Ireland as well as co-creator of a VR Training tool which enables Scaling of Expertise consistently across an organisation.
Current projects at Virtual Reality Ireland include a Heritage AR app and a VR Meditation app.
Camille runs VR Community Ireland where artists, technologists, psychologists, academics and VR enthusiasts meet up to explore the new storytelling possibilities presented by VR and AR.
Fabian Strunden (DAQRI)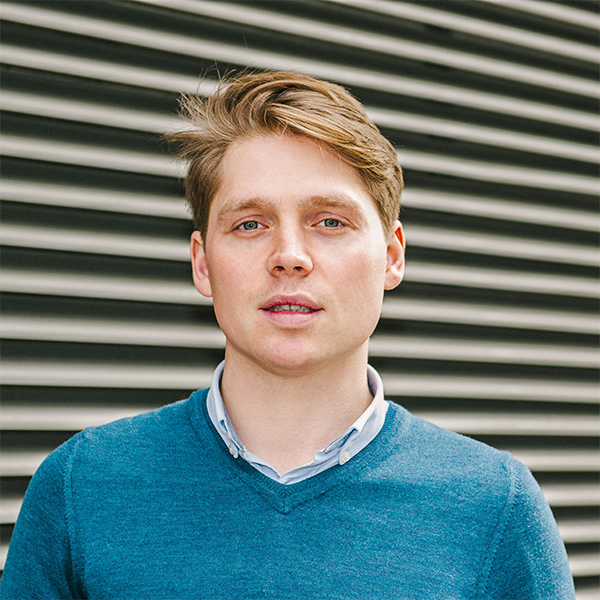 As Daqri's Dublin-based UX/UI Design Lead, Fabian Strunden is responsible for the user interface and user experience design of DAQRI's Visual Operating System™ featured on the DAQRI Smart Glasses™. In close collaboration with the engineering teams, his team ideates next-generation industrial augmented reality experiences that revolutionize the way workers learn, communicate and access information.
From research to production, Fabian engages closely with the client. He prototypes, tests, analyses, refines, and prototypes again, and believes that this fast, iterative process is key to producing highly functional and intuitive augmented reality experiences. Augmented Reality Design is still in its infancy, and optimal interaction paradigms have yet to be defined.
Motivated by the belief that technology helps us to reduce redundant tasks and then allows us to focus on the beautiful aspects of life, he previously invented MaicroFarm, featured in the Future Farming Exhibition - Science Gallery. MicroFarm is an automated wall mounted living space aeroponic system, which grows edible plants at high speed.
Niall O'Driscoll (vStream)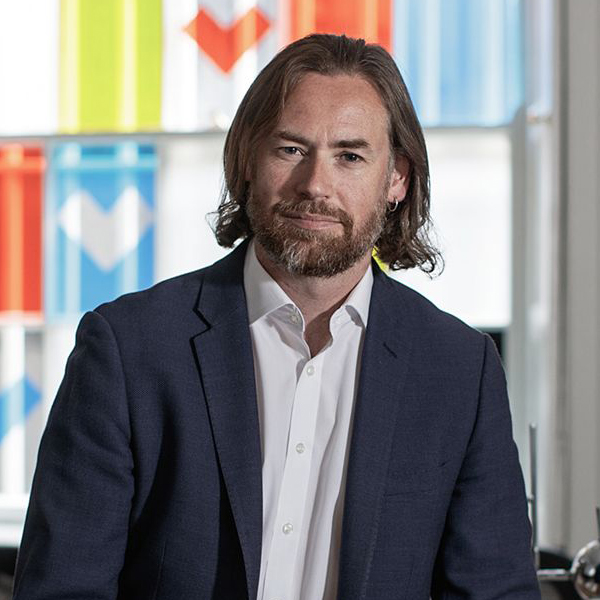 Niall's background in theater and film, coming top of his class from Trinity College and receiving a First Class Masters, has formed the bed-rock of his work with vStream over the past decade, redefining narrative structures for new platforms, from stereoscopic 3D, through augmented reality, virtual reality and mixed reality to defining how these narratives are mapped onto physical spaces to create new and unique experiences.
Current work in vStream's Innovation Lab includes mapping the human heart and neurological pathways to create experiences in Virtual Reality for Pfizer to more deeply integrate communication to patient and health care professionals with the benefits of the product itself.
Winning multiple awards for his work over the past 20 years as a writer, director, storyteller, innovator and entrepreneur, Niall continues to work across many varied verticals including sports, retail and healthcare pushing the boundaries of concept through continued R&D. Brands include Mercedes F1, McLaren, Pfizer, Jameson International, The 49ers, Manchester City FC, Vodafone, Westfield, SAP, Hoffenheim, DFB, NFL.
Maryna Razakhatskaya (Fjord)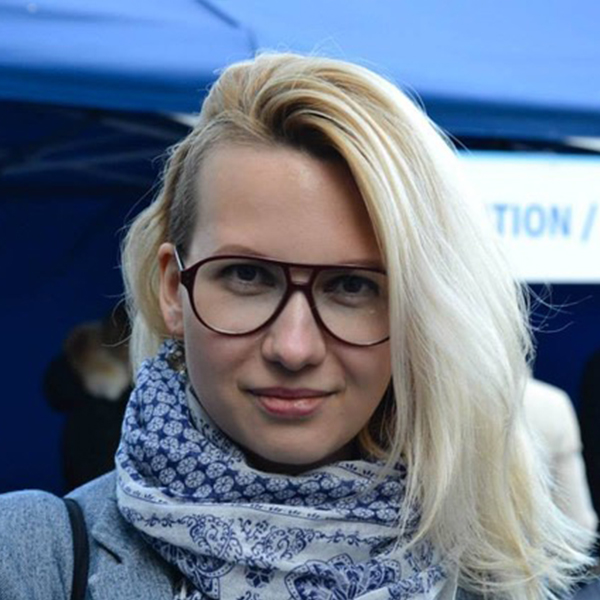 As a Creative Technologist at Fjord @TheDock, Accenture's Global Centre for Innovation, Maryna bridges the gap between design and technology to create exponentially better solutions to human-centred design problems using emerging and existing technologies.
Her main design tool is code and for the past eight years she's been building physical-to-digital experiences that have the ability to cause delight and augment human-computer interaction.
Maryna holds a MSc degree in Creative Technology and a number of awards for creative applications of computer vision and wearable technologies.

_
MORE FUN!
Doodle with Microsoft Surface
Come flex your sketching skills and get experimental on the Surface Devices in our drop-in doodle sessions.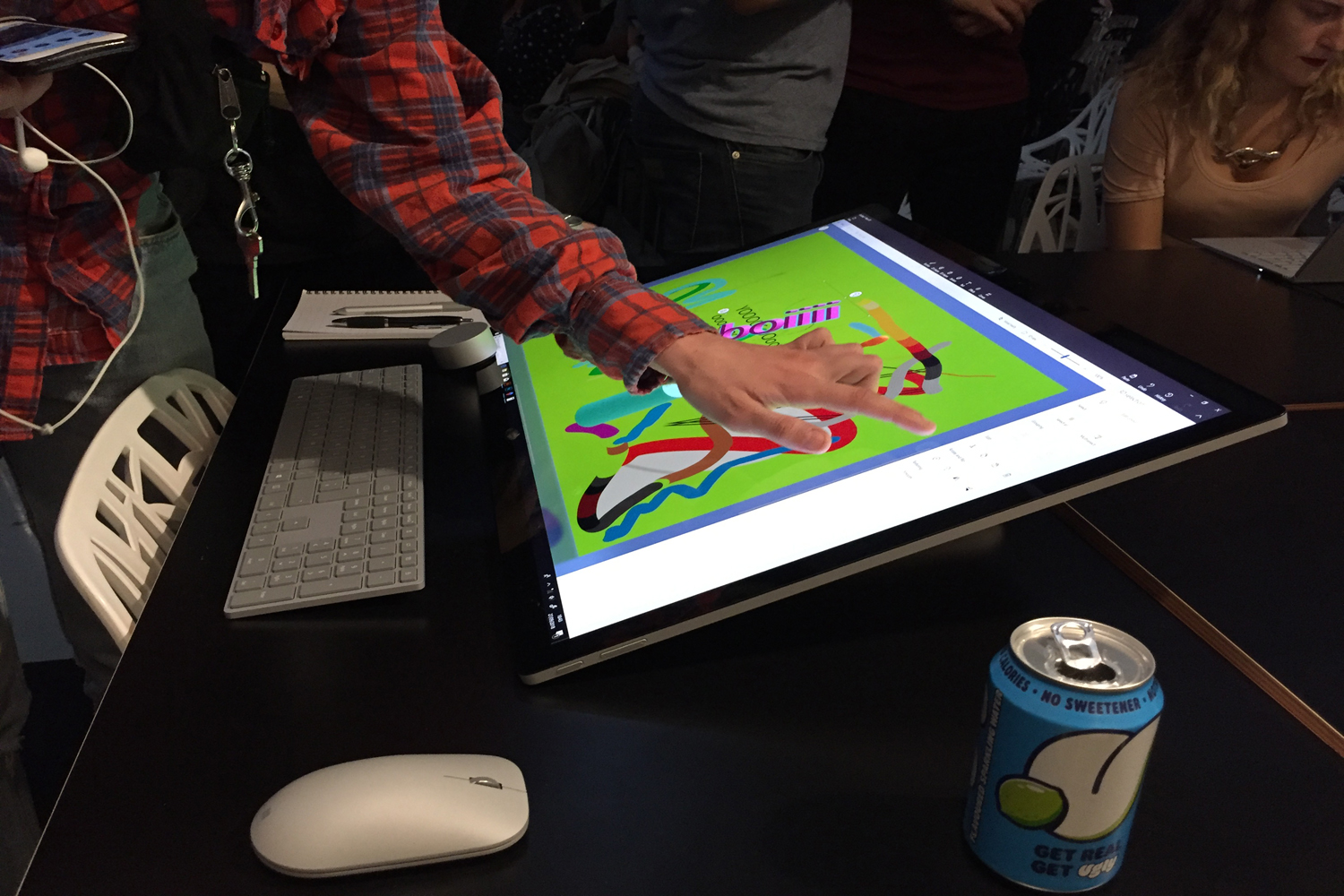 _
OUR GORGEOUS PARTNERS
Massive love and appreciation to the best people around:
Microsoft Surface — We're completely in love with the capabilities of the Surface devices. You'll be too!

Getty Images — Check out Creative Insights to refresh your thinking and find inspo for your next great idea!

_
If your company wants to get involved with Glug Dublin, get in touch with Aoife at glugdublin@gmail.com and we'll give you more information on what opportunities we've got in store for you!
P.S. We're really fun to work with and always have lots of quirky ideas, so don't be shy!