Description
Hey Dublin!
We're back and excited to bring you our first event of the new decade celebrating work that needs to be experienced 'in real life'. We can't wait to hear from our gorgeous line-up of space filling, awe-inspiring, experience overloading experts.
From the lush interiors of Fiona Stone (Designer) and Amira Al Shater (Designer) with team Kingston Lafferty Design, to the jaw dropping, mind-melting productions of Daniel Staines (Creative Director + Co-Founder) of Algorithm, the architectural delights of Rae Moore (Architect + Artist) of Atelier Rae and the immersive, otherworldly experiences by creative powerhouses Deirdre Young & Sinéad Bailey Kelly (Co-founders) of H&G Creations you are sure to get your fill of wonder and inspiration.
This is gonna be a good one!
Tickets are on sale now for €5 but they are LIMITED so grab yours now!
See you at the bar!
_
REMEMBER THIS STUFF
Date: Thursday, 20th February 2020 (great date eh?)
Doors: 6:30pm (no admission before 6.30pm)
Venue: The Sugar Club, Leeson Street, Dublin 2
Nearby: Stephens Green
_
THE LINE UP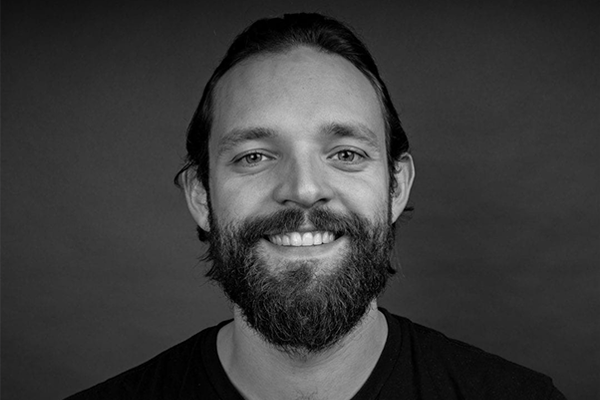 Daniel Staines, Creative Director + Co-Founder (Algorithm)
As a founding Creative force behind Algorithm, Daniel has always been focused on stage design, visuals operation and projection mapping. It was here he began to explore the idea of Immersive Experience design. He is passionate about finding creative solutions to technical challenges and believes that anything is possible with the right team.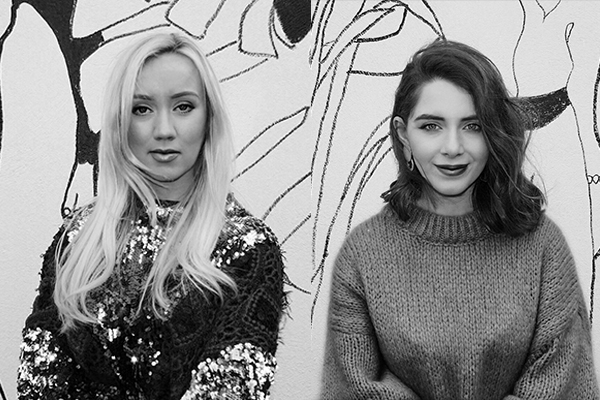 Fiona Stone, Designer & Amira Al Shater, Designer (Kingston Lafferty Design)
Fiona Stone is a designer with Kingston Lafferty design. Fiona studied Interior Architecture at DIT where she received a First-Class Honours Degree. On graduating, Fiona was given the opportunity to travel with an Irish dance show allowing her to fuse her two passions; design and dance. Fiona was on the road with Lord of the Dance for 7 years and after experiencing numerous countries worldwide, decided to return full time to design and translate her ideas from imagination to reality. She joined Kingston Lafferty Design in 2017 and now works on a range of projects from residential to commercial. A love of all cultures and learning how they can be represented through design is what Fiona carries through to each project, pushing boundaries with an avant-garde approach.
Amira Al Shater joined Kingston Lafferty Design as a Designer in 2017 after graduating with a first-class honours in Interior Architecture from Griffith College Dublin. A Syrian-native, Amira's passion for her homeland pervades her detailed and powerful designs.
The deeply humanistic nature of design is something Amira was struck by early on in her career, and it is one of the main reasons she chose to change her area of study from architecture to interior design. A deep consideration for human behaviours, characteristics and the resulting ability to create spaces with meaning is what ultimately ignited Amira's passion for the business of interior design. Amira brings a unique passionate creative approach on some of KLD's exciting current & upcoming projects.

"I enjoy getting into people's minds, studying their behaviour and customising a design that reflects each client's personality."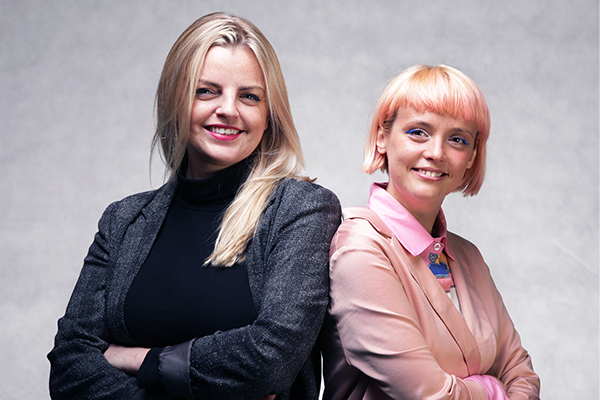 Deirdre Young & Sinéad Bailey Kelly, Co-Founders (H&G Creations)
H&G Creations Ltd. is a creative agency specialising in experiential event creation, planning and production. Sinead Bailey Kelly and Deirdre Young are the great and powerful duo behind the curtain.
They've thrown parties in haunted mansions, in run-down warehouses, they've revamped Georgian buildings, created bespoke weddings and female-focused DJ courses. H&G Creations Ltd. don't just run events, they create 360-degree immersive experiences. In their own words, they make the ordinary extraordinary.
Every element of an H&G Creations Ltd. event is considered; from lighting and design to art installations, music, live performance, floristry and catering. H&G Creations Ltd. add their unique flair making their events impactful and authentic. It's easy to see why they've worked with global brands Accenture, Electric Picnic, Facebook, Guinness, Hendrick's Gin, Indeed, and St. Patrick's Festival.
H&G Creations Ltd. started in the event's industry in 2014. Since its inception, the co-founders continue to improve and refine their services to be ahead of trends in the market.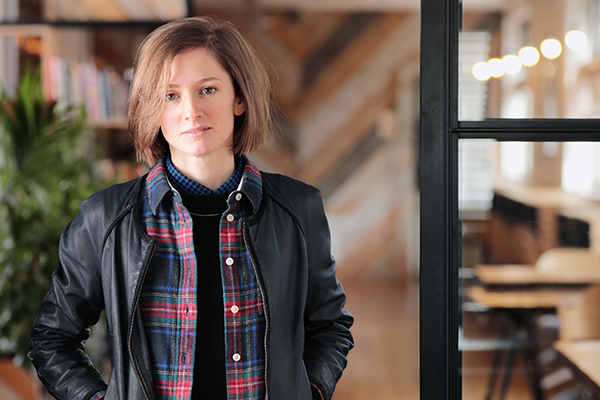 Rae Moore, Architect + Artist (Atelier Rae)
Rae Moore is an Architect, Artist, and UCD Design Fellow. She is the recipient of the Irish Design Institute's 'Emerging Talent Award' and has been cited by the Irish Times as "one of Ireland's most exciting young design talents". Her practice is reputed for its critical discourse, innovative techniques and excellence in construction.
Rae's architecture and design studio (Atelier Rae) is primarily concerned with creating spaces and places that enhance quality of life, promote wellbeing and encourage generative community environments. These principles are applied at every scale, from bespoke furniture to urban strategies. Each project is founded on a deep understanding of heritage and culture, combined with excellence in contemporary craftsmanship, and innovative design and construction techniques.

_
OUR GORGEOUS PARTNERS
Massive love and appreciation to the best people around:
_
If your company wants to get involved with Glug Dublin, get in touch with Aoife at glugdublin@gmail.com and we'll give you more information on what opportunities we've got in store for you!
P.S. We're really fun to work with and always have lots of quirky ideas, so don't be shy!
_
Cover photo by Molly Keane for 'The Love Nest - Valentines Party 2019' event by H&G Creations.