About this Event
Hello!
After a bit of a hiatus, Glug Edinburgh is back! We're super excited to be hosting our first event and hope you are too.
We're kicking off our new run with quite the line-up, under the loose theme of 'Going your own way', *queue Fleetwood Mac*. Listen to how our speakers got to where they are now, and where their creative journeys have taken them. Sometimes it takes a few turns here and there to find what feels good.
Our speakers need no introduction, but for the sake of being a legit, official event, here we go...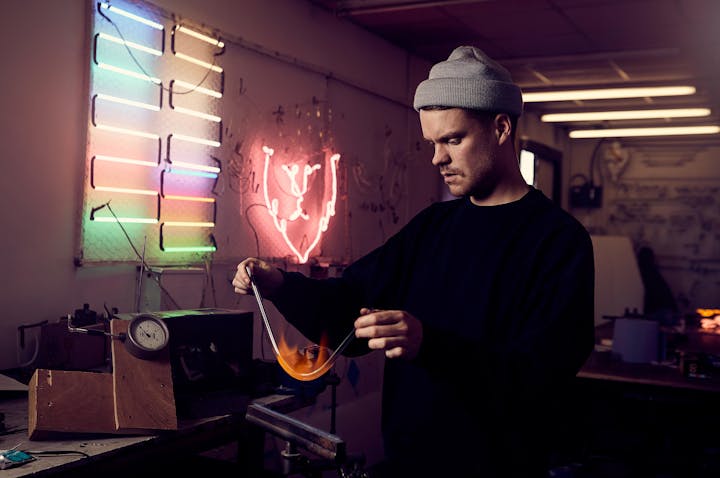 First up, this guy is quite literally lighting up our fair city with his wares - Emery Boardmen, founder of Solas Neon .
Solas Neon is a neon sign workshop based in Edinburgh, one of the last in the UK still practising traditional, old school neon glass fabrication. Founded by designer Emery Boardman in 2017 the aim was to create a design focused workshop that looked to reimagine neon signage. Bringing together the old and new, Solas Neon is pushing neon into the future with a passion for exposing its history, process and application.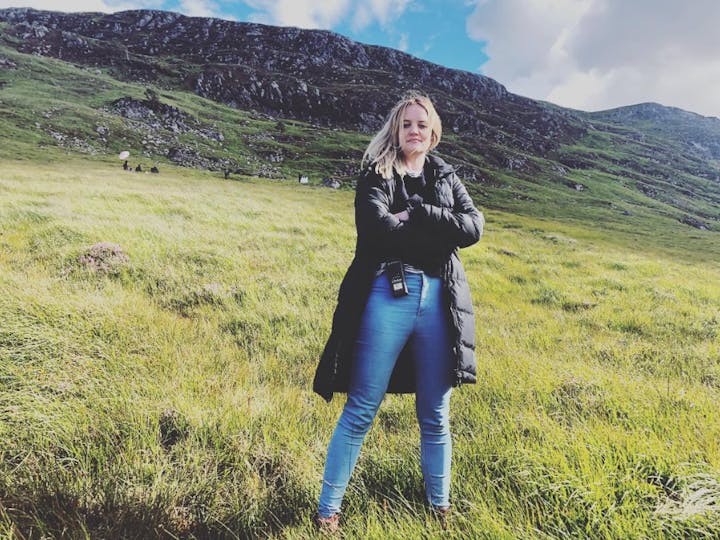 Next, this speaker is not shy of getting shit done. From the music industry to film production, this gal knows how to make stuff happen -
Ellen De Faux, LS Productions
Ellen cut her teeth in the music industry, putting on shows across Glasgow and as half of DF's marketing department. Here she was responsible for all gig, event, and festival related marketing and sponsorship for the likes of Connect and T in the Park, alongside the DF gig rosta. She quickly realised she was more of a 'production head' preferring being on the ground and working directly with the bands, management and agents so side stepped into the booking team, helping put on shows of varying levels.
After a 3 year stint in Australia, Ellen returned to Scotland to work at MTP, bagging a reel of over 45 ads in 5 years! Now you can find her at LS Productions, where she's a Senior Producer. When not at work, she's busy directing music videos for the likes of Fatherson and Siobhan Wilson.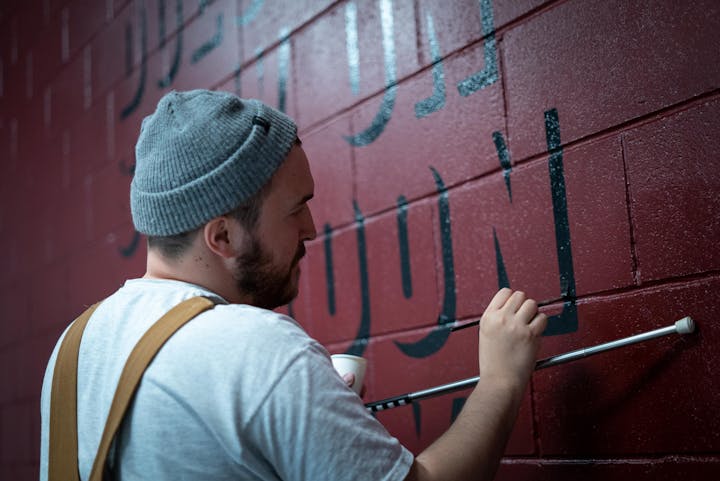 Always up a ladder, you'll struggle to find a sign in Edinburgh this magician with a brush hasn't painted -
Thomas Payne, AKA Thomas Paints
Thomas Paints is the sign writing alter ego of Thomas Payne a designer, maker and painter based in East Lothian. His passion for contemporary, eye catching custom design paired with the traditional methods & materials used by sign writers for generations, has made him Scotland's go-to for all things signs.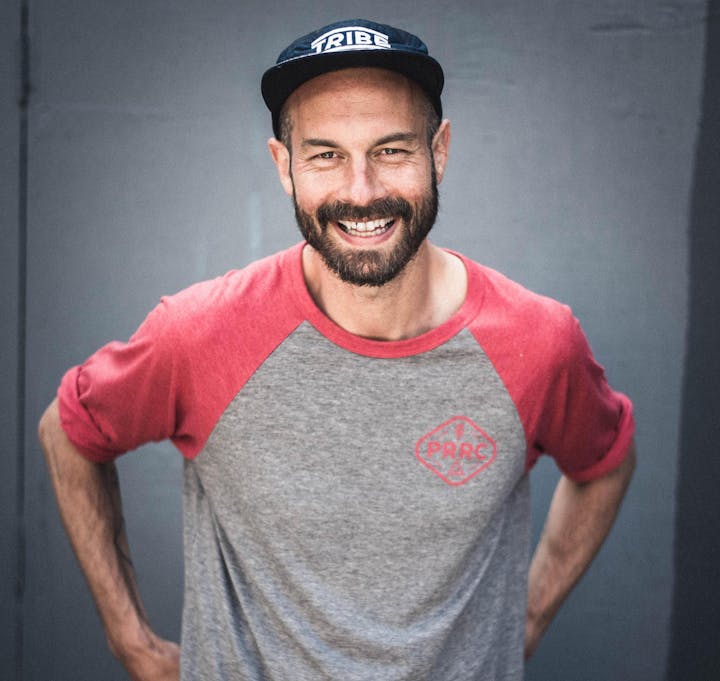 And last but not least, where do we even start? He set up one of the most exciting creative businesses in the UK with his best friend and he's here to tell you about the ride...
Mills (Proud ADHD and Dyslexic power user) co founded digital product studio and immersive technology specialist ustwo with his best mate Sinx in 2004. Founded in London and now with six studios worldwide, the 'fampany' mix of client service, games and investments has been recognised for its innovative approach, creativity, purpose-driven culture, diversification and product development. In 2014 ustwo created the critically acclaimed 'Monument Valley' and most recently launched 'Assemble with Care' on Apple Arcade.

And finally, we can't not mention our wonderful event sponsors, whom without this wouldn't be possible. First up, our pals and drinks sponsor Innis & Gunn - included in the ticket price is a drink on them, so cheers to them! Custom Lane, our venue and inspirational hub down in Leith. And Studio Something, organisers, curators and castle-dwellers.
Doors: 6.30pm // Talks from 7.30pm // Doors:10pm
(We are currently seeking a soft drink sponsor, so if you know someone who knows someone, do shout!)