Description
Hi LA Gluggers,
We are thrilled to announce the line-up for our second ever Glug LA; and the first to be hosted at The Mill studio in Culver City.
Thursday 18th May, 6.30 - 9.30pm.
The theme for this Glug is 'The Screen'. Our speakers will be interpreting this in a variety of wild and wonderful ways based on their personal and professional journeys.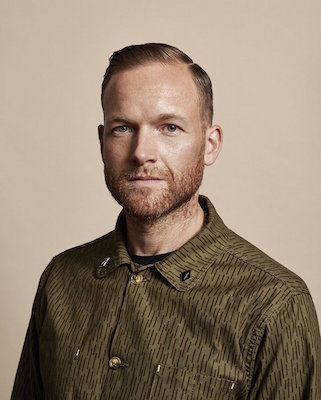 John Watson – The Radavist
Owner of @TheRadavist; a group of individuals who share a love of cycling and the outdoors. The Radavist includes a 135k strong community on Instagram.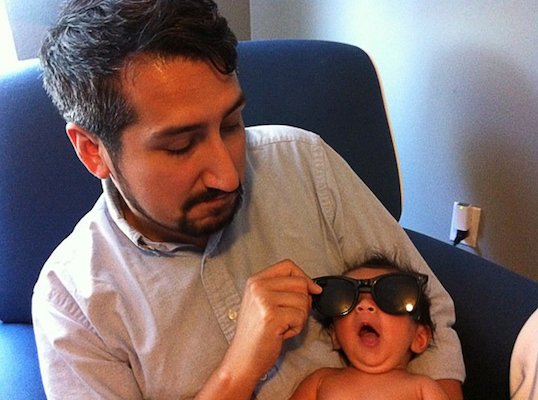 Florencio Zavala - MullenLowe
Husband, father, designer, artist, optimist. Currently VP, Head of Design at MullenLowe with nearly two decades of experience working with high profile brands and institutions including Acura, Patron, Google, Bacardi, and SF MoMA. In a previous life he was Design Director for BBH LA, Creative Director, Content at JESS3, Adjunct Professor in Advertising at Otis College of Art, Associate Creative Director and Studio Manager for Shepard Fairey's Studio Number One, an ADC Young Gun and New Visual Artist. During his time at Studio Number One, Flo helped launch Swindle, a street culture publication that ran from 2004 – 2009, and featured in-depth interviews with changemakers including Banksy, Billy Idol, Lee Ving and Damien Hirst.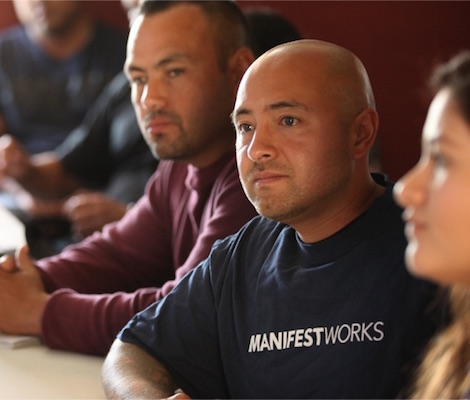 Art Gonzales - ManifestWorks
Art works as a freelance production assistant in television, commercials, and music videos. Art is also a story consultant and creative with goals of becoming a producer. Additionally, Art volunteers his time mentoring others and in advocacy for social justice reforms. He serves as a board member for ManifestWorks.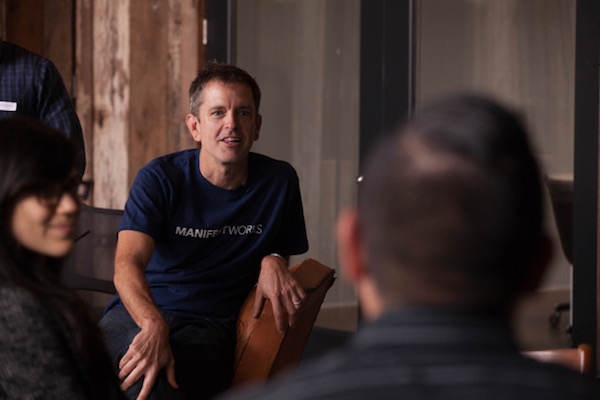 Dan Seaver - ManifestWorks
A former journalist and advertising copywriter, Dan is the director and one of the founders of ManifestWorks. He spent more than a decade as a volunteer in a Los Angeles youth incarceration facility, and is currently a Commissioner for the Los Angeles County Probation Department. He is married and has a daughter.
ManifestWorks is an immersive workforce development and job placement organization; it turns real-world experience into learning opportunities for those impacted by foster care, homelessness, and incarceration. It works to create relationships in film, television, and new media production, inviting partners in Hollywood to teach participants networking, effective communication, leadership, accountability and the basics of production, enough to help participants excel at their first job—and start preparing for their second. The hands-on, practical focus sparks enthusiasm and engagement, and although classes introduce every facet of the film business—and more importantly, how to network like a pro—the life skills serve the alumni no matter what career path they choose to follow.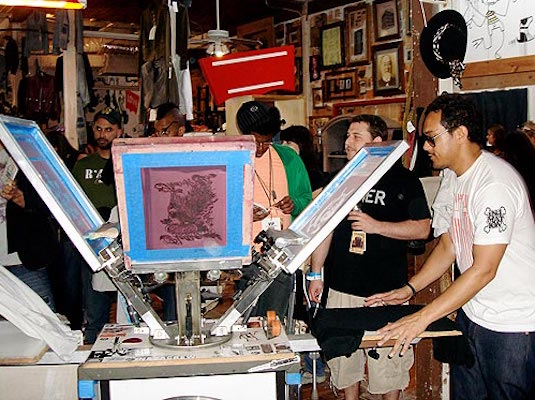 Live Screen Printing from HIT+RUN
HIT+RUN is the world's premier live screen printing experience. Attendees
 personally interact with the screen printing process on-site to create unique pieces of wearable art.
Sign up below + see you there!
The Glug Los Angeles Team