Sales Have Ended
Registrations are closed
We can't wait to see you on 10/26!
Sales Have Ended
Registrations are closed
We can't wait to see you on 10/26!
Description
Hello Gluggers,
Together with our pals ICHI Worldwide and The Mill LA, Glug LA presents "THREE IS THE MAGIC NUMBER"! A truly magical night where you'll hear mind bending stories about fear, fuckups and following your instincts. NOT ONLY that but you'll also be able to have your fortune told by our mystical and hilarious tarot card reader / comedian - Karen Rontowski.
Giant Pizzas all round!
Our line-up include the awesome Paul Woods and Christian Titze from Edenspiekermann, and the fantastic Lisa Hassell from illustration agency We Are Goodness. You can read up on all of our speakers below...
What a line-up!
SPEAKERS
Karen Rontowski COMEDIAN | WRITER | TAROT EXPERT | PARANORMAL INVESTIGATOR | AND KIND AF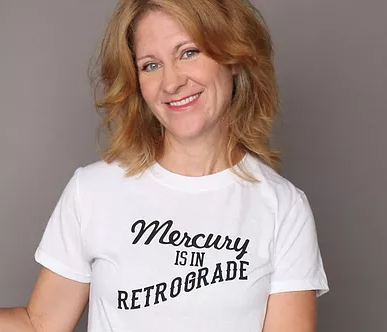 In industry terms, Karen is considered a triple threat...Comedian, Tarot Card Reader, and Paranormal Investigator. Described as an elegant hippie by a Cosmo Quiz she took in 2010, Karen has been trying to live up to the description ever since. She's a vegan, an animal advocate, a self-effacing feminist, a Reiki Master, a yogini, funny, and she really is kind AF.
Paul Woods, CCO, & Christian Titze, CEO, Edenspiekermann Los Angeles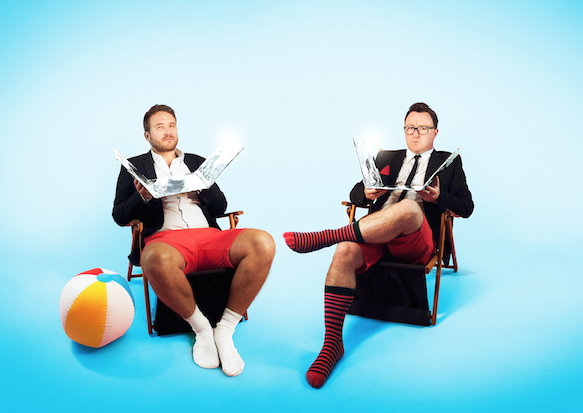 Paul Woods is an award-winning designer, illustrator and writer working as Chief Creative Officer at Edenspiekermann. He has created work for brands such as Google, Morgan Stanley, Red Bull and Time Inc. Woods writes about the future of design and technology for Communication Arts, Fast Company and Net magazine. He will be releasing his first book, Doing Great Work Without Being an Asshole, in 2018.
Christian Titze is an international expert on digital business and branding. He also knows the words to most Katy Perry songs. Throughout his career he has run various global teams and accounts for clients including Volkswagen, Red Bull, Bosch and Nokia. Having started his career at MetaDesign Berlin, his roles have taken him from Germany to China and back – and now to Southern California, where he set up shop for Edenspiekermann two years ago.
Lisa Hassell, Creative Director, We Are Goodness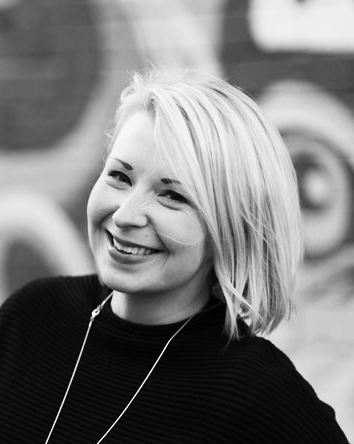 Lisa Hassell is a British creative director, agent / producer and educator specialising in illustration and graphic arts. Lisa heads up We Are Goodness, a Birmingham based creative consultancy and boutique illustration agency representing a diverse roster of international artists and multidisciplinary designers. She is also founder and director of art and culture platform Inkygoodness, an organisation focused on championing emerging creative talent. Founded in 2010 on a shoestring, Inkygoodness now attracts an engaged global audience of 60k, made up of design students, creative graduates, freelancers and young professionals. Lisa is also an active writer and regular contributor at Creative Review amongst others.
More About Glug – More Notworking™ than Networking
Glug is a series of events for the design and creative community. Our showcase event is held in London but there are now 10 other events around the world.
Based around a series of talks and informal networking, Glug has become one of the most exciting, credible and well attended creative events around.
Established in 2006, it's an eclectic mix of people from all creative walks of life; from digital design, illustration, advertising, cutting edge creative technology through to fashion and architecture. 11 years later it's now a regular global event with over 10,000 signed-up members on MeetUp.
Over this time we've had great talks, film preview, live art, installations and exhibitions from the likes of Airside, Anthony Burrill, Baiyon, Dixon Baxi, I Love Dust, Jason Bruges Studio, Mainframe, Marc Kremers, Noma Bar and Why Not Associates. Alongside these regular Glugs, we've also run events in conjunction with Arts & Business, D&AD, DAHRA, GameCity and Pick Me Up.
More Notworking than Networking™
Locations include: London, New York City, Los Angeles, Amsterdam, Birmingham, Beijing, Brighton, Edinburgh, Auckland, Stockholm, Sydney, San Francisco, Reading, Chicago & Oxford.