Description
Hi, hey, hello Gluggers!
As part of BALANCE Magazine & Fora's Wellness Week, we've designed an evening that focuses on wellbeing and mental health.

Approximately 1 in 4 people in the UK will experience a mental health problem each year. We think it's time to unleash the power of creativity in promoting mental wellbeing.
We believe creativity is a force for mindful transformation - it has the power to rid the world of loneliness and unite communities. Far from being merely reactive, it is proactive, inspiring people to imagine new futures and new possibilities. To be creative is to express and share empathy and empowerment.

In these times of division and uncertainty – we invite people to come together and ignite a more creative and mindful future. Join us and hear from a mixture of speakers and panellists.
Creative activities are tightly connected with wellbeing and mental health so throughout the evening we'll be running workshops for you to dip into!

Tickets are just £7 & £5 for students - so snap yours up before it's too late!

See you there,
Glug London
—
Overview of Deets.
Date: 17th October 2019
Time: 6:30-10:00pm
Venue: Fora - Soho, 33 Broadwick St, Soho, London W1F 0DQ

—
Speakers.
Scarlett Curtis - Writer, journalist and blogger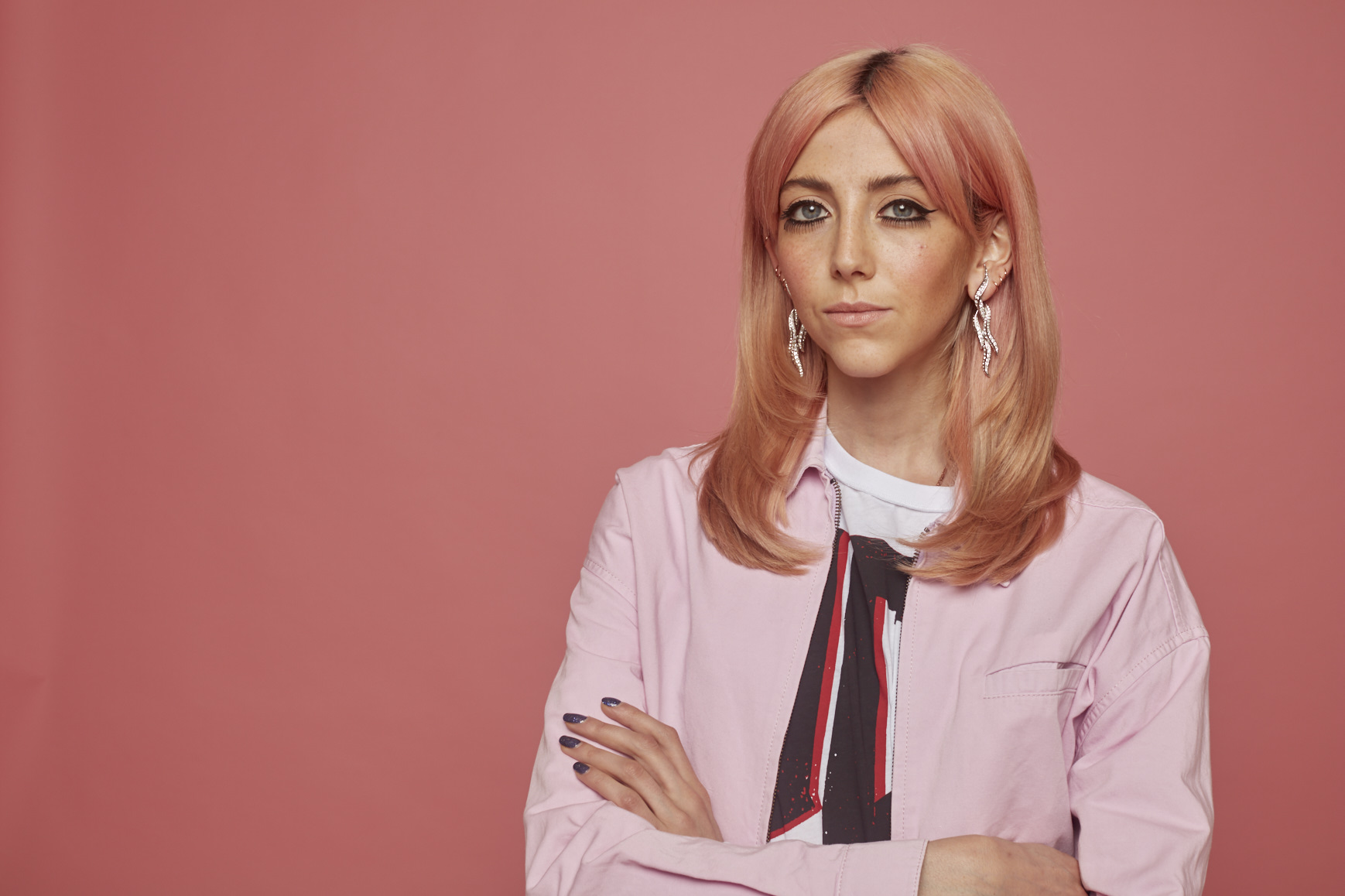 Scarlett Curtis is a 23 year old English writer, journalist, and blogger. She is the curator of the Sunday Times Bestseller and National Book Award winning Feminists Don't Wear Pink & other lies; a collection of essays by 52 women on what feminism means to them, published by Penguin in 2018. She is contributing editor at The Sunday Times Style and has had work published in The Guardian, The Telegraph, The Times, Vogue and a number of other online and offline magazines and newspapers.

In 2017 Scarlett co-founded The Pink Protest; a feminist activist collective committed to helping young people take action online and IRL. To date they have been a part of campaigns that have changed two laws; a bill to help end period poverty and a bill to get FGM into the Children's Act. Scarlett's second book It's Not Okay to Feel Blue & other lies will be published in October and Scarlett will be doing a book signing at the event.
—
Pippa Murray - Founder, Pip & Nut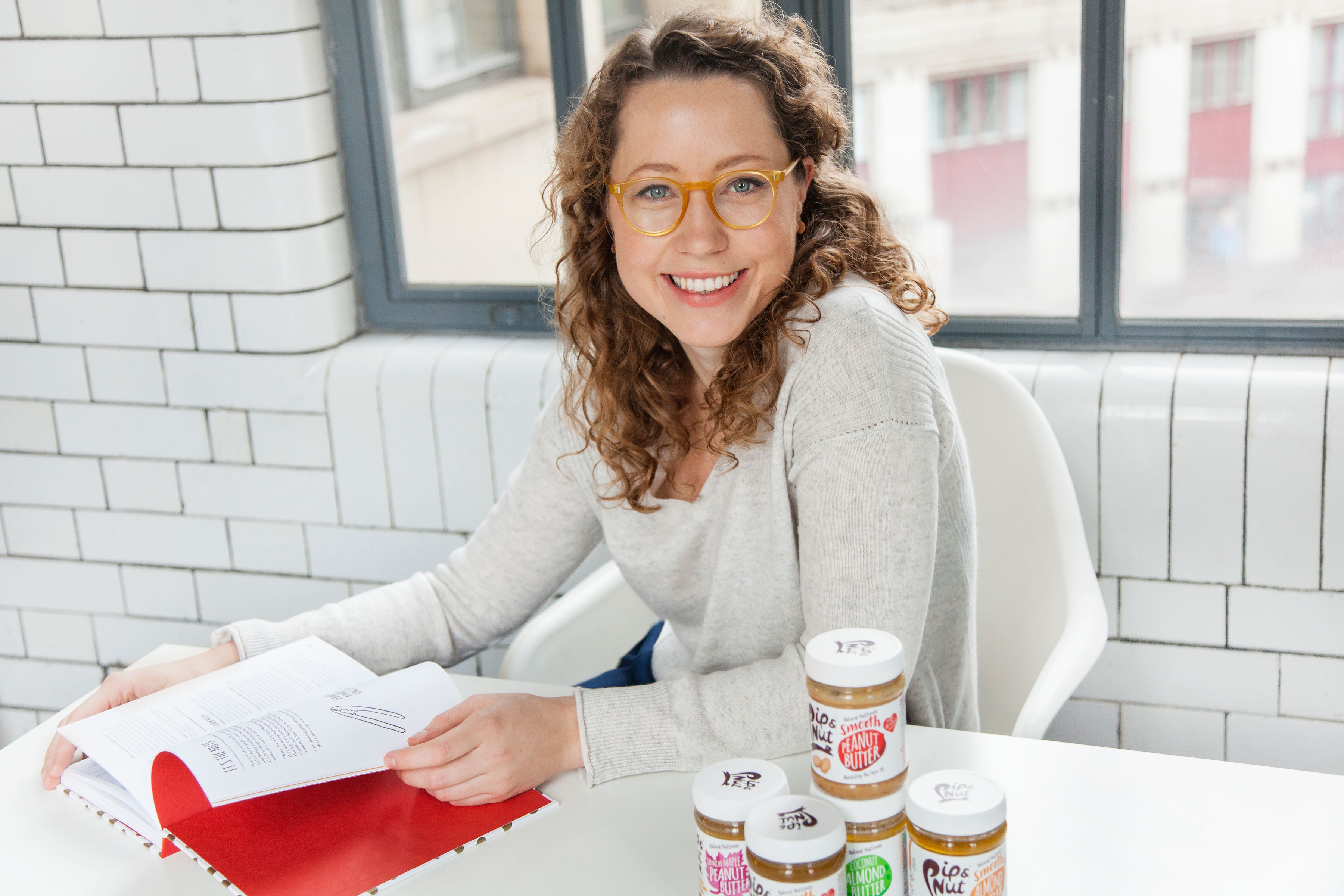 Pip is the Founder of the nut butter brand Pip & Nut, which offers a range of naturally nutritious nut butters. A keen marathon runner and a passionate foodie, Pip had the inspiration for the brand when she couldn't find a delicious but nutritious protein source to fuel her training. Taking matters into her own hands, she set about creating her own brand and starting on her Pip & Nut journey. Now four years old, Pip & Nut can be found in 5 international markets and over 5,500 stores around the UK and Europe.
—
Amanda Blainey - Doing Death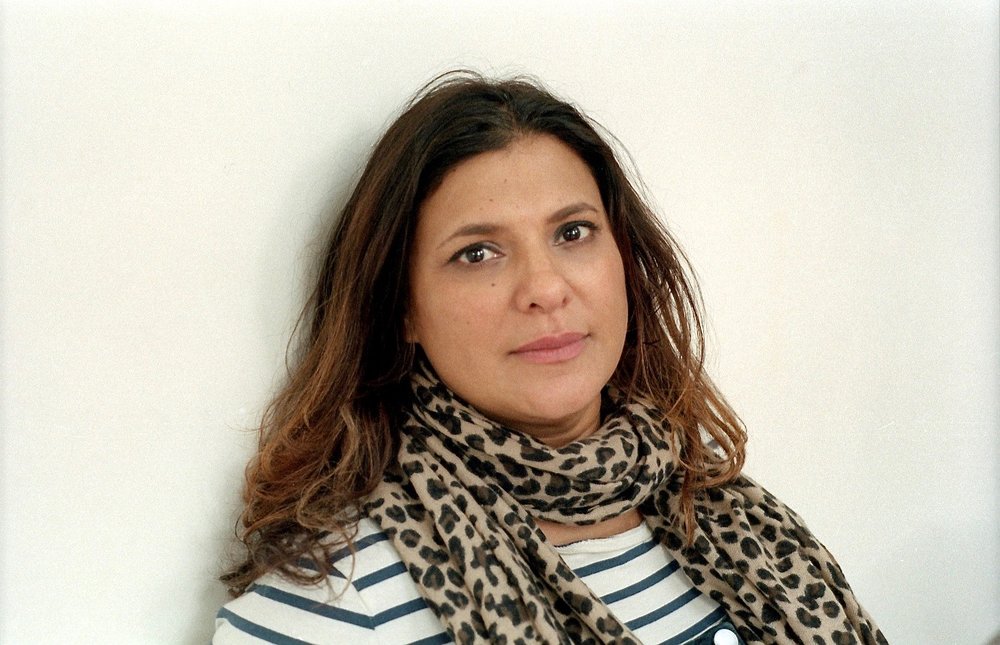 Amanda is an author, speaker and social activist in the growing death movement and founder of Doing Death a multi-media platform and podcast that opens up authentic conversations about the subject of death and dying. In addition to working with a local hospice she is involved in a charity which records the life stories of terminally ill patients in the UK. Currently Amanda is training to be a death doula and runs a death café which is a regular pop up event for people to discuss their mortality. Amanda has just released her book 'Do Death: For a Life Better Lived', her hope is that by shifting old paradigms she can encourage people to accept death as part of life and inspire them to live more fully.
—
Jack Norman - Milk for Tea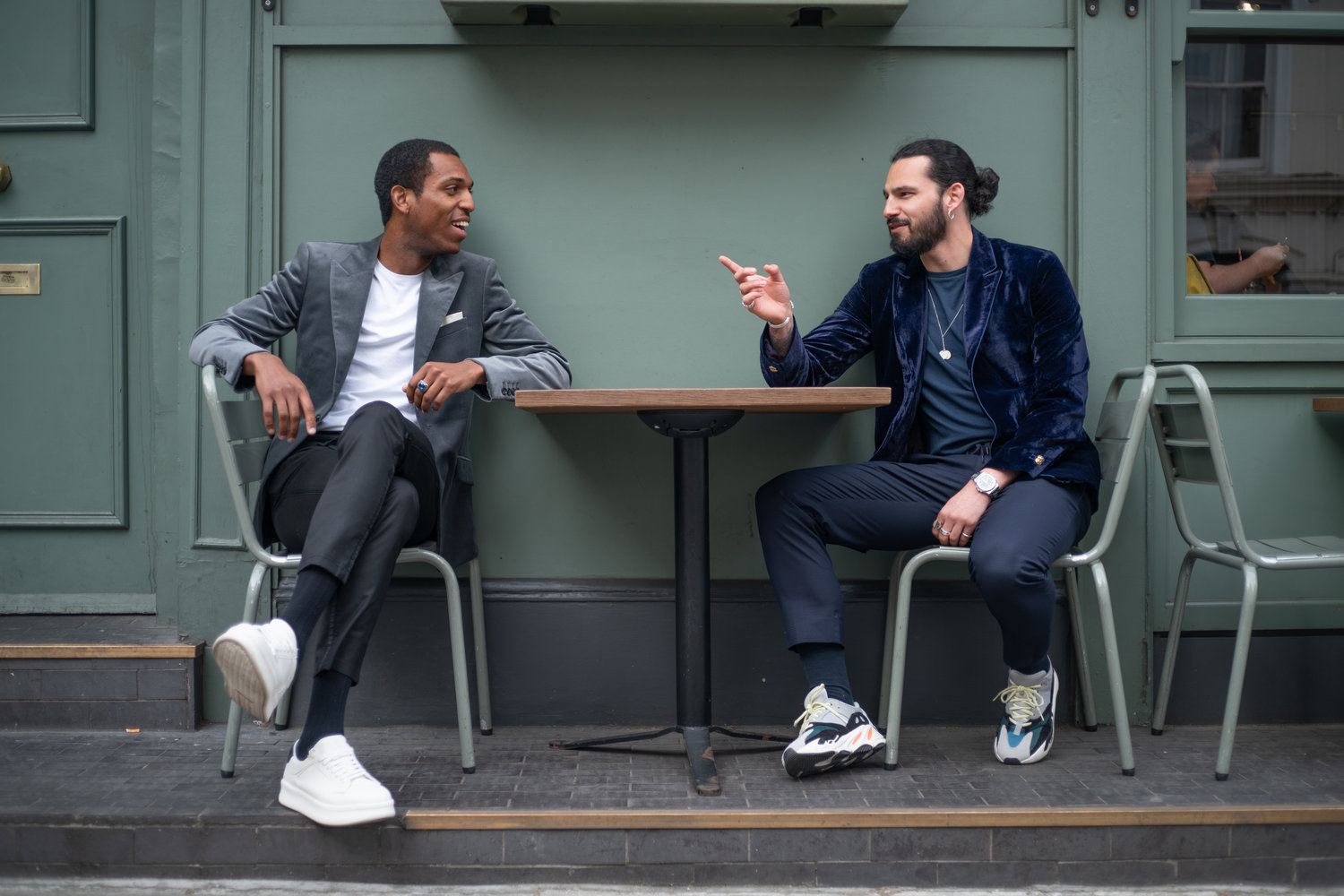 Jack is the Co-Founder and Creative Director of Milk for Tea which helps men live in the fullness of their potential. Through our Workshops, Coaching and Training & Development Programmes they support and encourage men to find their truest identity, recognise their value and live out their purpose. Milk For Tea believe there is an unequivocal need to not just raise awareness of the challenges men are facing but to journey alongside them and support all men to do the work that's necessary to develop them from the inside out.
—
Panelists.
Ayman Alhussein - Filmmaker and photographer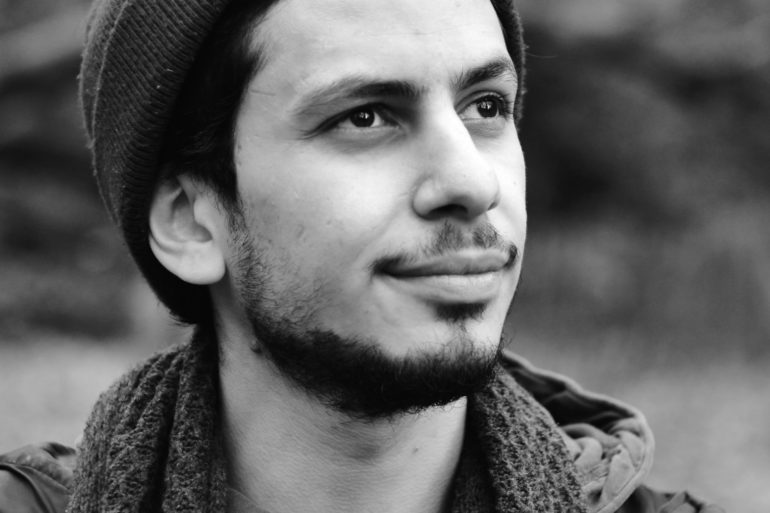 Ayman Alhussein is a Syrian photographer and filmmaker based in London. He left Syria he made the long journey to the UK, through Europe. His passion for photography and film-making led him to document his journey, which he has turned into his profession.
—
Daniel Mansaray - Filmmaker and youth counsellor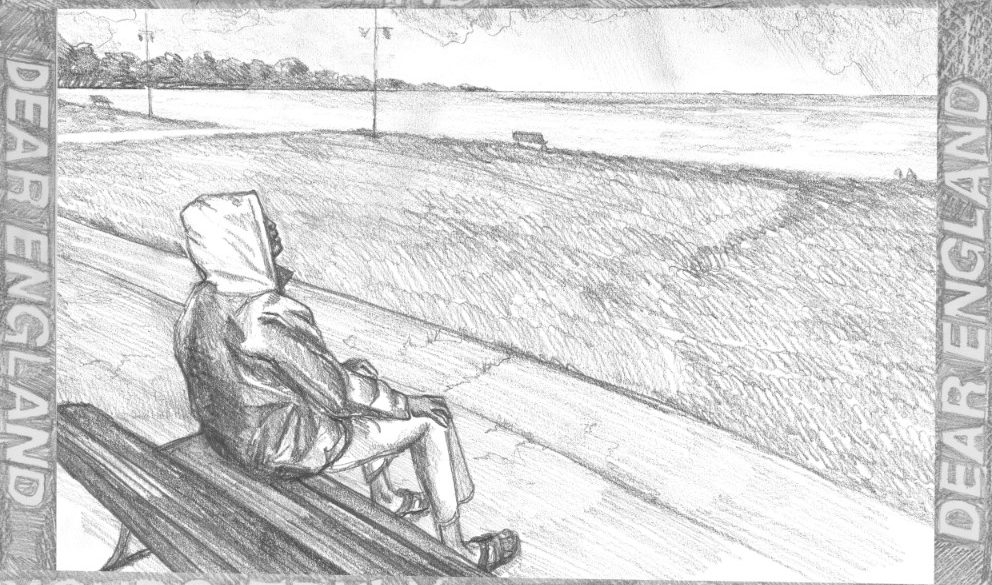 Daniel works as a part-time Physiotherapist in mental health services including specialist eating disorders and personality disorders. He also currently works in the child and adolescent mental health service, where he uses psychological therapies to treat young people with mental health difficulties such as depression and anxiety.
Daniel has a real passion for working with refugees. He has lived and worked abroad with refugees in countries such as France and Turkey, whereby he used creative mediums such as film making to help them find a positive way to express themselves and to raise awareness. In 2017, Daniel founded the project 'Renaissance F.C' which featured on the BBC. Renaissance F.C is a football team for young refugees in the UK. The team plays mainly women's teams and charity teams with the aim of both integrating the refugees into the community and improving their mental health.
—
Jasmin Thomas - Ohana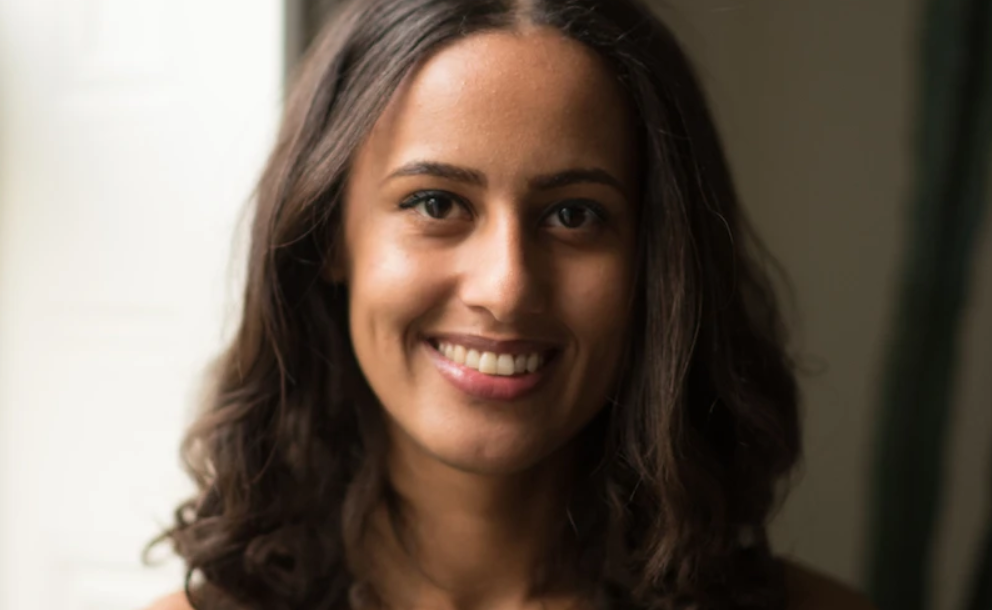 Jasmin is founder of Ohana CBD – which sells balms and oils made with the cannabis compound known for its medicinal properties. Diagnosed with an autoimmune disease in 2015, she started producing and using CBD oil and ointment for their antispasmodic effects, and has since turned these concoctions into a successful Europe-wide business.
—
Olof Erlandsson - Brand Strategy and Marketing
Olof Erlandsson has been working in the creative industry for 20 years and has had the luxury of working with some of the worlds leading creative brands, and get close and personal with the brilliant creative minds behind them. As well as bringing emerging brands to the world market, he has helped major companies reach their market goals utilising a unique understanding of both the creative mind, and the commercial business needed to bring it forward. With two master degrees in music, he is also a creative in his own right, with a few singles and many creative collaborations under his belt.
—
Creative Workshops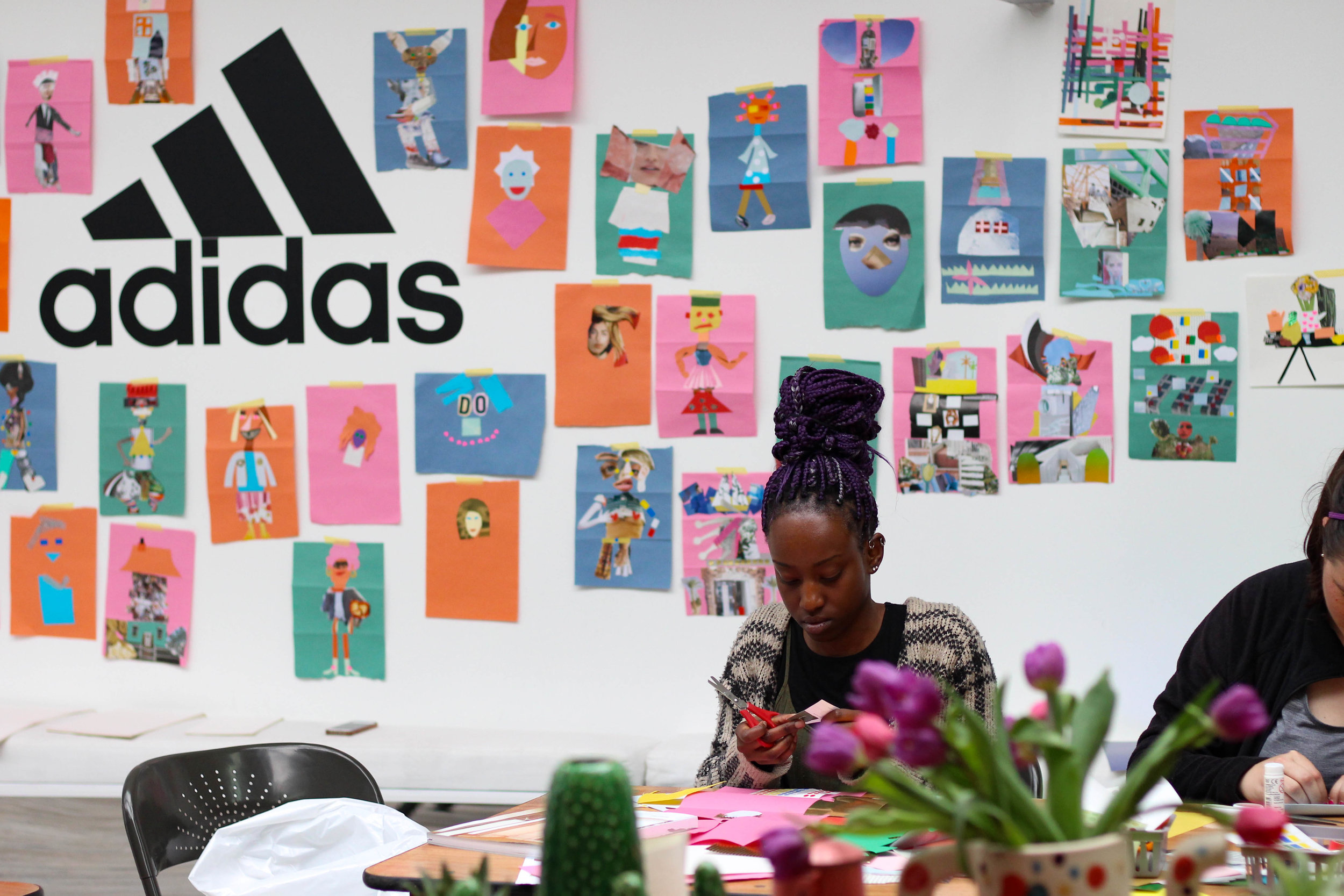 Collage Club is a workshop series celebrating the art of cutting and sticking! Embracing hands-on techniques and using scissors as a drawing tool, Collage Club will be hosting workshops that allow you to flex your creative muscles and get making without having to produce perfectly proportioned, boring drawings.
—
OhanaCBD Plant-based face oil workshop
OhanaCBD, a vegan, functional, CBD-infused skincare company, will be hosting a workshop to make a plant-based face oil. Learn the benefits of each plant-performing ingredients that will be used. This is about skincare as selfcare. Join Ohana to understand seed to self.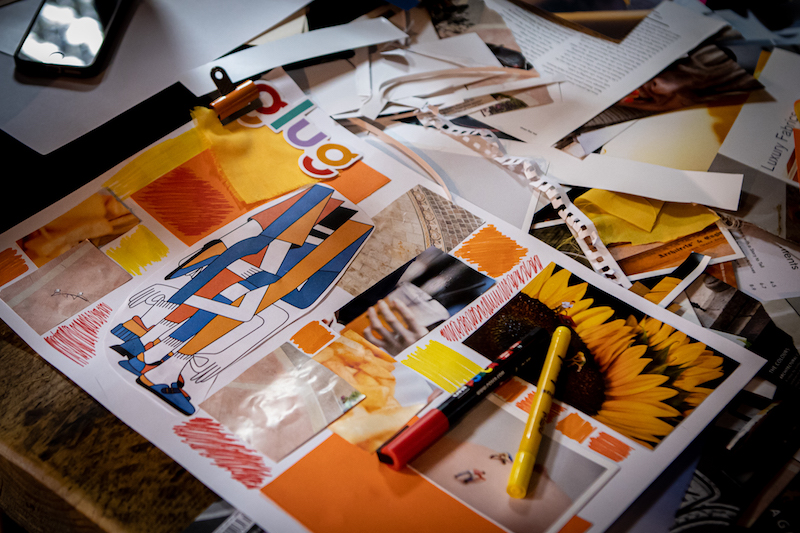 —
Events Partners.
We want to thank our lovely partners who all help us deliver our events in London and around the world. Big up to the best people around:

BALANCE — We look forward to our dose of BALANCE! A passion platform for those who care about themselves, their family, their society and, ultimately, the planet.

Fora — We're in love with Fora's co-working spaces. Keep an eye out for all the awesome stuff we're doing together!
If your company wants to get involved with Glug too, get in touch with Charlotte at charlotte@glugevents.com and we'll give you more information on what opportunities we've got in store for you.
—
[Please note that a refund is only available if the event is cancelled. It's OK to sell/give away tickets without notifying us in advance.]