Description
Gluggers!

We are back with the first GlugMCR of 2019!
Here at #GlugMCR we are big fans of creative storytelling, passion, the underdog and seeing ideas come to life. For this reason we bring you great speakers who are willing to share their experiences and inspire a new way of thinking. As always the £7-ticket includes a drink and a slice of pizza...
Make sure to grab a ticket quickly – last couple of times have been sell-outs :-)
And remember, we've got a new venue: Fairfield Social Club, 6 Temperance St, Manchester M12 6HR
*Please make note of the address above, the event invitation pulls through a different location*
See you there!
Team Glug Manchester



–


Line-up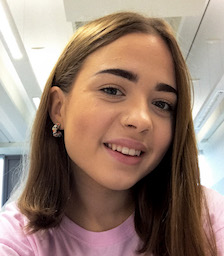 Yas Banks - Third Year Graphic Design student at The University of Salford
Yas loves working on the risograph machine; seeing how her designs are transformed through the colours of the riso. Yas always takes a playful approach in her work, pushing the brief as much as possible. When working on projects she likes to envision how it would impact society rather than just for my personal development, raising issues to start conversations through the power of design. With this in mind, Yas will discuss gender inequality in the creative industry.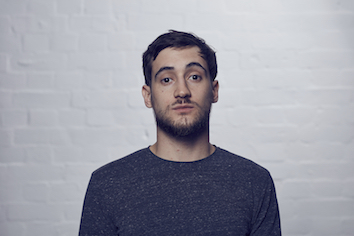 Joe Gosling (aka Bearded Joe) - Managing Director at Bearded Fellows
Joe Gosling (aka Bearded Joe) is the Managing Director of multi-award winning video and animation agency Bearded Fellows.
Having starred in and pirated a dubbed movie in China, Joe decided to pursue other creative avenues and co-founded Bearded Fellows. He is passionate about problem-solving with creative outputs and helping to empower the next generation of creative leaders by working closely with schools, colleges and young people to pass on the building blocks for creative education.
As well as heading up new acquisitions and strategy, Joe is currently working on losing his chimney sweep accent to get cheaper taxis up north.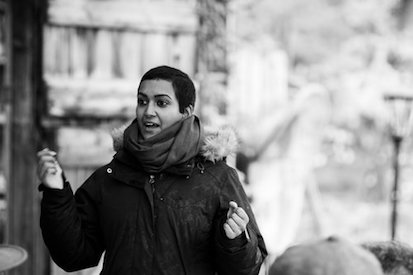 Vimla Appadoo, Service Designer at FutureGov


As a Service Designer at FutureGov, Vimla is bringing her passion for Service Design and putting the user at the heart of services to the forefront of public sector innovation. At 21 Vim co-founded a consultancy and won the NHS as her first Service Design client. Since then Vim co-founded SheSaysMCR, ran DrinkaboutMCR, Manchester Social Entrepreneurs, has been an advisor to the Youth Charter, is a Regional Ambassador for the Holocaust Educational Trust and is on the board for the Big Youth Group. Alongside that, Vim has been an advisor on international government tech missions and a mentor for various startup programmes. In 2016 Vim was voted on to the Northern Power Future List and in 2018 Vim won the Young Digital Leader of the Year award at Digital Leaders. Over her career Vim has made conscious decisions to bring her passion into her work so that she's feel that she's continuing to make a difference and doing the things that make her happy.
–
Events Partners.
We want to thank our lovely partners who all help us deliver our events in Manchester and around the world. Big up to the best people around:
Microsoft Surface — We're completely in love with the capabilities of the Surface devices. You'll be too!

Getty Images — Check out Creative Insights to refresh your thinking and find inspo for your next great idea!

GlugMCR Partners.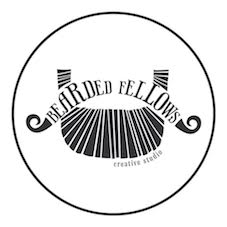 Bearded Fellows is an award-winning creative agency specialising in video and animation. With partnership and collaboration at their core, they connect with marketing teams to deliver full campaigns across all visual platforms. Bearded Fellows are communication experts who are passionate about demystifying the creative process and empowering creativity in all.
If your company wants to get involved with Glug too, get in touch with Charlotte at charlotte@glugevents.com and we'll give you more information on what opportunities we've got in store for you.
—
[Please note that a refund is only available if the event is canceled. It's OK to sell/give away tickets without notifying us in advance.]
Organiser of Glug Manchester – #11
Glug is a global creative community connecting, inspiring & educating creatives from all corners of the industry, and the world. For info on all of our shenanigans, events, projects and global chapters visit our website → www.glugevents.com 

Glug Manchester is hosted by:
Farm – https://wearefarm.com