Description
Gluggers!

Let's get our Glug on!
The time has come for another epic instalment of GlugMCR. We are big fans of creative storytelling, passion, the underdog and seeing ideas come to life. For this reason, we bring you inspirational speakers who are willing to share their experiences and showcase a new way of thinking. As always, the £8-ticket includes a beer and a slice of pizza...
Make sure to grab a ticket quickly – last couple of events have been sell-outs and you don't want to miss this one!
AND, we're back at good ol' Cooper Hall in the Northern Quarter!!
See you there!
Team Glug Manchester
–


Line-up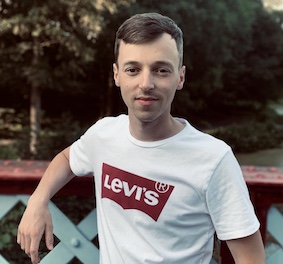 Jon Francis - Third-year BA (Hons) Graphic Design student at Bolton School of the Arts
Jon Francis has a particular interest in both editorial design and advertising. He's spent his summer working on personal projects and successfully completed a work placement at AMV BBDO in London.
Prior to starting university Jon served in the British Army. His presentation explores how he has adapted the British Militaries values and applied them to his studies and life as a designer.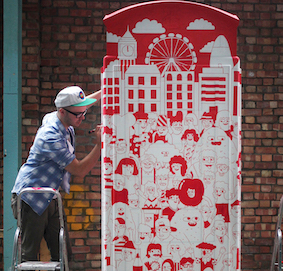 Dan Woodger - Freelance Ilustrator and Animator
Dan Woodger is a freelance illustrator & animator living and working in Kingston Upon Thames, London. His unique brand of bright, colourful, character based work has seen Dan collaborate with some of the world biggest companies including Apple, McDonalds, The New Yorker, Samsung, TFL & Netflix.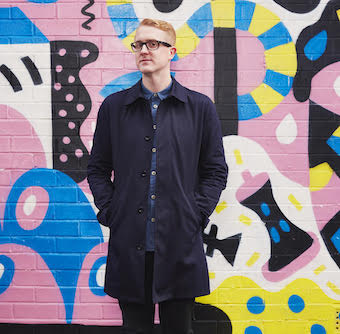 Adam Rix - Creative Director at Music

Adam has a passion for making work that moves people. He works closely with clients to understand their business and their audiences before combining creativity, strategy and instinct to bring to life crafted, effective ideas that live anywhere. Past and present clients include Absolut, BBC, Deloitte, Dr. Martens, MCFC, Mercury Records, Nike, Puma, Silver Cross, Tate, Universal Music and U+I.
–
Event Partners.
We want to thank our lovely partners who all help us deliver our events in Manchester and around the world. Big up to the best people around!
GlugMCR Partners.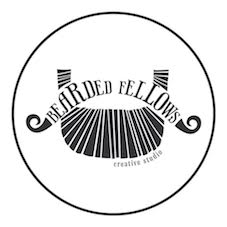 Bearded Fellows is an award-winning creative agency specialising in video and animation. With partnership and collaboration at their core, they connect with marketing teams to deliver full campaigns across all visual platforms. Bearded Fellows are communication experts who are passionate about demystifying the creative process and empowering creativity in all.

Prolific North Limited is an independently-owned publishing and events company based in Manchester. Launched in January 2013, it is now established as the leading news and events hub for the media, marketing and creative sector in the North. With around 100,000 unique visitors a month, our website is the go-to place for breaking news and features on the fast-growing creative industries of Manchester, Leeds, Liverpool, Sheffield, Newcastle and the whole of the North.
—
If your company wants to get involved with Glug too, get in touch with Charlotte at charlotte@glugevents.com and we'll give you more information on what opportunities we've got in store for you.
—
[Please note that a refund is only available if the event is canceled. It's OK to sell/give away tickets without notifying us in advance.]
Organiser of Glug Manchester – #13
Glug is a global creative community connecting, inspiring & educating creatives from all corners of the industry, and the world. For info on all of our shenanigans, events, projects and global chapters visit our website → www.glugevents.com 

Glug Manchester is hosted by:
Farm – https://wearefarm.com