Description
Gluggers!

Let's get our Glug on!
The time has come for another epic instalment of GlugMCR. We are big fans of creative storytelling, passion, the underdog and seeing ideas come to life. For this reason, we bring you inspirational speakers who are willing to share their experiences and showcase a new way of thinking. As always, the £8-ticket includes a beer and a slice of pizza...
Make sure to grab a ticket quickly – last couple of events have been sell-outs and you don't want to miss this one!
AND, don't forget we're back at good ol' Cooper Hall in the Northern Quarter!!
See you there!
Team Glug Manchester
–


Line-up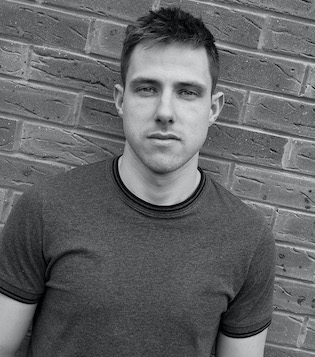 Jordan Burns, freelance product designer
Jordan is a freelance product designer, based in North Wales and working across the UK, spending most of his time running around chasing interesting projects and ideas.
Jordan works across multiple disciplines helping to bring products to market, working in everything from branding to manufacture engineering. Spending the last two years working freelance Jordan has helped to create products like solar lamps, gas masks, medical equipment and advanced military sighting systems.
His talk will focus on the techniques we can use to design our own future – speculating about how things could be and how exactly to make them real.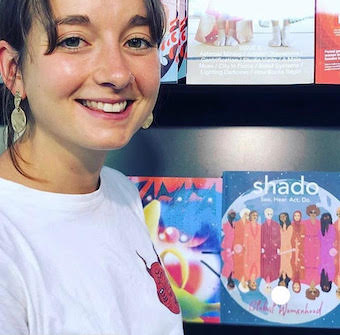 Hannah Robathan, co-founder and co-editor-in-chief of shado
Hannah Robathan is the co-founder and co-editor-in-chief of shado, a new multimedia platform driving change at the intersection of arts, activism and academia. shado stands for See. Hear. Act. Do., and unites and celebrates the work of those at the frontline of social, political and cultural change. Most importantly, shado exists for the purpose of self-representation. We believe that those with lived experience of an issue or injustice are best placed to discuss and advocate for meaningful change in that space: shado is a platform for such people.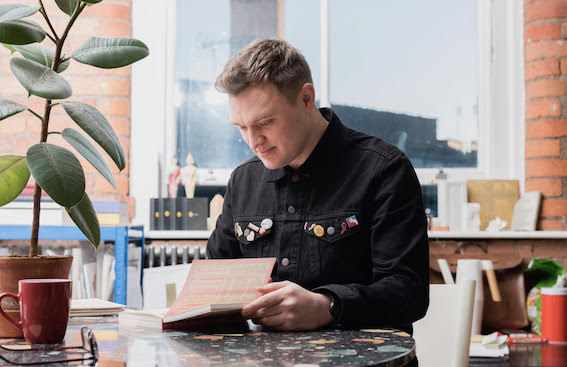 Craig Oldham - Creative Director and Founder at Office of Craig
Craig Oldham has been named as one of the most influential designers working in the UK, and has written books on a range of topics, including education, culture, and politics. His practice, Office Of Craig, has been ranked as one of the top 20 in the UK, and he is creative director of Rough Trade Books.
–
Event Partners.
We want to thank our lovely partners who all help us deliver our events in Manchester and around the world. Big up to the best people around!
GlugMCR Partners.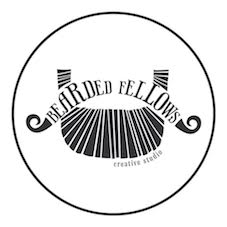 Bearded Fellows is an award-winning creative agency specialising in video and animation. With partnership and collaboration at their core, they connect with marketing teams to deliver full campaigns across all visual platforms. Bearded Fellows are communication experts who are passionate about demystifying the creative process and empowering creativity in all.

Prolific North Limited is an independently-owned publishing and events company based in Manchester. Launched in January 2013, it is now established as the leading news and events hub for the media, marketing and creative sector in the North. With around 100,000 unique visitors a month, our website is the go-to place for breaking news and features on the fast-growing creative industries of Manchester, Leeds, Liverpool, Sheffield, Newcastle and the whole of the North.
—
If your company wants to get involved with Glug too, get in touch with Charlotte at charlotte@glugevents.com and we'll give you more information on what opportunities we've got in store for you.
—
[Please note that a refund is only available if the event is canceled. It's OK to sell/give away tickets without notifying us in advance.]
Organiser of Glug Manchester – #14
Glug is a global creative community connecting, inspiring & educating creatives from all corners of the industry, and the world. For info on all of our shenanigans, events, projects and global chapters visit our website → www.glugevents.com 

Glug Manchester is hosted by:
Farm – https://wearefarm.com