Description
Hello Gluggers,
There are two certainties in life, death and taxes.
Talking about taxes is boring, but death can be fascinating. Everything has an end to it - products reach end of life, teams fall apart, businesses fail, and even our own lives end. We leave memories and legacies in our place, but even memories have lives of their own that fade or are distorted throughout generations.
What does it mean to die? What does a beautiful end look like? How can we cope with this? How can we interpret this in our businesses? How can this inspire new avenues for creativity?
Join us as we bring some of the most exciting and passionate minds together to explore these and more questions, and be part of Stockholm's new old creative industries event series!
We are here for all creatives. You might be an artist, a designer, a musician, or involved in the creative disicplines from any other direction, or even just interested in them! Come along and find your tribe of curious, passionate, creative individuals!
Glug is a global creative community connecting, inspiring & educating creatives from all corners of the industry, and the world. For info on all of our shenanigans, events, projects and global chapters visit our website → www.glugevents.com
Speakers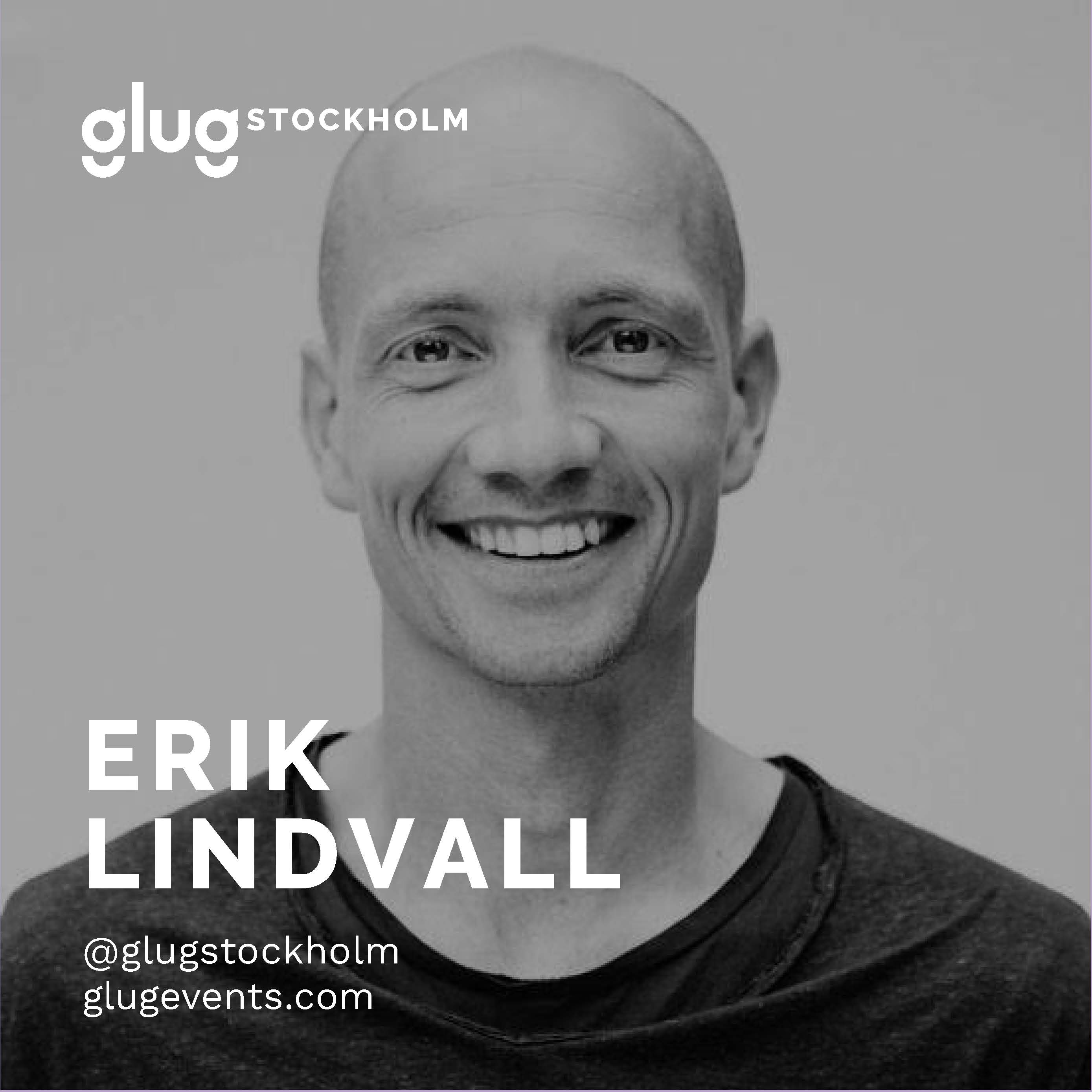 Erik Lindvall
Photographer and director since late 90s.
Since 2011 co-founder of Guringo AB, a transdisciplinary creative studio that designs and develops content and concepts for various productions that range from TV, film and multimedia to experimental design and architecture.
I believe that all design is experience-design. When it comes to an experience though, we must think in actions, first and foremost. But rather than telling the participants a story, we ask them to take certain actions so that they will understand the story. Or in the case of interactive events, forge stories for themselves from the contexts we have designed for them.
I also believe in visions and the power of embracing all aspects of being human. In finding alternatives to keep doing what we like, but in other ways. In this way, we create a better society without a constantly bad conscience.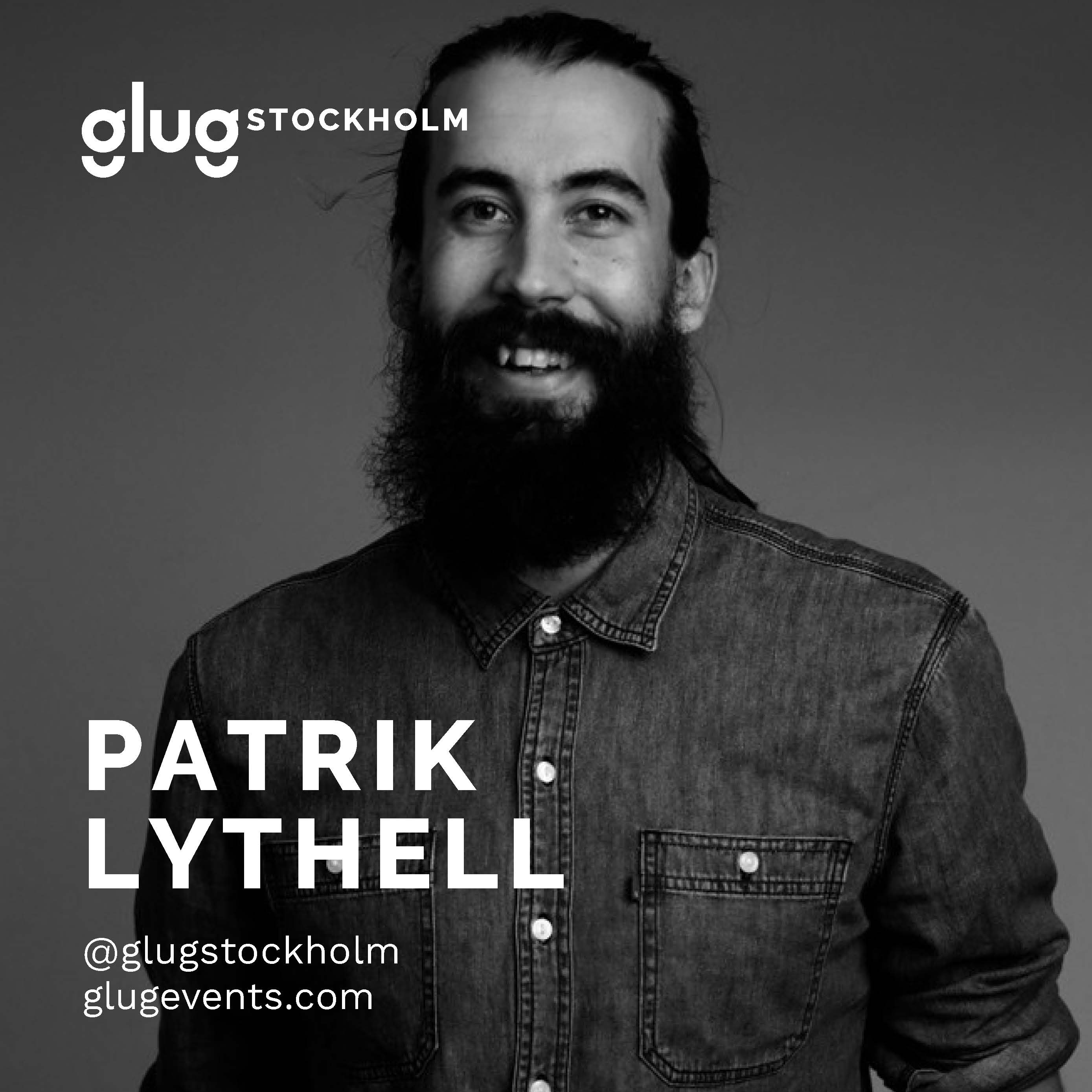 Patrik Lythell
Creative Director at Oh My!

Patrik Lythell is one of few Creative Directors with a Github profile. With a background in web engineering fused with the world of ad agencies he has his own outlook on how to create campaigns and run an agency in todays ephemeral media landscape.
Organiser of Glug Stockholm presents Death