Description
Gluggers, it's time!

Time for a celebration of summer, of creativity, of friends, of the industry and of you!
Together with CANNT Festival & Creative Equals, Glug London is once again back at Cargo in Shoreditch. We've pre-invited a whole host of featured agencies, brands and studios joining us on the night. 50 of them, to be specific. This is our largest Summer Party to date, and we're serving up endless opportunities for some good ol' Notworking with existing, and new, friends. We know it's going to be an afternoon filled with sunshine, good vibes, a lot of beers and ace people so make sure you get your ticket now, guys!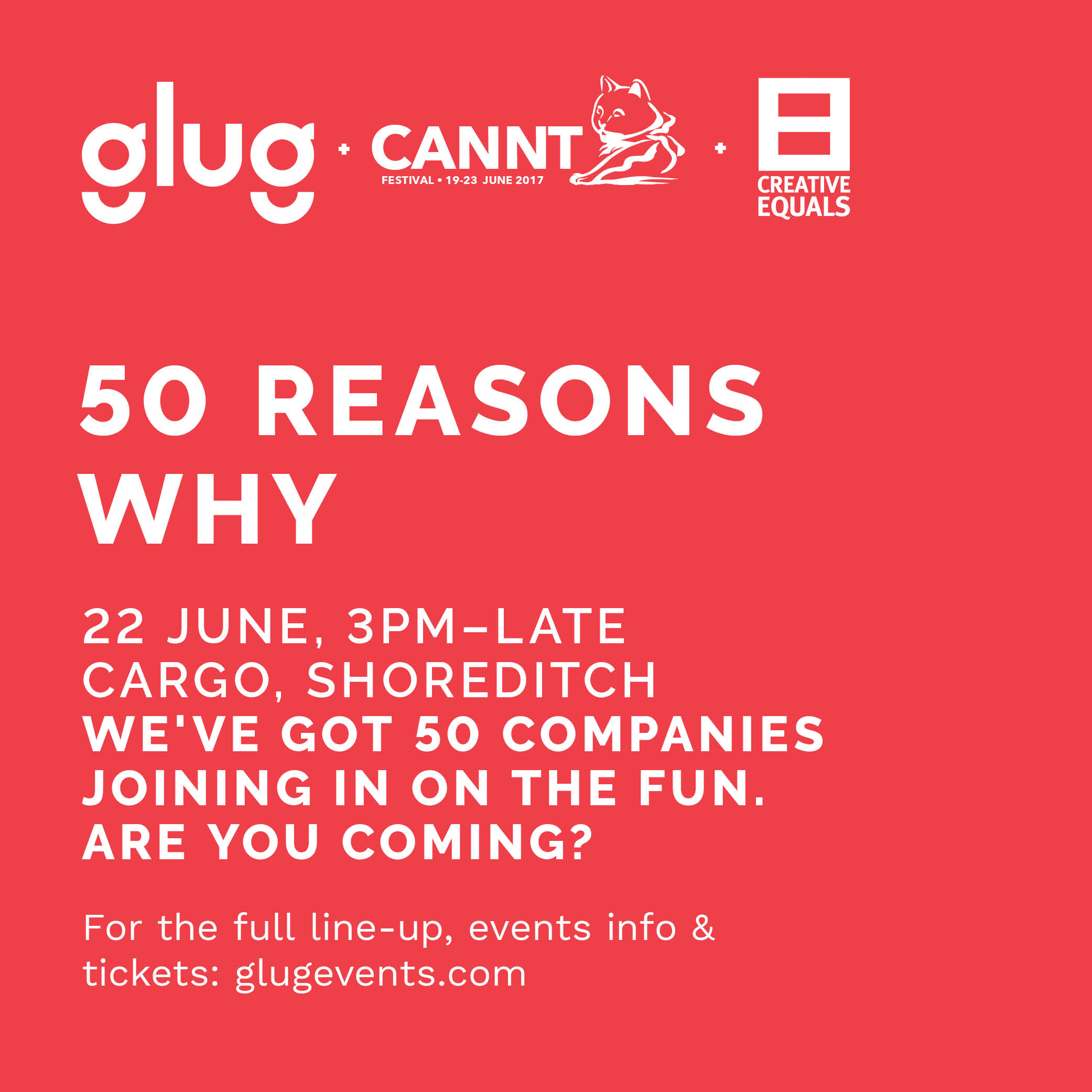 – KEY DEETS –


Featured Agencies — What?
On the night all of our featured agencies are bringing down 4 reps. They're all ready for some Notworking & will be sharing all the in's, out's, up's & down's (not that there are any, mind...) of where they work, what they do and how they got there.

So..... Are you looking for a job? Do you want new friends? Want to meet someone from a specific agency? Fancy knowing how someone got to where they are now? Interested in growing your network? Well then, this will be the place for you to be.
Here's who's joining us during the afternoon: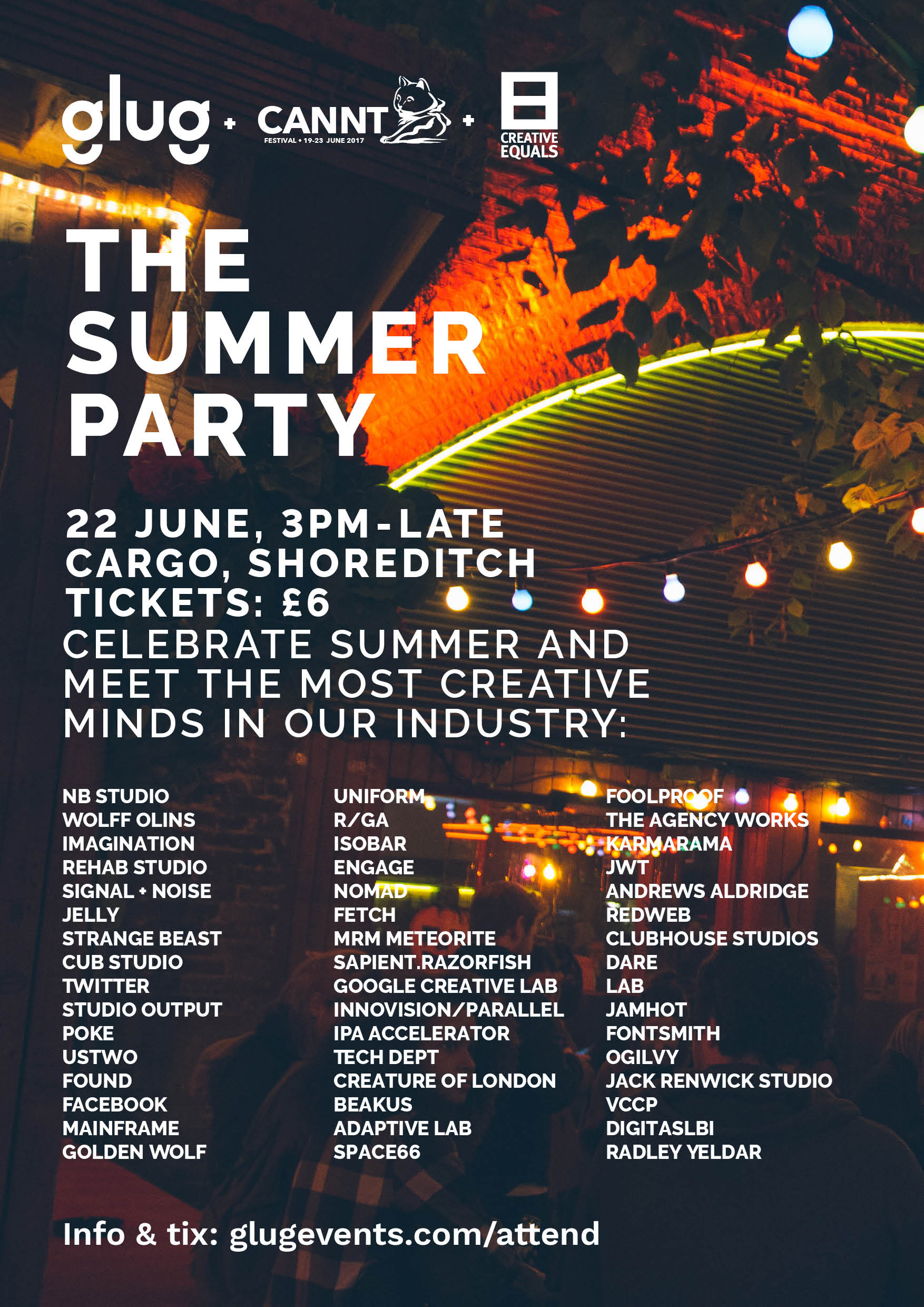 We've also made sure to invite our bessie Community & Network mates, so you'll be able to mooch around and find representatives from: Creative Equals, Bloom, IPA, BIMA, Dentsu Aegis Network, PrideAM, SheSays, Stripes, Young Creative Council too.

–


Afternoon Start — late night Finish
We kick off at 3pm and will be at Cargo all night long – do mind that early bird's gets the best shot at meeting our agencies, as well as getting a drink (or a few!) from the bar. No entry after 7pm.


–

Ticket Price – Including a donation
Not only are we serving you this summer's best opportunity to meet some amazing industry people, plus a beer or two. What's even better is that in the ticket price (£6) you're supporting Creative Equals x CANNT's fund "CANNT get to London" with a £1 donation.
We're expecting these tickets to go quicker than you can read through the rest of this event copy, so make sure to grab one before it's too late ;-)


–


We'll see you there!!!
Team Glug, CANNT & Creative Equals

–


[These tickets are not refundable unless the event is cancelled. Please note that you're allowed to sell them onwards without notifying us about name-swaps, though.]