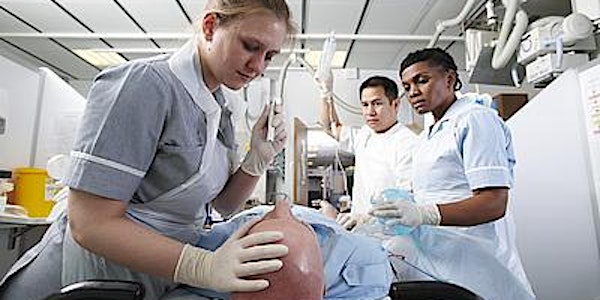 GM-CAT Launch: Collaborating to improve trauma care across Greater Manchest...
Event Information
Location
MANDEC
3rd floor University of Manchester Dental Hospital
(Entrance on Bridgeford Street)
Manchester
M15 6FH
United Kingdom
Description
Join us for the official launch of the Greater Manchester Academic Centre for Acute Tissue Injury and Trauma Care (GM-CAT). This new alliance works across MAHSC partners and aims to ensure the NHS within Greater Manchester delivers world-class trauma services underpinned by research, education and training.
Lunch is provided and will be followed by a diverse range of talks from both local and national leads, including Professor Matt Costa, NIHR National Specialty Lead in Injuries and Emergencies.
This event will include an opportunity to learn more about GM-CAT, have your say on its future directions and discover how to get involved.
Programme
Meeting Chairs:
Paul Dark, Professor of Critical Care Medicine, University of Manchester, Academic Director GM-CAT, NIHR National Specialty Lead
in Critical Care and Consultant, Salford Royal NHS Foundation Trust
Martin Smith, Clinical Director of Greater Manchester Trauma Collaborative and Consultant in Emergency Medicine, Salford Royal NHS Foundation Trust


1:30pm - LUNCH
2:00pm - Welcome
2:10pm - MAHSC
2:20pm - Trauma service across Greater Manchester
2:40pm - Measuring the impact of UK Trauma Centres
3:00pm - Beyond hyper-acute care
3:20pm - BREAK
3:40pm - Evidencing unmet need in wound care and injury management
4:10pm - National perspectives: Injuries and emergencies
4:40pm - Social responsibility and global challenges
5:10pm - Official launch of GM-CAT plus how to get involved
Join the conversation now on twitter: @gmcat_MAHSC
Date and time
Location
MANDEC
3rd floor University of Manchester Dental Hospital
(Entrance on Bridgeford Street)
Manchester
M15 6FH
United Kingdom