Description
Following on from our previous International Trade Forum in February, we are delighted to announce our next event will take place on the 29th June 2017 with the theme of International Connectivity.
The Forum is kindly sponsored by Turkish Airlines and Manchester Airport Group and will discuss how the airport transformation is increasing international connectivity and enhancing trade. Air transport helps to generate trade, promote tourism and create employment. Increased international connectivity helps to facilitate logistics and moving goods, as well as transporting business passengers.
According to the Oxford Economics, businesses place a huge emphasis on good air links when choosing a country to do business with, as well as air transport services and the location.
Along with Manchester Airport, Turkish Airlines will also be discussing their SME corporate club and how this offers better value for companies doing business overseas. Come along to our Trade Forum to learn how the growth of Manchester Airport is bringing great opportunities for international business to North West companies.
Opportunity to win x 2 Business Class tickets with Turkish Airlines!*
---
Agenda
8:00 a.m. Registration, Networking & Breakfast
8:30 a.m. Welcome by GMCC International
8:40 a.m. Ismail Selim Ecirli - Turkish Airlines
9:05 a.m. Adam Jupp - Manchester Airport Group
9:30 a.m. Guy Williams - TradeRiver
9:40 a.m. Question and Answer Session
10:00 a.m Turkish Airlines Prize Draw
10:05 a.m. Close and Networking
10:30 a.m. Optional 1-2-1 meetings
To book your post-event meeting please tick the relevant boxes on the order form and we will schedule your meeting.
---
PLEASE NOTE THIS EVENT IS NOW CLOSED FOR SERVICE PROVIDERS.
The discussion, networking and support carries on beyond the meetings on the GM Chamber International Trade Hub LinkedIn Group - http://bit.ly/1NmoEBs.
---
WHO IS THIS EVENT SUITABLE FOR?
Experienced and Non-Experienced Exporters and Importers

Service providers who offer valuable advice and support to exporters and importers are welcome to attend, however, places for services providers are limited as priority will be given to exporting and importing companies.
REGISTRATION AND COST:
Member – 1 free place per company (Additional places charged at £10 +VAT)
Non-Member - £30+VAT (Please note: Invoice will be raised once your place is confirmed)
IMPORTANT NOTE ON REGISTRATION
As we want to create a unique platform for exporters and importers to discuss, share best practice and access high level expertise from the Chamber and our partners, we expect demand for attendance to be high and therefore registrations will be verified in order to ensure a non-sales environment. Your place will be confirmed via email by a member of the International Trade Team.
---
CANCELLATION TERMS & CONDITIONS
Due to high demand, if you are unable to attend the International Trade Forum, please cancel at least 2 working days before the event. Your cancellation must be in writing and sent to exportbritain@gmchamber.co.uk. Failure to cancel via email will result in an administrative fee being invoiced as follows:
Members: £10 +VAT Per delegate
Non-Members: No refund of the attendance fee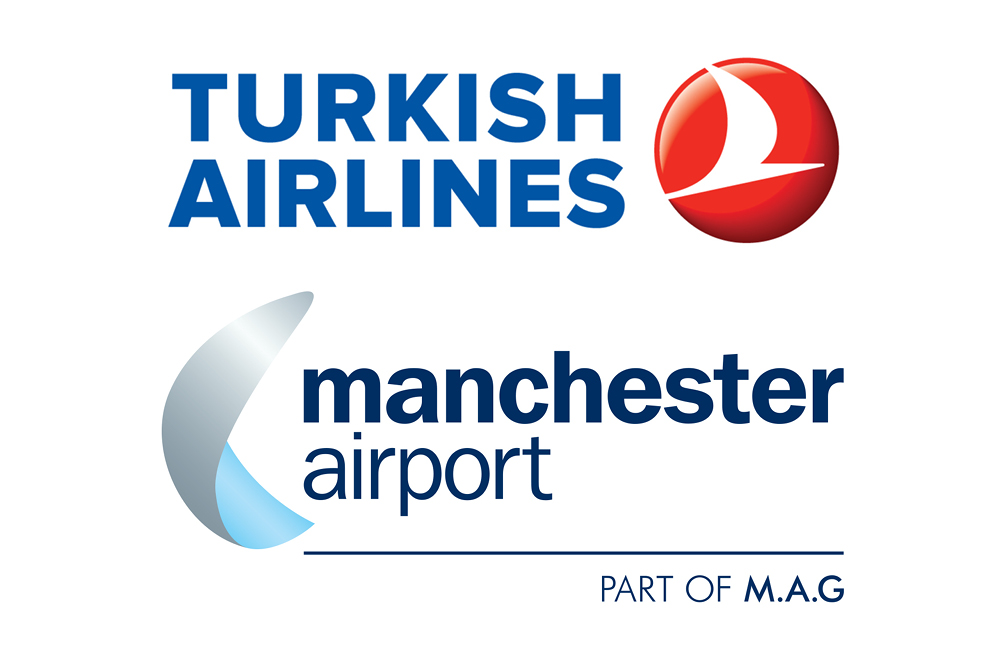 * T&Cs apply - 2 x Business Class tickets from Manchester to Istanbul to be redeemed before the 30th October 2017. Travel dates must exclude school holidays. All applicable taxes and surcharges for the air ticket will be paid by Turkish Airlines, seats are subject to availability at the time of booking.