Future Economies Seminar Series
About this event
Wednesday, 15 December (17.15 - 18.30)
Online Event (registration opens from 3 December)
GM Clean Air Zone: helping the city to breathe?
On 30 May 2022, Greater Manchester will introduce a GM-wide Clean Air Zone to improve air quality across the city region.The levels of pollution in the city region breach legal requirements and to remedy this, this policy will implement daily charges on the owners of any commercial vehicles that do not meet the latest emissions standards.Awareness of this policy is low, as is awareness of schemes that will be introduced to provide financial support to businesses.In this seminar, we'll provide an overview of the challenges that the city must face as well as the rollout of the scheme. It will also provide a forum for businesses, policymakers and academics to discuss the problems and solutions to air quality in the UK's cities.
Participants:
Chris Fletcher, Director of Policy of Communications, Greater Manchester Chamber of Commerce
Christian Spence, Head of Economic Data & Analytics, Future Economies Research Centre, Manchester Metropolitan University
Megan Black, Head of Logistics & Environment, Transport for Greater Manchester
Mark Currie, Chief Executive, Mantra Learning
Future Economies Seminar Series in association with Greater Manchester Chamber of Commerce
October 2021 sees the re-launch of the Future Economies Seminar Series, in association with Greater Manchester Chamber of Commerce, that brings together the latest academic research with the views and experience of business leaders, policymakers and wider civil society. The seminar series started in 2019 alongside the launch of the interdisciplinary Future Economies Centre for Research and Knowledge Exchange at Manchester Metropolitan University, whose remit is to better understand the challenges of future economies and to work, through its academics and engagement with strategic partners, to help business, the public sector and wider society respond to them.
The bringing together of this practice-focused and applied research centre with the UK's largest Chamber of Commerce provides a monthly forum to support open conversation between leading academics, businesses and policymakers to drive innovation and collaboration on the principal challenges to sustainable and equitable economic growth in our communities.
The topics covered are broad but engage directly with contemporary policy challenges, including post-Covid recovery and post-Brexit growth, transport, decarbonisation and clean air, local government finance, investment and the levelling-up and devolution agendas, the future of industrial strategy and pensions provision, and many more.
The seminar series is designed to create a forum to support the university's knowledge exchange programme, recognising that there are too few avenues for genuine interaction and mutual learning between academia, business and wider society.
More information will be published shortly on our websites at www.mmu.ac.uk/future-economies and www.gmchamber.co.uk.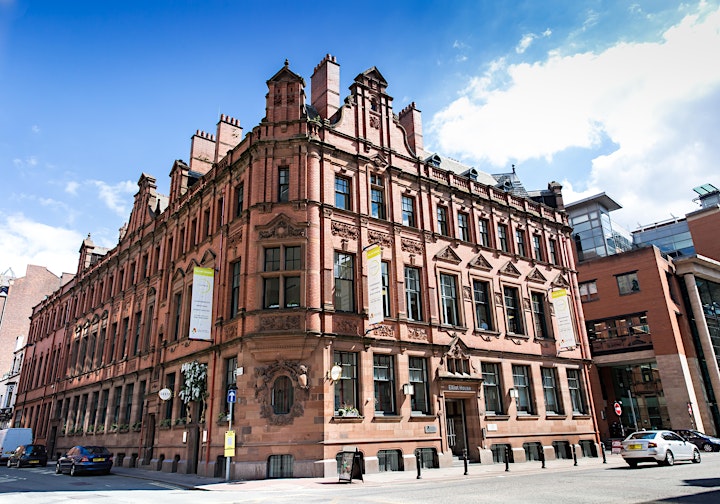 Please note that due to the increased concern over Covid-19 this seminar will take place online only via Teams (a link will be sent to all registered attendees in advance of the event) and will also be streamed live on Future Economies' YouTube channel at https://www.youtube.com/channel/UCqdXcCOLGaGaOY3gCwa1E6Q