At this pivotal moment, as the Covid response gives us glimpses of what's possible, we invite you to step into a courageous space for change
About this event
None of us know quite how we get from where we are to where we need to be, there is an opening for systemic change. To meet this we need space to attend to our inner conditions, so we can be fully ready to show up and respond to our outer conditions.
Whether focused on homelessness, inequality, poverty, racism, climate change or the numerous other interconnected challenges we face, it is a time to gather, to navigate these times together.
We are inviting you to step into a courageous space with us, following the ULab process for 'transforming business, society and self' as used by Scottish Government, and numerous organisations, businesses and communities around the world.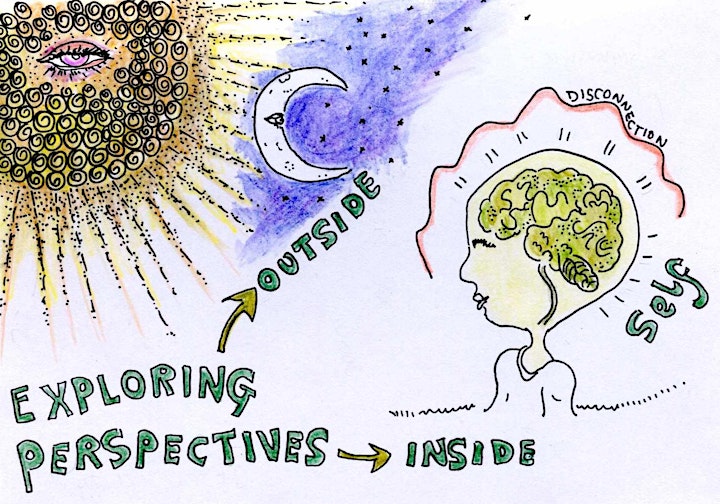 The purpose of the journey is to help us see deeper themes and possibilities by reflecting more deeply and broadly. Each session will support us to hear different perspectives, and include exercises to help us make sense of what we are seeing, and finding new ways to respond. There's intentionally no predetermined outcomes in this process, instead it creates space for something new to emerge.
We will offer fortnightly sessions online from June through to August, currently planned to be Friday afternoons from 2-3.30pm*...
12th June: Skills to tune our senses - session 1
26th June: Skills to tune our senses - session 2
10th July: ULab session 1 - Co-sensing
24th July: ULab session 2 - Presencing
7th August: Ulab session 3 - Co-creating
21st August: ULab session 4 - Co-evolving
We would love you to join us, as a participant, as a witness, and/or as an artist. Places for the sessions will be limited, so please sign up for the events you can attend, and we ask you to make sure you update your RSVP if you can no longer make it.
You can find out more and follow our journey at gmulab.wordpress.com, content which we will co-create together as we go.
*If you are excited to participate but this time doesn't work for you, please let us know. There may be possibilities to change the time, or to enable other ways for you to get involved.