Go Ahead Remix: Go Ahead Remix is a music documentary film set in Taiwan
About this event
A discussion with Film makers Charlotte Sawyer and Dr Chen-yu Lin highlighting one of the largest music festivals to take place globally during the pandemic.
When: Thursday 9 December 2021 (12:30-15:00)
Hybrid mode: Streamed online and speaker on campus in person in Room C12 Monica Partridge Building, University Park
12:30-3:30 lunch provided in Room C12 Monica Partridge Building, University Park
13:30-15:00 talk starts online and in Room C12 Monica Partridge Building, University Park
Go Ahead Remix is a documentary set in Taiwan that captures the zeitgeist at Megaport Festival, a music festival took place during the global pandemic. From the early 2020 to mid-May 2021, Taiwan was highly successful in fighting COVID-19 in the early days of the pandemic. In March 2021, Megaport Festival welcomed 40,000 attendees, while the organisers and audiences following strict guidelines and health protocols. The headliner was not a conventional musician but Taiwan's Digital Minister Audrey Tang. Backstage and on-stage, the film explores a unique musical collaboration between Audrey Tang and the Metal band, Chthonic.
Following Stuart Hall's notion, popular culture is an on-going site of struggle— symbolic and material, local yet global. This film examines the distinctive and intertwined relationships between music and politics: firstly, it considers Megaport Festival as a site where a wide range of issues— including Taiwan-China relations, human rights issues in Hong Kong, Tibet, and Xinjiang— were articulated and performed. Secondly, through following politicians and organisers, the film looks at policies in Taiwan that contained the spread and how they were implemented in the festival. Finally, it follows the journey of the audience indicating that music plays a vital role in identity construction and youth empowerment.
While introducing the case of Taiwan, this film exhibits interconnectedness of the post-pandemic culture and politics on a global scale. The target public audience of the film include festival organisers and goers, policymakers, and people interested in the future of large gatherings worldwide. While the film was screened once, we will continue to explore channels for distribution in the UK and beyond. It deserves to be recognised for it provides a timely and in-depth understanding of Taiwan through research and filmmaking. Moreover, the functions of arts and culture under the pandemic have been re-articulated, re-examined, and revealed.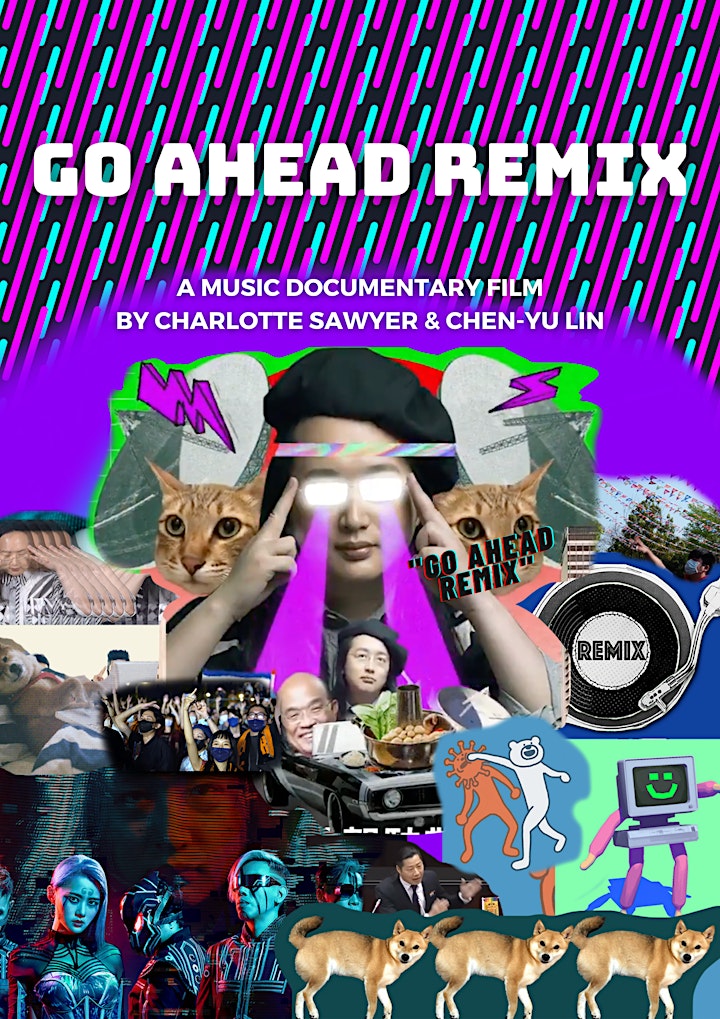 Organiser of Go Ahead Remix - Music Documentary Film