Description
Join us on 4 July for this evening event in the beautiful surroundings of 19 Brook Mews, Mayfair, London and learn how to take your products or services to the USA. We'll be joined by experts and entrepreneurs who will share their top tips, advice and opportunities for the region.
Why the US?
The United States of America is the largest, most competitive and technologically advanced economy in the world. US gross domestic product (GDP) has consistently seen growth of 1.8% or more since 2011. It is the UK's top export destination.
The US is the world's largest market and it has the world's largest private sector. It also has:
low regulatory barriers
minimal language barriers
access to global supply chain, which can lead to exports for other markets
a strong rule of law
(Data from Department for International Trade)
Event agenda:
18.00: Registration and welcome drinks
18.30: Welcome to the US: What is the opportunity for British businesses?
Emma Greenfield, head of events at Enterprise Nation will speak to David Slater, director of trade, KPMG
18.40pm: Let's get down to business
A panel of experts will answer your questions on topics including:

business culture
current trade regulations
tax and legal systems
resources and organisations for support
Panel includes:
David Slater, director of trade, KPMG
Jason

Kumpf, alliance manager,

OFX
Clive Drinkwater, Director for the North West, Department for International Trade
7.15pm: Exporting to the US with Amazon
Jason Bell and Vanessa Dodd from the Amazon Global Selling Team explain how to export to the US using Amazon.
7:45pm: Meet the exporters: A panel of entrepreneurs share their stories and top tips
Tim Gentles, Drillboard

Ricky Kothari, S

ticksology

Alice Whiteley, Yawn
8.15pm: - 9pm: Networking, drinks and canapes
What did other entrepreneurs think of our Go Global events?
Just to say thank you for a very interesting and enjoyable event last night. I thought all the speakers were excellent, and the way it was organised into different parts worked really well. Met some very interesting people too. It was a lovely venue too with delicious food and good wine!
Juliet Munro, founder, Giggy and Bab
It has inspired me to explore further the idea of exporting my step stools to China - not sure if it's doable but worth putting out feelers, now I know where to go!
All the best,
Juliet Munro
Go Global to the US is supported by:
OFX: Make your overseas money transfers straightforward, stress-free and cost-effective
KPMG: Achieve your growth ambitions through our deep business and industry expertise with a dedicated focus
Amazon: Whether you are new to selling globally or a seasoned exporter, Amazon makes selling internationally simpler and easier.
Department for International Trade: Explore the potential of exporting with guidance, services and support from the Department for International Trade.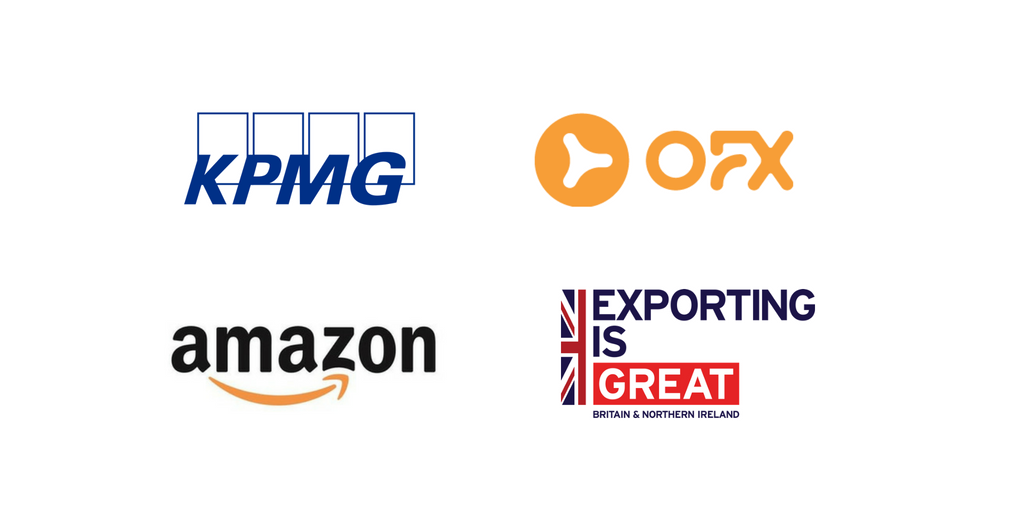 About Enterprise Nation
We know that starting a business comes with a tough job description. That's why we created Enterprise Nation, the UK's most active small business network.
Enterprise Nation membership gives you access to exclusive opportunities to grow your business and can connect you with over 70,000 entrepreneurs and business experts who can help. Membership is just £10 a month and you can cancel at any time. By selecting the 'plus membership' ticket, you'll automatically get 25% off this event too!