Description
Join us on 4 July for this evening event in the beautiful surroundings of 19 Brook Mews, Mayfair, London and learn how to take your products or services to the USA. We'll be joined by experts and entrepreneurs who will share their top tips, advice and opportunities for the region.
Why the US?
The United States of America is the largest, most competitive and technologically advanced economy in the world. US gross domestic product (GDP) has consistently seen growth of 1.8% or more since 2011. It is the UK's top export destination.
The US is the world's largest market and it has the world's largest private sector. It also has:
low regulatory barriers
minimal language barriers
access to global supply chain, which can lead to exports for other markets
a strong rule of law
(Data from Department for International Trade)
Event agenda:
18.00: Registration and welcome drinks
18.00 - 20.00: Talks from experts and entrepreneurs, to be announced
20.00 - 21.00: Drinks and canapes
Go Global events are powered by:
OFX: Make your overseas money transfers straightforward, stress-free and cost-effective
KPMG: Achieve your growth ambitions through our deep business and industry expertise with a dedicated focus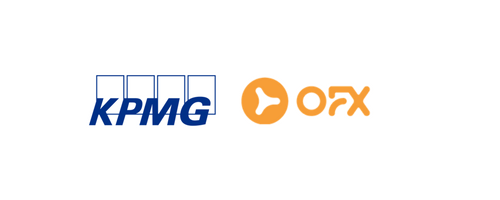 About Enterprise Nation
We know that starting a business comes with a tough job description. That's why we created Enterprise Nation, the UK's most active small business network.
Enterprise Nation membership gives you access to exclusive opportunities to grow your business and can connect you with over 70,000 entrepreneurs and business experts who can help. And by selecting the 'plus membership' ticket, you'll automatically get 25% off this event! Discover the full range of member benefits today.
For a full refund, cancellations must be made at least 48 hours prior to the event.
Please note, in the event you are unable to attend this event due to cancellation from yourself or Enterprise Nation, we are unable to refund any associated costs such as hotel or travel.