Description
Two pricing options available - please see below
Enterprise Nation's second mission of 2017 will take us to the city that never sleeps and the hub of retail business in the US. The trip is a fashion, beauty and accessories focused mission offering UK business owners the chance to understand the opportunity of the US fashion and beauty market, meet with customers, visit stores, discover how to do a successful pop-up, attend a fashion show, meet local partners, hear from trade experts and devise a plan to successfully enter the US market.
The US remains the undisputed leader of the retail industry, accounting for almost 30% of the world's consumer market and with an expenditure of $10 trillion. It's the ideal environment for UK fashion, beauty and accessory businesses to look to as an export market.
The four-day, three-night mission from 14-18 July is open to just 25 fashion, beauty and accessory brands.
The programme includes visits to the Fashion on the Hudson fashion show, an evening event on how to do a successful pop-up, exclusive tours around fashion & beauty stores in Manhattan, meetings with tax, trade and finance experts, plus a one day pop-up giving you a real opportunity to test the market and make sales.
You'll meet key industry contacts and fellow fashion & beauty entrepreneurs on a mission that's been created to ensure you:
discover how to do business in the US

meet large, niche and online retailers

make sales and connections as part of a pop-up showcase

form collaborations with US partners and fellow mission go-ers
PLUS included in the price is a free morning ticket included to the Fashion Exchange in London giving you an opportunity to meet UK retail buyers before you jet off across the Atlantic to New York that very same day.
Full programme
Day one: Friday 14 July
Flight from London (evening departure) to New York (evening arrival) - for those booking flights with Enterprise Nation
Day two: Saturday 15 July
9.00am-10.00am: Taking a British brand to New York: Store visit to Seraphine (Soho)
We'll be meeting the team behind Seraphine, the maternity wear brand favoured by royalty, actresses and rock stars, who will tell the story of setting up shop in New York.
12.30pm – 4.00pm: Fashion Show on the Hudson 2017
Be inspired by the rise of the independent fashion houses in New York at this live show.
6.00pm - 8.00pm: How to do a New York pop-up evening talk
With special guests:
Josh Yentob, Appear Here

Ana Pelucarte, Pop Up Mob

Eric Ho, miLES

Megan Berry, by REVEAL
8.00pm Close and return to hotel
Day three: Sunday 16 July
10.00am - 4.00pm One day fashion, beauty and accessories pop-up
A chance for you to get feedback from key industry contacts and make sales to locals.
Evening: A free evening. Go explore!
Day four: Monday 17 July
10.00am - 11.00am: Taking the leap across the pond – how to build a global customer base on a local scale
Making that leap across the pond can seem daunting, especially considering the volume of global brands who are all competing to put their stake firmly in the US online retail industry. During this session, Ashleigh Williams (Wix.com) will share her advice on:
What to consider when making the leap across the pond
Top tips to make a stamp on the US online retail market
11.00am - 11.45am: Meet the marketplace: Etsy
Meet Kelsey Taylor Hunt, Mechandising specialist at Etsy, a marketplace with 28.6million active buyers and 2.39 billiion dollars worth of annual gross sales.
12.00pm: Trends in the US apparel marketing
Eric Fisch, Apparel industry expert of HSBC will give insight on industry trends and the value of British products to US consumers.
1.00pm: How to do business in the US
Sessions with HSBC and KPMG on trade, tax, finance and legal processes in the US.
2.30pm - 6.00pm: Retail tour of New York:
Evening: Return flight for those booking flights with Enterprise Nation
Day five: Tuesday 18 July
Arrive early AM in the UK
Book your ticket now to secure a place on what is set to be a productive and profitable mission.
Please note if you are a small business in the West Midlands, you can apply for funding from the Department for International Trade. Please email Emma Greenfield for more information:
emmag@enteprisenation.com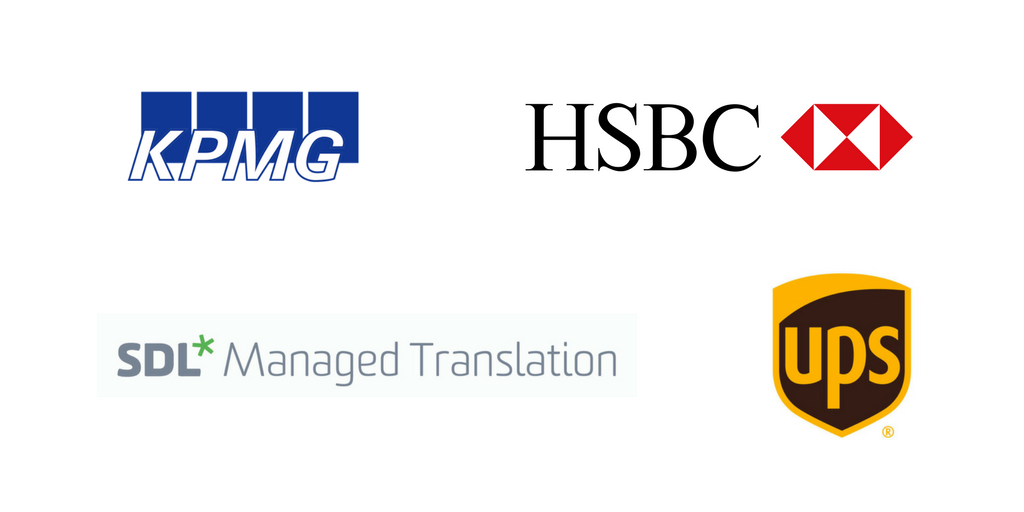 Cancellation policy
Please note this is a non refundable purchase. Deposit payment tickets are also non-refundable.
Free Enterprise Nation Membership
Plus by signing up to our mission you'll get 12 months free membership to Enterprise Nation, a small business network and business support provider with more 70,000 members. Its aim is to help people turn their good ideas into great businesses through expert advice, events, acceleration, networking and inspiring books. You can join now from just £4 a month!