Join a GO Group for module 3 and be part of a growing movement across Ireland and beyond wanting to share our faith in Jesus with others.
About this event
The Death & Resurrection of Jesus: Why it Matters & How to Share it
Let's put evangelism back on the agenda for 2021 and make this our most effective year of outreach ever!
We would love to see you, your small group or your church join us online for GO Groups module 3.
At Crown Jesus Ministries we are committed to sharing the good news of Jesus and equipping others to do the same. In August 2020 we launched GO Groups, with module 1 focussing on how to share our story with Barry Woodward coaching us. For module 2 Canon J.John inspired us to make the most of the Christmas season to share Jesus.
This time around on module 3, we are thrilled to have our friend Dr John Andrews helping us to embrace the significance of the death and resurrection of Jesus and equip us to communicate this effectively in preparation for Easter 2021.
The 6 sessions occur on Monday evenings using zoom, and will cover the following themes:
18/1 - A message like no other: "We preach Christ crucified"
1/2 - Propitiation: Made Free
15/2 - Justification: Made Right
1/3 - Reconciliation: Made One
15/3 - Redemption: Made New
29/3 - Resurrection: Made Alive
What is a GO Group?
Go groups meet bi-weekly in groups of 6-10 people and cover set modules that are designed to equip and provoke evangelism. Group sessions will be digital only (Zoom meetings). Each session starts at 7:45pm (GMT), lasts for one hour 15 minutes and includes teaching, discussion and prayer.
Go Groups are free of charge.
Who can sign up?
Go Groups are open to all who know and love Jesus. You must be a member of, or attend, a local church regularly. Alongside general mixed groups, there are options of youth groups (14-18years), young adult groups (18-24years), men only, women only, and career options for teachers and emergency service workers. We can also facilitate you to meet in your own church group if you'd like to do it as a pre-existing small group.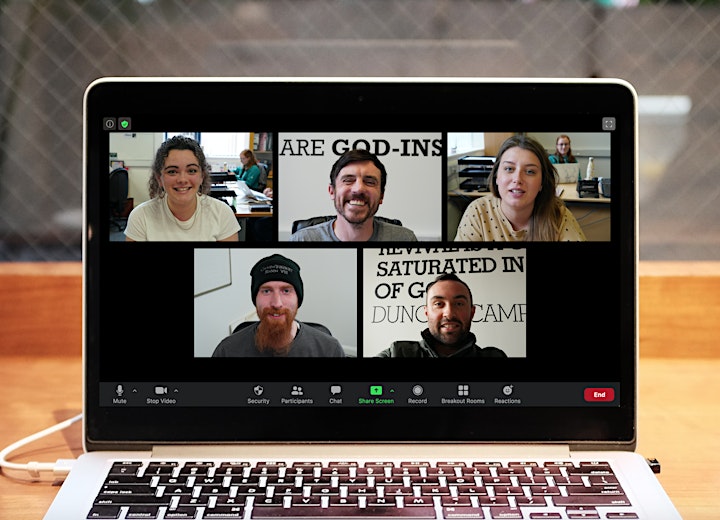 Organiser of GO Groups Module 3 // The Death & Resurrection of Jesus
Our vision is a 32 county vision, we are committed to working alongside churches and others to train and lead people into a relationship with Jesus.

We do evangelism. We believe passionately in communicating the good news of Jesus in a real and relevant way and initiating people in to the kingdom of God through the local church.
From our headquarters in Belfast as well as offices in the Republic of Ireland, our staff reach tens of thousand of people each year from all walks of life.

The vision of Crown Jesus Ministries was birthed in three Bible college students back in 1999 who had a passion for evangelism across the island. Today a dedicated team serve out that vision 'To see the people of Ireland crown Jesus Lord of their lives.'