Go SMART: Social Media And Realise Transition Workshop, Witherdens Hall, Canterbury, Kent

Friday, 4 November 2011 from 09:30 to 16:00 (GMT)
Event Details
Go Social Media And Realise Transition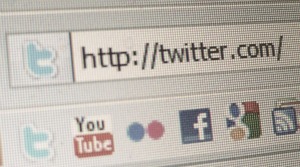 7½ steps to being Social Media SMART 
• Would you like to take your business to another level?
• Do you want clarity, a strategic social media marketing plan that will drive your business forward?
• How about discovering the secret of developing a sustainable social media strategy? 
• Would you like to turn your vision into reality?
• Want to feel energised, refreshed and raring to go?
• Would you like to ultimately work SMARTer and achieve more?
• How about working with business professionals who can share proven strategies that will help you immediately?
What you will gain from the day: - 
• An opportunity think about where you are at and how to move your business forward
• A better understanding of social media techniques and strategies for developing and enhancing your social media presence
• Connect and network with like minded professionals to create lasting relationships and support
• Coaching techniques to help build and sustain your business relationships
• Develop a SMART Action Plan for your business
• Discounts for further workshops as part of our SMART initiative!
Our Workshop will provide you with a programme for bringing your business alive, using social media to make it happen along with a changed mindset to success. 
էҽʂէìʍօղìɑӀʂ ʍɑվ ҍҽ ƒօմղժ ɑէ էհҽ ҍɑʂҽ օƒ էհìʂ ìղѵìէɑէìօղ!
The 'Go SMART' Workshop is a unique and personalised one day programme taking your through 7½ steps designed to provide you with everything you need to take your business to a more strategic level! After attending the Workshop, you get a year's single user license to the 'Social Media Blueprint for Business' on-line training modules, worth £249, absolutely FREE!

Check out this demo for a glimpse! 
The 'Social Media Blueprint' is normally sold at the full price here. Do not proceed with the purchase if you are attending the 'Go SMART' Workshop as you will get the single user license free!  Instead, read on to book on the Workshop...
The Go SMART Workshop
Date: Friday, 4th November 2011*
Time: 9:30am to 4.00pm 
Venue: Witherdens Hall, Canterbury
Directions: Click here
*Can't make the date / location? Drop us a line and we'll do our best to arrange additional Workshops more convenient to you. (Our contact details may be found below. For example, we're holding one in London on 7th November http://bit.ly/sZuQKe 
Price: £299. Save £50 by securing the Early Bird Price of £249 (all inclusive). Lunch will be provided. There will also be some networking after the event at the venue. 
Spaces are limited so please book now to secure your place and your free Social Media Blueprint 1 Year Single User License. Book by 6pm Wednesday 2nd November 2011 to ensure you claim the early bird price!
More information about us
John Coupland is a multi award winning social media and networking professional with 25 years experience in blue chip companies - over 15 years in e-business. John lives and breathes on & off line networking and has built up a large network since he left the corporate world in 2009. He is the Founder of the South East London Business Network and London Global groups, amongst others, on LinkedIn & Facebook which have hundreds of members between them.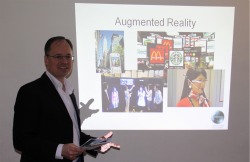 Working with him is a team of dedicated professionals who excel in outstanding social media and face-to-face engagement.
John's business, @networkerplus Social Media, thrives and leads in innovation. With direct contacts worldwide, he is able to keep tabs on today's exciting, fast-paced and ever-changing world of social networking.
An example is the introduction of QR Codes in the UK. @networkerplus Social Media was one of the first social media businesses in the UK to share the remarkable benefits of these marketing tools: www.QRazy.co.uk John's extensive experience in the retail & branded goods industries, plus R&D, ensures @networkerplus Social Media's clients remain ahead of their competitors.
Tel. 0800 988 6181 / Mbl. 07764 140383  john-at-networkerplus.net  (anti-spam address)
http://uk.linkedin.com/in/networkerplus 
www.twitter.com/networkerplus.net
Video and written testimonials
Helen Gormley (MEd, MA, PGTC, MCIM) is the Director of Helen James Associates. She is passionate about coaching people, teenagers, executives, people with their own business, mothers and anybody looking to transform their life. Helen has over 20 years experience which includes roles such as Teacher, Examiner, Researcher, Trainer, Consultant, Director and Coach. This includes spending time overseas developing professional qualifications and providing consultancy support and developing various publications for different learning environments.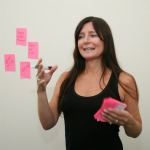 Whilst also occupying a unique niche having an education background, Helen has an innate knowledge of how people learn at their best and how they can enjoy living more in the moment. 
Recently having become a mother she is also now helping women, who are going through an exciting and challenging time, to achieve clear objectives and a strategy for their own life. During her career Helen has enabled individuals and groups of any age live a fulfilling and energising life whilst knowing firsthand the reality of juggling a career with motherhood. 
She is currently working on a portfolio of activities including delivering coaching programmes to young people and adults, coaching individuals and businesses to be even more successful, consultancy support and various research projects. As a Member of the Chartered Institute of Marketing and a Chartered Marketer Helen knows the importance of being able to market your business and ultimately YOU!
Tel. 0208 663 1563 / Mbl. 07912 652240  helen-at-helenjamesassociates.co.uk (anti-spam address)
http://uk.linkedin.com/in/helengormley 
www.twitter.com/HJAhere 
www.helenjamesassociates.co.uk

Spaces are limited so please book now to secure your place and your free Social Media Blueprint 1 Year Single User License. Book by 6pm Wednesday 2nd November 2011 to ensure you claim the early bird price!
յմʂէ ʂօʍҽ էҽʂէìʍօղìɑӀʂ ɾҽϲҽìѵҽժ էօ-ժɑէҽ!...
"A very thought provoking, enjoyable and interesting day!" Denise Coppard, Senior Advisor, Sheffield City Council
"Before going on the course I vaguely knew that Social Media might be good for our business, now I know it is! Thank you for guiding us through what it all means and the best way to use it for our business".  I am now able to PLAN the communications and marketing strategy for my business and then IMPLEMENT it. And I am able to refer back to the software which has all the teaching tools (constantly updated) when I can't remember the hows and whys to Twitter or Facebook. Thank you John - coming from business yourself, you know exactly what we need and you have delivered it. Caroline Hopkins,Director, Mindfulness at Work Ltd. 
"Fab!" Louise Cox Chester, Owner, Witherdens Hall
"INSPIRATIONAL! Thank you for opening up a whole new world of communicating and taking away the fear! You're both very professional, very clever and inspiring to be around!"  Linda Mason, Goodacre Property Services Ltd
"John / Helen - Fabulous Workshop and what a great group of like-minded people!! Looking forward to keeping in touch!" Geraldine Jeffrey, Lotus HR Ltd 
When & Where

Witherdens Hall
Popsal Lane
Wingham
CT3 1AT Canterbury
United Kingdom


Friday, 4 November 2011 from 09:30 to 16:00 (GMT)
Add to my calendar
Organiser
@networkerplus Social Media
http://www.networkerplus.net
http://www.networkerplus.net/events