Description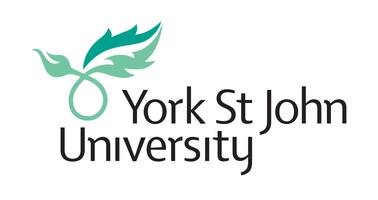 As part of this year's Go York Lecture Series, we are welcoming back a number of Alumni to create interactive and inspirational talks to celebrate our students, as part of the University's 175 Year Anniversary celebrations. Alongside this we will also welcome some new speakers to the floor as part of the Go York Community Lectures.
Major Matt Teeling graduated from York St. John in 2005 before undertaking his Officer Commissioning Course in 2006 at the Royal Military Academy Sandhurst.
Major Teeling has completed operational tours in Iraq and Afghanistan. On his most recent tour in 2014 as an advisor to the Afghanistan National Arm Matt was awarded the NATO Meritorious Service Medal for showing exceptional leadership and personal example, and making an outstanding individual contribution. This is the highest honour awarded by the NATO Secretary General.
Lecture Title: 'The relevance of the Armed Forces to the United Kingdom's growth and resilience'
Matthew's introduction will focus on the UK's position in the world, as well as threats to global and domestic security.
The lecture will give a synopsis of the UK's National Security Strategy 2015 and the Armed Forces' Missions. This will then enable scrutiny in detail of how the Armed Forces' contribute to UK growth and resilience, including recent, current and potential future operational commitments.
The final part of the lecture will cover a personal perspective of life in the UK Armed Forces.'
5.30pm Guest refreshments & time to network and meet the speaker
(Holgate Reception)
6.00pm Event commences (De Grey Lecture Theatre)
7.00-7.15pm Lecture comes to a close (subject to Q&A interest)
If you have any queries about this event or any University event please contact the Events Office on
t: 01904 876654 or e: events@yorksj.ac.uk