Description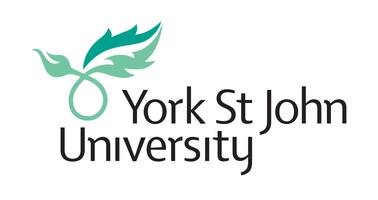 As part of this year's Go York Lecture Series, we are welcoming back a number of Alumni to create interactive and inspirational talks to celebrate our students, as part of the University's 175 Year Anniversary celebrations. Alongside this we will also welcome some new speakers to the floor as part of the Go York Community Lectures.
Professor Paul Gready is the Director of the Centre for Applied Human Rights (CAHR) at the University of York. Paul has worked for a number of international human rights organisations, including Amnesty International, and has research interests in transitional justice, development and human rights, and culture and human rights. He is currently leading research projects in Tunisia and Egypt, and serves on the Advisory Board of the York Human Rights City Network.
Event Title: York as the UK's First Human Rights City: Championing Social Justice or Indulgent Hot Air?
Professor Gready's Lecture will address why York is on schedule to become the UK's first human rights city, why this is the case, what it means, and why we should care. The Human Rights Act in the UK is under threat, and tends to polarise rather than unite. The York Human Rights City Network (YHRCN) has tried to adopt an approach to human rights that is locally informed, linked to everyday concerns, and positive (enabling, problem solving, protecting). For the 'human rights city' label to be meaningful requires that human rights are owned by a diverse range of local actors. This talk speaks to this innovative human rights project and its relevance to contemporary challenges such as austerity.
5.30pm Guest refreshments & time to network and meet the speaker
(Holgate Reception)
6.00pm Event commences (Temple Hall)
7.00-7.15pm Lecture comes to a close (subject to Q&A interest)
If you have any queries about this event or any University event please contact the Events Office on
t: 01904 876654 or e: events@yorksj.ac.uk