Description
TIME TO GET FOCUSED!
What is Business Planning Boot Camp?
This Boot Camp is a powerful, action packed and highly focused half day workshop that combines the synergy of your local business coaching team and like minded, innovative business owners and their teams to create momentum for your business.
What can I gain from attending? 
Energy

, vision and focus for the next

90 days in 

your business

 

A

ready to implement, real time 90 day plan

of 

exactly

what to do to get your business

to 

where

you want it to be in 90 days

time

 

New

business

contacts

 

Powerful

confidence, leadership and

decision making

skills to take you and your

business further

than you thought

possible
Price

For first time attendees this event is £95+VAT (saving £100!), just enter the discount code "firsttime".
For more information, contact Chris:
An event hosted by FOUR business experts: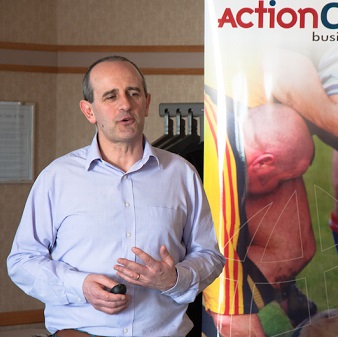 Chris Henry
With 24 years of experience working at senior levels within the UK Banking sector, Chris focuses on getting you results, with a proven track record of success. Having helped Banking and Financial Services divisions and subsidiaries grow, he uses his knowledge and experience to coach and mentor business owners so they get results financially as well as all other aspects.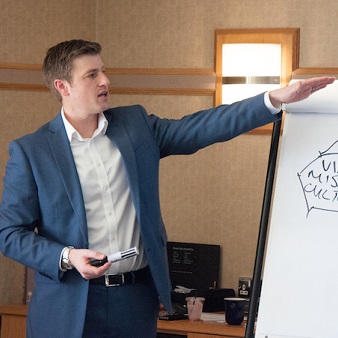 James Vincent
James has dedicated the last 11 years to sports performance coaching of the UK's top badminton players producing world class top 5 players. He has travelled the world developing his techniques, attended 2 Olympics and was the UK's youngest ever, high performance coach for sport in England. He is truly at the top of his game, and is now the Coaches' Coach at ActionCOACH.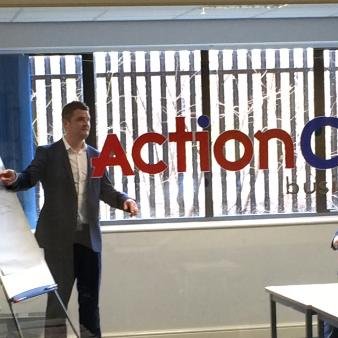 Jon Asquith
A highly motivated sales trainer with 15 years on the ground experience in sales, business management, business development and training. He has personally worked with over 500 business owners to improve their sales results with dramatic success. Jon works with businesses owners to help them achieve their goals of better income, better teams and more free time.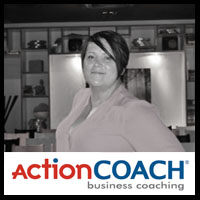 Paula WIngate
Paula is a results focused coach with over 18 years experience dealing with over 700 clients who have wanted to take their careers or businesses to the next level.
Paula's clients have achieved double and triple growth figures in profitability. She helps business owners grow from an "owner wears all hats" approach to development of a results-driven and profitable team, allowing the business owner to focus on the areas that he or she enjoys.
 What previous GrowthCLUB attendees say:
"It was my first time at ActionCLUB and I really enjoyed it. It was really useful and I got some light bulb moments going through it as well as some definite actions to take away." RACHEL
"I enjoyed listening to everyone's different ideas." DONNA PAULSON
"What ActionCOACH make you do is hard, but the rewards happen." MO PARKIN